HMP Birmingham riot: 240 prisoners transferred from jail following disturbance
The violent riot has been described as the worst incident in a British prison for decades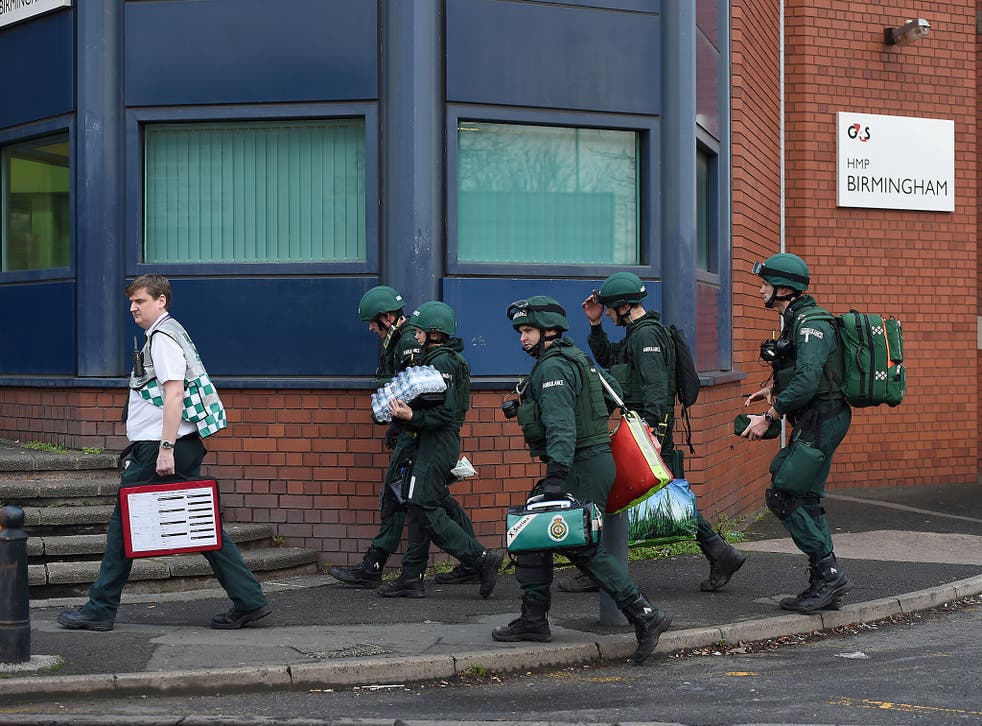 240 inmates have been transferred out of HMP Birmingham following a riot which has been described as one of the worst jail disturbances for years, the Ministry of Justice has said.
The disturbance erupted yesterday after a prison officer was "rushed" by multiple inmates at once. The riot lasted 12 hours and involved up to 600 inmates. Inmates reportedly used powerful emergency hoses as make-do water cannons and attack staff.
Others are said to have thrown homemade paint bombs at staff, as indicated by prison guards seen later leaving the building apparently splattered in paint.
Emergency fire crew also attended to extinguish a number of fire outbreaks around the jail.
Riot teams, including the specialist public disorder unit Tornado Squad, were dispatched to restore order and said they managed to do so shortly after 10.30pm on Friday. Staff managed to cut off the water supply to the building, meaning their make-shift water cannons could no longer work.
At least one inmate has been taken to hospital for treatment, after sustaining a fractured jaw and broken eye socket. A spokesperson for West Midlands Ambulance Service said: "Once it was deemed safe for ambulance staff to do so, they entered the prison and found one patient, a man believed to be in his twenties. He was treated for an injury to his face, cuts and bruises as well as a slightly reduced level of consciousness. He was then transported to hospital for further assessment."
The clash erupted following tensions over prison conditions and reports inmates were on near constant "lock down" due to a lack of prison staff and resources. Eye witnesses told The Birmingham Mail they could hear chants of "we want food" over the prison walls.
Justice Secretary Liz Truss has praised riot teams for their efforts, and warned those responsible will "face the full force of the law". She said: "I want to pay tribute to the bravery and dedication of the prison officers who resolved this disturbance.
"This was a serious situation and a thorough investigation will now be carried out. Violence in our prisons will not be tolerated and those responsible will face the full force of the law."
UK news in pictures

Show all 50
Recent months have seen mounting criticism of resources for jails, including reduced staffing levels, increased inmate overcrowding and financial cuts. Last month, prison officers went on strike to protest conditions. They returned to work after a High Court injunction ordered them to cease the action.
In October, a riot in a Bedford prison saw almost £1m worth of damage to jail resources.
Join our new commenting forum
Join thought-provoking conversations, follow other Independent readers and see their replies