Home Office asks Supreme Court to make landmark privacy ruling
Government lawyers want to overturn decision that criminal records vetting system breaches human rights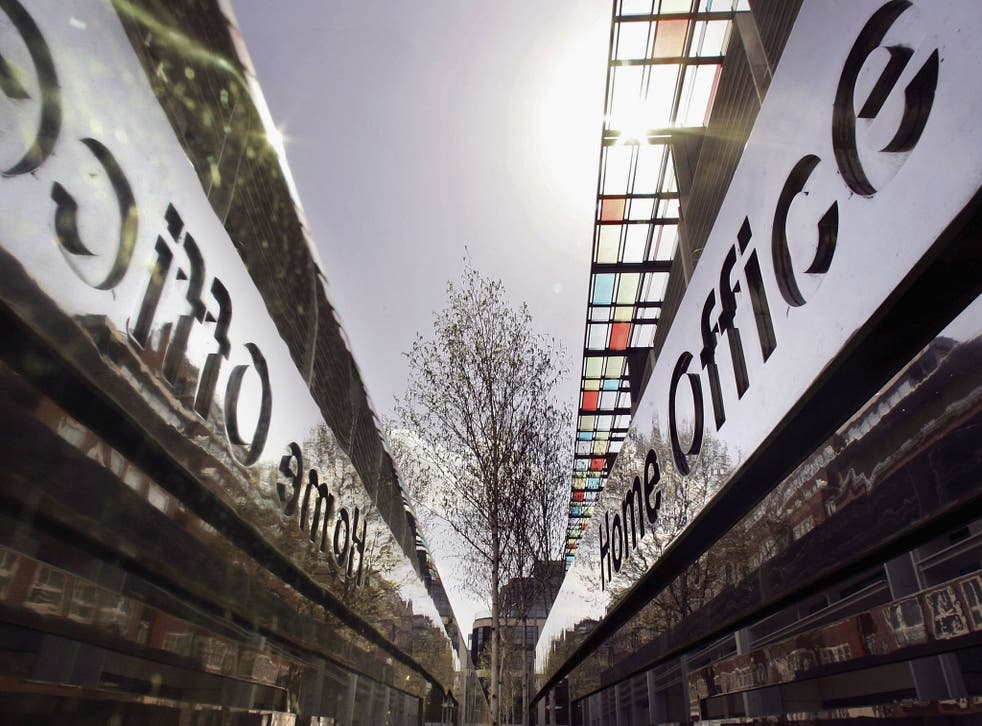 Britain's Supreme Court judges are being asked to make a controversial ruling on whether the criminal records disclosure system infringes the human rights of some former offenders, preventing them from getting jobs.
Home Office lawyers are asking the Supreme Court justices to overturn an Appeal Court ruling that the records disclosure system violated the human rights of some people who argue that previous incidents, where they got into trouble with the police, should be kept secret.
Lawyers say the hearing scheduled for December this year will result in one of the UK's most important privacy rulings to date and could further provoke critics of human rights laws who are already angry at a recent European Court ruling that criticised Britain for its system of indeterminate life sentences for people convicted of the most serious offences, including multiple murders.
Some MPs have argued for tightening rules on the reporting of convictions, particularly serious ones, to deter offenders from even applying for jobs working with the vulnerable. But civil liberties campaigners claim the existing rules mean that teenage "indiscretions" can blight employment prospects for a lifetime.
Among the cases being considered is that of a man who received two police cautions in relation to two stolen bicycles when he was 11 years old. The cautions were disclosed by Greater Manchester Police years later, when the man applied to study a sports degree course that required him to work with children. The man was allowed to finish his degree but suffered enormous embarrassment, and the Appeal Court ruled the disclosure "was liable to affect his ability to obtain employment".
In a second case, a woman was refused employment in a care home after it was disclosed she had been cautioned for the theft of false nails eight years earlier.
In a third case, a 16-year-old jailed for manslaughter and robbery following a car-jacking had later been refused permission to join the Army.
The Appeal Court said the records disclosure regime legitimately sought to protect employers and children or vulnerable adults, but held that the disclosure of all convictions and cautions was "disproportionate" to that aim.
An independent review of the disclosure regime has already recommended the introduction of a filter to remove minor and old convictions where appropriate, but the Government says it is still considering the issue.
The UK government has already faced criticism from Strasbourg on this issue after it ruled that blanket notification rules imposed on sex offenders without the possibility of review breached their human rights. David Cameron described that decision as "appalling".
The far-reaching implications of any Supreme Court ruling became clear after The IoS learnt that vetting checks on people applying for jobs in "caring professions" have turned up almost a quarter of a million crimes in the past two years alone.
The offences committed by people seeking employment as doctors, teachers, carers, nurses, social workers and child-minders range from two counts of murder to wrongfully using a disabled persons' parking badge.
Under current regulations, anyone seeking work with the vulnerable must disclose any previous convictions or cautions during the job application process. The Data and Barring Service (DBS), which cross-checks job applicants for convictions against the criminal records listed on the Police National Computer, handles hundreds of thousands of vetting checks for employers every year. DBS figures reveal that it received a total of 84,500 requests for checks on doctors, teachers, carers, nurses and child-minders in the past two years.
Almost half of the requests in 2012 related to applicants for carer roles: a quarter from would-be nurses; more than 7,000 from teachers; 2,100 from social workers; 837 for doctors; and 46 child-minders.
Checks turned up 118,000 individual offences in 2012, ranging from shoplifting to racial abuse, prostitution and sexual offences against children. Requests in 2011 turned up 115,000 offences. The most frequent offence was shoplifting but the list also included theft, assault and drink-driving.
However, the list, which runs to more than 4,000 offence categories covering all professions, also includes two murders, eight manslaughter cases, four rapes and dozens of convictions for child sex offences.
The Conservative MP David Davies said last night he was disturbed by the prospect of so many offenders attempting to gain employment in schools, hospitals and care homes.
He said: "I have a real problem with a situation where sex offenders are attempting to get access to our schools. We should do everything we can to stop this happening. I also believe that people make mistakes when they are younger and deserve a second chance if they have committed minor crimes."
Nick Pickles, director of the civil liberties group Big Brother Watch, said: "The risk-averse culture within the public sector has meant people struggle to get a second chance if they have any blemish on their past."
A Department of Health spokeswoman said last night: "Anyone who poses a risk to patients or vulnerable groups must be prevented from working with them. There are effective arrangements in place to prevent this from happening."
She added: "Those who commit the most serious criminal offences are barred from working with adults and children; however, having a criminal record does not automatically make a person unsuitable."
Join our new commenting forum
Join thought-provoking conversations, follow other Independent readers and see their replies