Home Office 'interfering' with people's right to observe Islam in detention centres, High Court rules
High Court rules Home Office failing obligations under European law by subjecting immigration detainees to 'lock-in' regime which forces them to pray in dirty conditions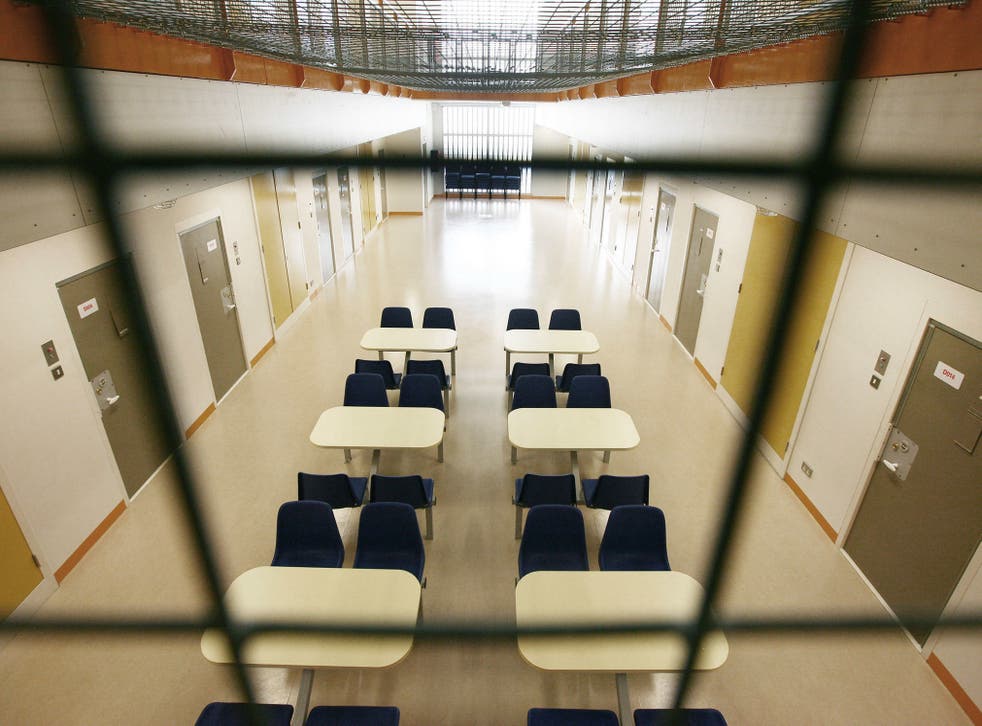 The Home Office is interfering with people's right to observe Islam by subjecting immigration detainees to a "lock-in" regime which forces them to pray in dirty conditions, the High Court has ruled.
Muslim detainees at Brook House immigration removal centre lodged a High Court challenge to the lock-in regime and living conditions, which meant they were having to pray in "unclean" conditions in "unacceptable" proximity to a toilet.
The court heard detainees were locked in their rooms every night between 9pm until 8am, and again during two other "lock-ins" carried out during the day between 12pm and 1pm, and then again at 5pm and 6pm – amounting to a total of 13 hours.
Lawyers representing the claimants argued the regime and cell conditions violated fundamental human rights enshrined in European law, leaving detainees with no choice but to undertake mandatory prayers in their cells next to an inadequately screened toilet.
Mr Justice Holman found in favour of the detainees, saying the Home Office had interfered with the rights, under the European Convention of Human Rights, of Muslim detainees to properly observe Islam.
Handing down his judgement at the Royal Courts of Justice, Mr Justice Holman said: "I accept that adherents not only of Islam but of other faiths could feel degraded at having to pray within three metres of an exposed and open lavatory pan, where there are no seats or lids, especially one which has recently been used by other people."
He accused the Home Office of "indirect indiscrimination" which was "unlawful unless justified", adding that "no justification has yet been shown".
Asylum seekers and other migrants are sent to immigration detention when the Government wishes to establish their identities or facilitate their immigration claims, not because they have committed criminal offences.
One of the claimants, a man who shares a room with two other detainees, said he had suffered from recurring chest pains for six months, with regular headaches. During the course of the overnight lock-ins, he allegedly requested painkillers by using a buzzer, but his requests received no response.
In evidence given in court, the man described his sense of shame at having to use the toilet in view of another detainee. He said this, along with the smell, was so intolerable that he forced himself to forgo using the toilet for as long as possible during the night.
As a practising Muslim, the conditions mean the man said he found himself praying in unclean conditions in unacceptable proximity to a toilet.
Sheroy Zaq of Duncan Lewis Solicitors, who represented the claimants, said after the ruling: "The Secretary of State is legally obliged to conduct an assessment as to how the rights of Muslim detainees are interfered with as a result of her decision to force them to pray in their cells overnight.
"Despite conceding, as early as November 2017, that she would turn her mind to these issues, she has sat on her hands until now. There are more Muslim detainees in Brook House IRC than detainees of any other religion, and, as such, she ought to have addressed these considerations much sooner.
UK news in pictures

Show all 50
"It is regrettable that it has taken litigation of this nature to compel her to comply with her legal obligations."
A Home Office spokesperson said: "We respect the rights of detainees to practise their religious faith. Immigration Removal Centres are equipped with mosques and multi faith rooms for detainees to use for prayer, study and reflection.
"Communal prayers are available in all centres as well as facilities for prayer in the detainees' rooms such as access to prayer mats."
Register for free to continue reading
Registration is a free and easy way to support our truly independent journalism
By registering, you will also enjoy limited access to Premium articles, exclusive newsletters, commenting, and virtual events with our leading journalists
Already have an account? sign in
Register for free to continue reading
Registration is a free and easy way to support our truly independent journalism
By registering, you will also enjoy limited access to Premium articles, exclusive newsletters, commenting, and virtual events with our leading journalists
Already have an account? sign in
Join our new commenting forum
Join thought-provoking conversations, follow other Independent readers and see their replies