Child homelessness in England rises to highest level in 12 years, new figures show
More than 123,600 minors housed in temporary accommodation in England, marking 70 per cent increase since Conservative government came into power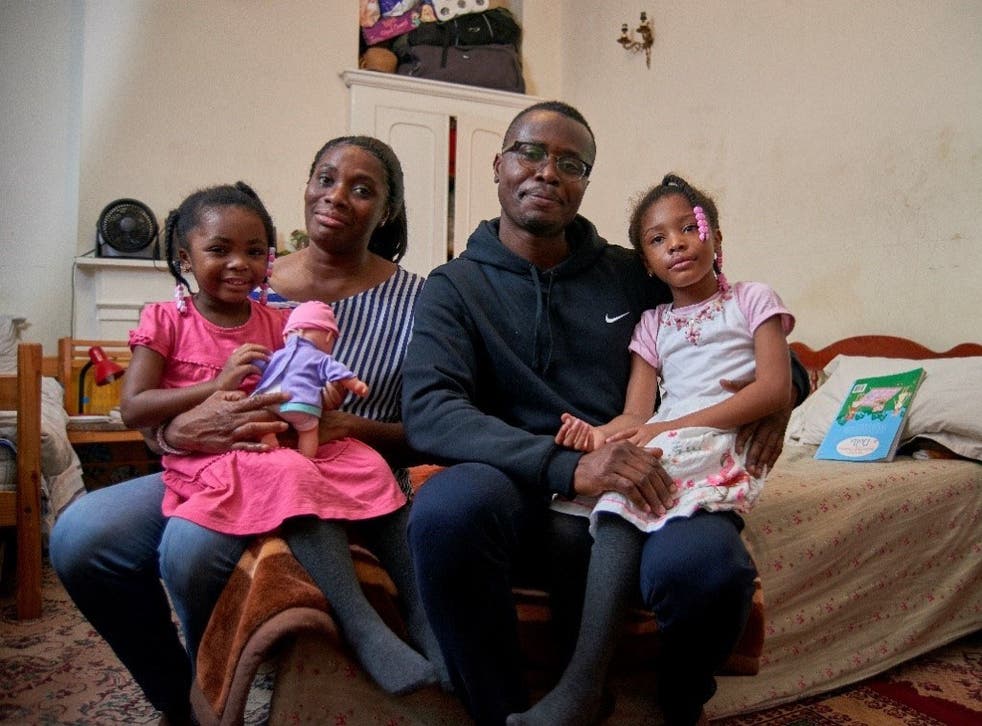 Child homelessness in England has hit a 12-year high, according to new data showing that the number of families in temporary accommodation has surged since the Conservatives came into power.
Government figures reveal a total of 123,630 minors were housed in temporary accommodation in England between April and June, marking a 70 per cent increase on 2010 and a rise of nearly a quarter in the past three years.
Campaigners said the rise was a result of cuts to housing benefit and reduced funding for homelessness services, as well as a lack of affordable homes and regulation in the private rented sector.
John Healey MP, Labour's shadow housing secretary, said: "When this Conservative government ends, the national shame of rising homelessness will be on its political tombstone.
"Homelessness fell at an unprecedented rate under Labour, but under the Tories even more children will be homeless this Christmas, with over 80,000 households and 120,000 children now without a home.
"This is a direct result of Conservative decisions to slash investment for affordable homes, cut back housing benefit, reduce funding for homelessness services, and deny protection to private renters."
The figures, published by the government on Thursday, show that in all 82,310 households were in temporary accommodation by the latest count, 61,480 of which had children.
Of these families with children, 2,560 were in bed and breakfast hotels, marking an increase of 245 per cent since 2010, when the figure stood at 740.
A total of 23,640 had been located into temporary accommodation in another local authority district, compared with 5,630 eight years ago, marking a staggering 320 per cent rise.
Father-of-two Telli Afrik, in his thirties, lives in a hostel in Waltham Forest with his wife and children aged three and five after the family stopped being able to afford their privately rented home – despite him being in work. They are now in their sixth hostel.
"At first, we were fortunate because we went to live with my aunt. But not long after we moved in, she died of a heart attack and the council took the house back. We were made homeless instantly. I sobbed that night, all of us were in tears," said Mr Afrik.
"Our current hostel is so cramped and everyone's competing for space. My family all sleep in one room and we eat our meals on the floor because we don't have a table. There are two bathrooms but one isn't in good shape. It's hard to bathe. It's just very tough."
Responding to the figures, Greg Beales, campaign director at Shelter, said: "The fact that more than 123,000 children in England will be forced to wake up homeless this Christmas is a tragedy. A cramped room in an emergency B&B or hostel is no place for a child to live.
"This is now a national emergency. Every day we hear horror stories about homeless families faced with dirty, cold, and even rat-infested hostels. Whole families forced to share one room and even beds, and children too scared to leave their block to use the communal bathrooms during the night.
UK news in pictures

Show all 50
"Shelter's helpline is open 365 days a year, and our advisers will continue to work tirelessly to help more families fighting homelessness. But we cannot do this alone. That's why we're asking the public to act today by donating to our urgent appeal."

Minister for Housing and Homelessness Heather Wheeler said: "Everyone deserves a safe and secure place to live. It is good to see our Homeless Reduction Act making a real difference but we know we need to do more.
"That is why we are investing £1.2bn to tackle all forms of homelessness, we are putting £9bn into our affordable housing programme and we are also empowering councils to borrow to build more council homes to ensure that more people have a home of their own."
Join our new commenting forum
Join thought-provoking conversations, follow other Independent readers and see their replies