Homeless man gives stranded couple his duvet - they help get him a job
'All I hope is that people think to give people like Joey a little bit of their time. That's all I I wish for' says Charlotte Ellis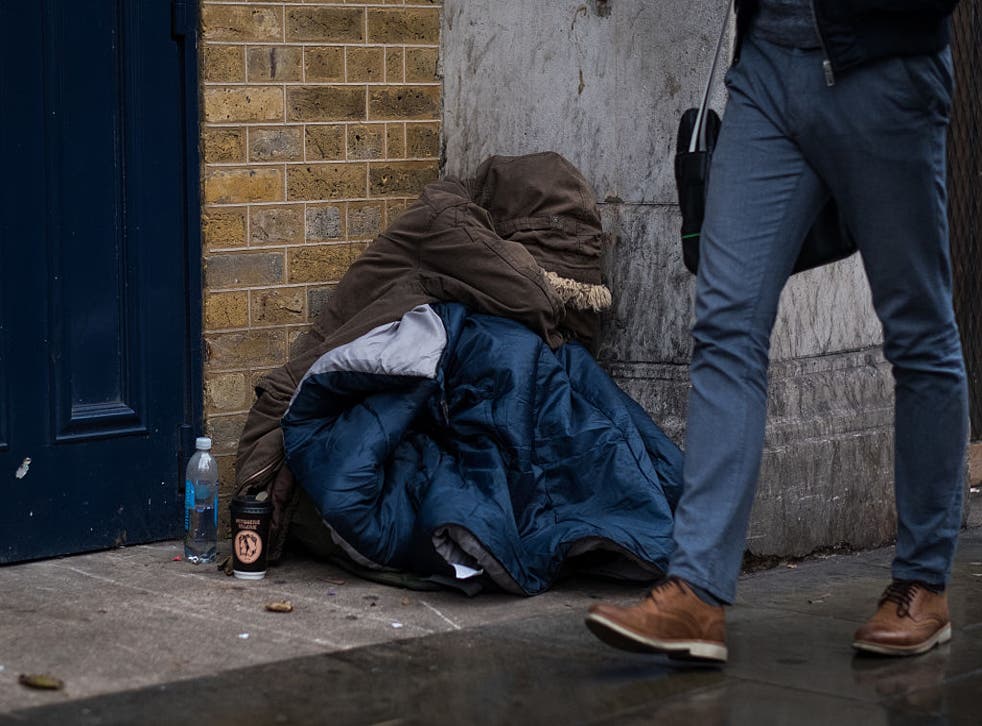 A woman says she has transformed a homeless man's life after taking him home following a chance meeting during a "drunken" night out.
Charlotte Ellis says she and boyfriend Taylor Walden were stranded at Covent Garden Tube station when 'Joey' offered her his coat and duvet.
In return, the pair took him back to her family home in Essex, and after five days, she says he has a job and is off the streets.
Her 1,100-word Facebook post, recounting her "whirlwind" tale, has attracted 2,700 likes, 933 shares and a wave of congratulatory messages.
"Sometimes, all someone needs is someone to give them a little bit of their time," said the wedding coordinator.
"All he needed was someone to have faith in him and to help be that stepping stone to make a difference to someone's life.
"Joey is the most amazing, caring and incredible human that we have ever met and I'm so blessed to have been a part of getting him off the streets."
Ms Ellis says that on Wednesday, January 4, she and Mr Walden were waiting for morning services at Covent Garden to resume after missing the last Tube because "in our drunken state we had got confused and had missed the last train".
Are Londoners Horrible? Kindness experiment
Joey apparently asked Ms Ellis if she wanted to borrow his coat and duvet and the trio began talking.
"There was just something about him that was so sincere, I couldn't leave him out there on his own," she said.
She refused to leave without him, and the three took a taxi back to Essex, before he slept in her Billericay home.
Over the next five days, she, and three other friends, took him for Indian food, "had his hair cut", gave him a mobile phone, gave him clothes and played Playstation with him.
Ms Ellis told The Mirror: "We're absolutely astonished and overwhelmed that my post went viral, all I hope is that people think to give people like Joey a little bit of their time. That's all I I wish for."
There are approximately 255,000 people without a permanent home in the UK, according to charity Shelter, and an estimated 124,000 homeless children spent Christmas in temporary accommodation.
Last year, a man told on Facebook how he helped a homeless woman who was refused a cup of hot water in a Cardiff McDonald's, and how a homeless Houston man saved a family from a house fire after they invited him in.
Join our new commenting forum
Join thought-provoking conversations, follow other Independent readers and see their replies