MPs report 723 immigrants to Home Office in 'collusion' with government's 'hostile environment', figures reveal
Exclusive: 'One can assume the MPs are meeting most of these people as constituents in their surgeries when they come in to ask for help or support,' says advocate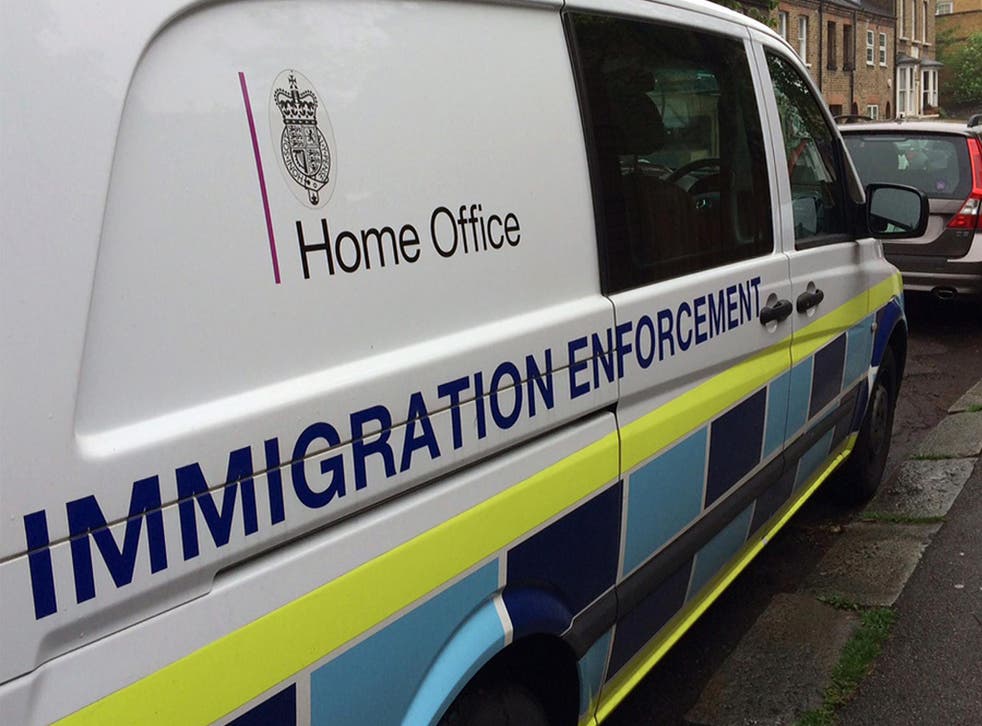 ​MPs have been accused of "colluding" with the Home Office as part of its "hostile environment" policy after figures revealed they have reported more than 700 cases of suspected immigration abuse to authorities since 2012.
Campaigners have warned that elected representatives are acting as "border guards", betraying the trust of their constituents and leaving vulnerable immigrants further isolated and marginalised.
Figures published in response to a written question by Labour MP David Lammy show the number of reports of immigration abuse by MPs rose from just 19 in 2012 to 219 in 2015 – over an elevenfold increase.
The figure has fallen in the two years since, with 162 reported in 2016 and 73 in 2017, but it remains considerably higher than 2012, when Theresa May first announced her pledge to create a "hostile environment" to curb annual net migration.
The rise may indicate that under the broad immigration policy spearheaded by the then home secretary, MPs are reporting constituents to the authorities when they approach them for help at regular surgery sessions – which campaigners warned could take away many people's "only hope for justice".
Akram Salhab, advocacy and campaigns manager at Migrants Organise, told The Independent: "One can assume the MPs are meeting most of these people as constituents in their surgeries when they come in to ask for help or support. This is not how democracy works.
"Until now, many of our clients have been quite happy speaking to their MP to get support for their immigration case.
"And steep cuts to legal aid mean people have less and less access to adequate legal representation and are more reliant on other means of getting support, of which MPs are one. But as people find out what MPs are doing it makes them less willing to come forward.
"There is an awareness now among all our clients around the UK that if you go to the NHS you may be charged and that your data may be shared, so you probably shouldn't do it. And there's an increasing understanding that it's the same for MP surgeries."
Charities working with immigrants have long warned that the government's hostile policies risk driving vulnerable people underground, with NHS staff, landlords and employers already sharing information with the Home Office about people who approach their services.
In response to the findings, 25 cross-party MPs have signed a pledge committing not to report constituents to the Home Office for immigration enforcement, saying they will not act as border guards and will treat all their constituents as equals "regardless of their immigration status".
UK news in pictures

Show all 50
It comes after the Windrush scandal exposed how swathes of British citizens of Caribbean descent were caught up in the "hostile environment", with many blocked from accessing the NHS, employment and housing – and in some cases detained and deported.​
Ed Lewis from Global Justice Now, a social justice organisation co-organising the "MPs not border guards" campaign, meanwhile said: "It is absolutely inappropriate for MPs to participate in this culture by reporting vulnerable constituents to a dysfunctional government department notorious for its inhumane policies."
The Home Office has been approached for comment.
Join our new commenting forum
Join thought-provoking conversations, follow other Independent readers and see their replies