Hotel room burglar who bludgeoned tourists with claw hammer found guilty of attempted murder
Phillip Spence's brutal attack - for credit cards, cash and iPads - left a woman without the ability to speak after she lost part of her brain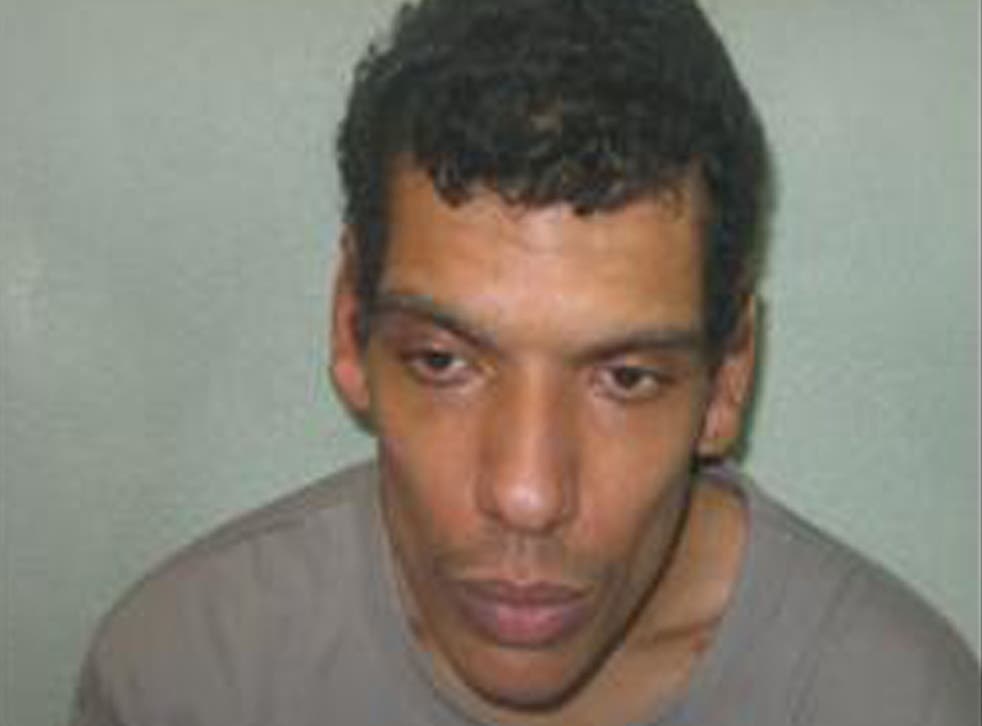 A family who were almost killed by a random burglary and vicious assault in their hotel room in London said that watching the perpetrator be found guilty today did not match the "justice" that would be meted out in their home country of the United Arab Emirates (UAE).
Phillip Spence, 32, from Harlesden, north London, used a claw hammer to attack three tourists who were sleeping in their room at central London's Cumberland Hotel on 6 April.
The burglary, which the Metropolitan Police confirmed to The Independent was completely random and by chance, took place in the early hours of the morning.
Spence had agreed with friend Thomas Efremi, 57, from Islington, that he would rob hotel bedrooms and the two would split the proceeds.
The family of at least four sisters and three children had arrived from the (UAE) on 3 April and on the night of the attack had gone to bed following a day of sightseeing.
At roughly 1.13am Spence entered the hotel, went up to the seventh floor and managed to enter their room due to it being on the latch to allow one of the sisters to come and go.
Police say he began rifling through a bag, which woke Khulood, 37, who was in bed with her two daughters aged nine and 11. Spence demanded money from her and bludgeoned her with the hammer until she lost consciousness.
Hearing her sister's screams, Fatima, 31, ran to her rescue but she, too, was hit unconscious with the object, while a third sister, Ohoud, 34, had her skull cracked open by the force of the attack and is not expected to recover from her devastating injuries.
"She lost part of her brain, she can no longer speak and had to have one eye removed," officers said.
The other two sisters also suffered skull fractures and sustained damage to other parts of their bodies.
Spence, who admitted the attack but denied trying to murder them, then took off with the women's cash, credit cards, mobile phones, watches and iPads. He went straight to Efremi's house, who almost immediately then went to withdraw £5,000 using the stolen cards.
Using the money, Efremi later made purchases in Vodafone and Sports Direct, while another associate, James Moss, 33, received some of the goods.
Today Spence was found guilty of three counts of attempted murder and one count of aggravated burglary and will be sentenced on 18 November.
Efremi was found guilty of conspiracy to commit aggravated burglary.
In a victim impact statement, Fatima said: "Everything in my life has changed forever. On that night I lost everything; my way of life.
"I remember the day when police officers told me shortly after the incident that Ohoud was dying. She is now confined to a hospital bed for the rest of her life and unable to communicate, eat, see move. She can only squeeze my hand; she is a living dead sister. Seeing Ohoud like this every day breaks my heart."
She said that she has lost her job and since the attack is "full of sadness and in tears a lot of the time" because Spence did not just seize their property, he "took away our futures, our plans, our happiness and our lives".
Both Fatima and Khulood, in separate statements, said: "It means nothing to me that he will be in prison, I want him to feel the pain he has caused us and believe vehemently in an eye for an eye as is the justice in my own country. While I respect the laws of the UK I cannot say I feel justice will be done simply by sending him to prison."
Kulood added: "[Spence] has never once shown any ounce of remorse; his sole concern has been for himself and to find someway of getting away with what he did.
"He has never given any explanation for his actions nor taken any responsibility. I will never ever forgive him, and sincerely hope that one day he feels the full burden for what he has done."
Commander Mak Chishty, from the Metropolitan Police Service, said: "It is unimaginable the terror they must have felt when they woke to find him in their room.
"The level of violence Spence chose to use was extraordinary, and completely unnecessary for him to steal, as he had set out to do that night.
"The ramifications of this incident were felt across London, the UAE and other major cities across the world, feeling shocked and outraged and understandably frightened.
"I would like to give reassurance that an incident of this nature is thankfully very, very rare and the victims were not specifically targeted, followed or attacked because they are from the UAE."