House of St Barnabas: Members' club and employment academy for the homeless celebrates first anniversary
The House of St Barnabas as a 80 per cent success rate in getting people affected by homelessness into work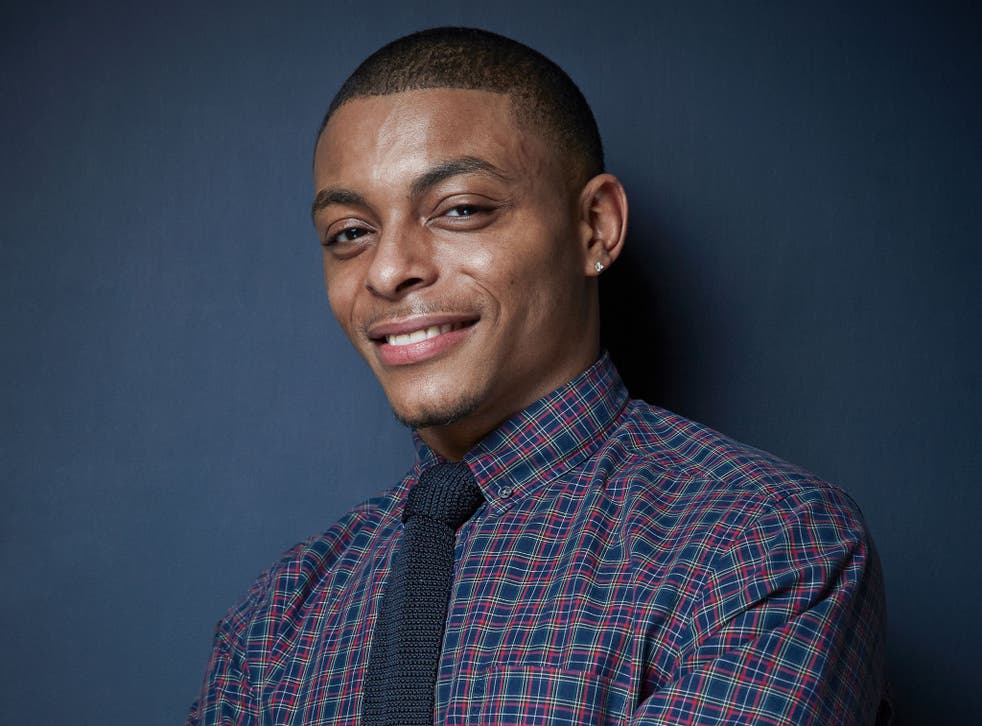 The House of St Barnabas, which juts out from the corner of Greek Street on London's Soho Square, drips with history. For the three centuries it has been standing, social justice and the greater good have underpinned its existence in one way or another.
Since 1679, its walls have housed the top-secret plans for the capital's sewage system, its garden has been immortalised in Charles Dickens' socially charged A Tale of Two Cities; and it acted as a bed and board refuge from the Victorian workhouses in the late nineteenth century before becoming a hostel.
However, its current incarnation is arguably its most audacious and successful yet.

Transformed from a hostel in 2005, the House is celebrating its first year as an employment academy for people affected by homelessness, which is funded by a not-for-profit members club where the participants are trained.
It has garnered quite a clientele, with the capital's alternative elite - including their royalty Jarvis Cocker, Gilles Peterson and Peter Capaldi to name a few - flocking to perform in concerts in its chapel and sip cocktails in rooms swimming with modern art.
So, how did the house gather such big names to support it in under a year?
"You bring 'em in, you show 'em round and you tell 'em what we we do and they love it!" enthuses Sandra Schembri, the House's charismatic CEO who joined the house after stints at jazz club Ronnie Scotts and Bloomberg.
"Some take longer than others, but others walk in and just say 'tell me where to sign and I'm there'."
The House's first anniversary earlier this year fell at a poignant time. A recent Homelessness Monitor report for England revealed that there were more than a quarter of a million homeless cases in England for the year 2013/2014 - up more than a third since 2009/2010. Crisis and the Joseph Rowntree Foundation, who penned the report, blame benefit cuts for the spike.
Figures in the capital are similarly bleak, with the most recent Government statistics showing that homelessness has risen by 4 per cent to 13,900 households, as businesses and councils fight off accusations that they are targeting some of society's most vulnerable people.
Schembri stresses that many of us are teetering on the edge of homelessness, citing a Crisis study showing that millions of people in the UK are just 3 paydays away from not being able to afford their mortgage or rent.
"A perfect storm can happen, and someone can find themselves thinking 'I don't know where I'm going tonight. All my friends are out of town. What do i do?'," she says, adding that as people sofa surf, it can take time for them to they realise they are homeless and need to seek help.
"I've yet to meet anybody in my six years here at HoSB where they have chosen it as a lifestyle," Schembri says, batting away a worn out stereotype.
Working with around 80 other homelessness charities and organisations which make the necessary interventions, such as tackling addiction and other physical and mental health problems, the House steps in when a person has reached the stage when they feel ready to work.
Over the course of 12 weeks, participants earn a City and Guilds qualification in hospitality, and are helped to retrieve the parts of themselves that they buried when day-to-day survival on the street was their priority.
"The first two weeks is all about personal development and personal effectiveness," Schembri explains.
"It's about actually getting people to understand their sense of self, their sense of responsibility, and that they have a choice."
During the course, participants receive training on speaking in a formal setting, attend classes on the language of contracts, and are familiarised with the digital workplace. And as only 25 people take part in any one term, the courses can be tailored for each person's needs.
This comprehensive and bespoke approach has proven hugely successful. In the House's first year, 80 per cent of graduates are in paid employment, 60 per cent have moved off benefits, and those who aren't ready to move on are receiving further support or training.
John Smallshaw has perhaps one of the House's most astonishing success stories - transforming his life aged 50. For 35 years he had struggled with a heroin addiction, and alternated between homeless shelters and hostels. When he first joined the course, he was cynical about how effective it would be - but that quickly changed. Immersing himself in the experience, he attended every workshop and training session, and took on extra shifts.
Since finishing the course, he has worked at the House to support his prolific poetry career, which has seen him land a slot on a BBC Radio Four poetry programme. He has also re-established relationships with his family, and takes his grandchildren to school before work.
"I was an angry young man. Having ghosted away most of my life, upon reaching 50, I woke up," Smallshaw explains.
"I realised I was still alive and there might still be a lot of life ahead of me. And I wanted there to be a lot of life ahead of me. From that moment I decided to turn my life around."
Rory Tomlin's is another tale of triumph. His complex journey reflects why the House's comprehensive and bespoke approach is so potent.
Now 23, Tomlin moved to the US when he was just 2 years old. By 18, he been handed a four year prison sentence. When he was released and deported back to the UK in March last year, he found himself in an alien city, living temporarily with his great aunt, unemployed and surviving on benefits.
It was through Prisoners Abroad, which has worked with the House since 2013, that Tomlin began training with the employment academy - an experience he says has taught him confidence and offered him a much-needed support network.
After grappling with the idea of quitting as he became increasingly frustrated with living on benefits, and he was given the chance to work front of house. He was quickly employed by the House team, and he has been working there for almost a year.
What does he plan do to next?
"I want stability, to earn money, to be passionate about what I do, and for my life to mean something. For now that's all I know," he says.
But securing such a successful track record for the House wasn't easy, Schembri admits.
"We went through every hurdle known to man: legal, financial, community, changes of use. It was just a drama," she says, adding: "that was my first lesson in real patience".
However, a few obstacles, like a 26-month wait for approval to changing the building from a hostel into the current model, wasn't going to get in the way of the team's pledge to "create a fairer society, to connect a community of social change makers, and work together to break the cycle of homelessness."
The House of St Barnabas - in pictures

Show all 6
These may seem like lofty goals, but St Barnabas' exterior is emblazoned with the words 'House of Charity' in Victorian-era tiles, and cynicism is left at the door. When the changes in people are so tangible, the staff's attitude is easy to understand. They clearly feel an obligation to do right by their participants, and are driven by an idealism which gets results.
"It's about agency. My husband laughs because one of the things I said when we first met was 'I have faith in humankind'," Schembri says.
"A lot of the people we work with feel like they've lost that. A participant told me 'Sandra, I'd forgotten what it felt like to have opportunity, hope and belief that there's something else out there. That had gone from my life'. That's a very powerful thing to be a part of."
And as guardian of a building with such a dauntingly rich past, Schembri has no intention of resting on her laurels.
"We have grand plans and ambitions beyond the building," she says with a glint in her eye.
In the coming year, Schembri hopes to raise the number of programmes running from 3 to 4. Rushing into such a commitment in the first year "felt wrong", as there were so many other variables and the club, members, staff teams were all new.
"The team are going to kill me, but the idea is by year five we are running six programs within this building," Schembri adds.
"With every element we try and make it the best it can be for the price and the money we've got. It's the right thing to do to show those we work for and those we serve that life can be really good, and actually this is how it should be. We're constantly trying to raise our own bar to help raise the bars of others."
And with Schembri at the helm, there's little doubt they'll reach their goals.
"I have one of the best jobs in the world," she enthuses.
"It's a fantastic opportunity to help people on their journey. It's an incredibly privileged position, and the people that I get to work with want to help with that journey, whether its a supporter, or funder or donor, or a key worker - everyone is trying to make the world a better place for the people we're supporting, and you think 'OK, change is possible'."
Join our new commenting forum
Join thought-provoking conversations, follow other Independent readers and see their replies