How dirty is the Tube? Video shows just how disgusting the London Underground is (and the Piccadilly line is the worst)
Even brand new trains appear to be filthy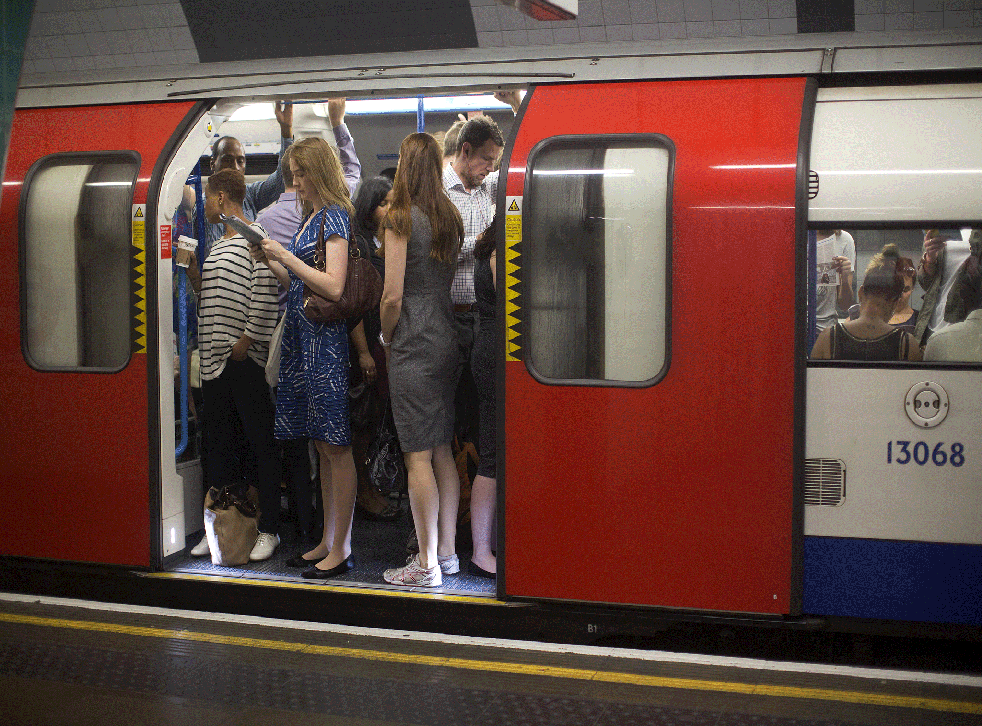 You may decide to stand up next time you use the Tube, if this video showing how dirty the seats on the Underground is anything to go by.
The video, produced by the magazine Time Out, shows clouds of dust (mixed in with human skin!) billowing up from seats on London Underground lines as they are bashed with a rubber hammer.
Testers looked at the Piccadilly, Victoria, Northern, Bakerloo, Jubilee, Central, District, Circle, Hammersmith and City, and Metropolitan lines.
Even brand new 'S' stock trains on the District line, rolled out over the last year, contained significant quantities of the brown dust, which is thought to be a combination of dead human skin and dirt from people's shoes.
Worst amongst the lines tested appears to be the Jubilee line, where the dust appears to float around the carriage when it is disturbed.
Piccadilly line seats seem to have the largest supply of dust, possibly because trains on the line have not been replaced since 1973.
Oddly, the seat cushions on the Bakerloo line, which has even older trains, appear to hold less dust, according to the admittedly less-than-scientific tests.
And what is London's transport authority doing abut it?
Phil Hufton, London Underground's Chief Operating Officer, told The Independent: "Over 4 million journeys take place every day across the Underground network.
"Our trains and stations are professionally cleaned throughout the day and night."
Other underground railway systems around the world, including New York's, use wipe-clean plastic seating instead of cushions, which are thought to be more hygienic.
Join our new commenting forum
Join thought-provoking conversations, follow other Independent readers and see their replies