Huge security operation underway as 'major border bomb attack' foiled in Northern Ireland
Reports indicate that the Army has found a rocket launcher and at least two mortar devices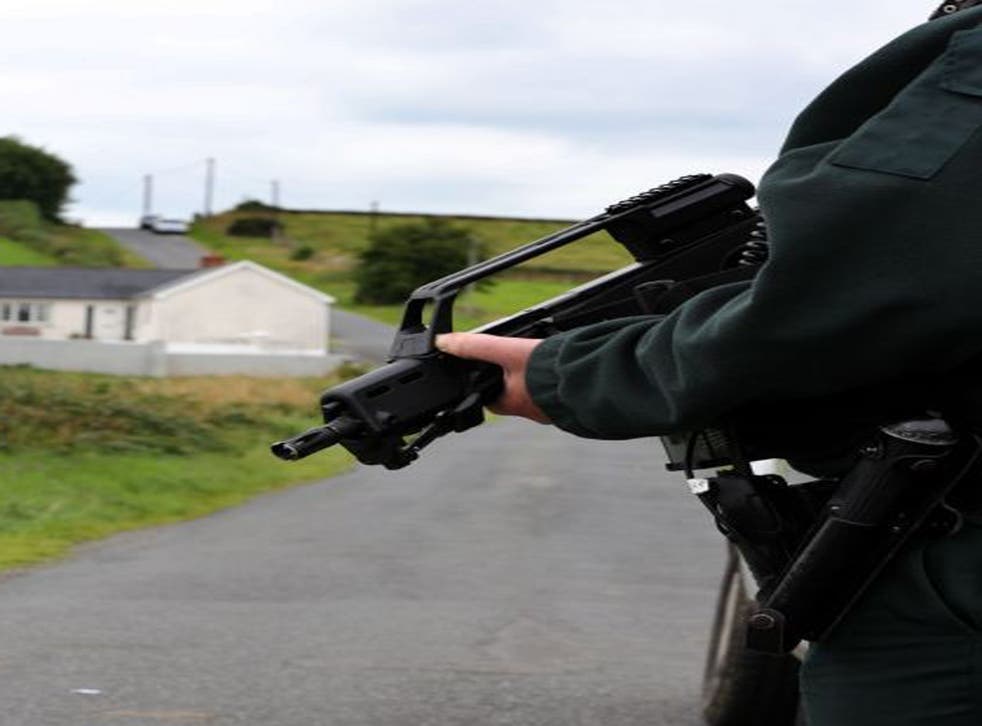 A major bomb attack in Northern Ireland has been thwarted as police and soldiers were involved in a wide-scale security operation close to the border in South Armagh.
A rocket launcher and at least two mortar weapons were found following a search which has lasted for several days. It is unclear whether the Army will continue to look for further devices.
Reports indicated that the mortars, already set up and planted vertically, could have been about to be used to attack a police helicopter while it was responding to another incident.
A spokesman for the Police Service of Northern Ireland (PSNI) said all members of the public were being asked to avoid the area, close to the village of Cullyhanna.
They confirmed that at least one of the "suspicious objects" was a "mortar type device", and said: "Army Technical Officers are continuing to examine and make safe the device."
Local Sinn Féin councillor Colman Burns told the Guardian last night up to 11 families were evacuated from their homes on Sheetrim Road.
Troops have been scouring the countryside, using sniffer dogs and metal detectors, searching for equipment believed to have been acquired and hidden by republican dissidents.
The prevented attack was believed to be planned as the latest in a series over recent years which have claimed the lives of two soldiers, a police officer and a prison guard.
Ulster Unionist assembly member Danny Kennedy described the discovery as "distressing".
He said: "I am concerned at both the capability and the intent of those sinister elements behind this attack and it simply reinforces how important it is that local people give total support to the police and provide them with every assistance possible as they attempt to protect and serve the entire community.
"I would appeal for anyone with any information to come forward immediately and help the police to catch whoever was responsible for this incident."
Nationalist SDLP member Dominic Bradley said the scare had resulted in "palpable anger" amongst the local community.
"The people of Cullyhanna, South Armagh, and indeed the people of this island, want to be left in peace. Instead, those responsible still live in some warped existence of the past," he said
In March, a mortar attack on a police station in Londonderry was foiled after the security services stopped a van with four devices primed and ready to launch.
Two men were arrested and later remanded in custody following a court appearance.
Mortars have also been found during security alerts in Belfast, and last year the Real IRA abandoned a huge bomb close to the M1 motorway in the border region.
Join our new commenting forum
Join thought-provoking conversations, follow other Independent readers and see their replies