Hugh Grant brands PM 'disgraceful' as Hacked Off petition tops 100,000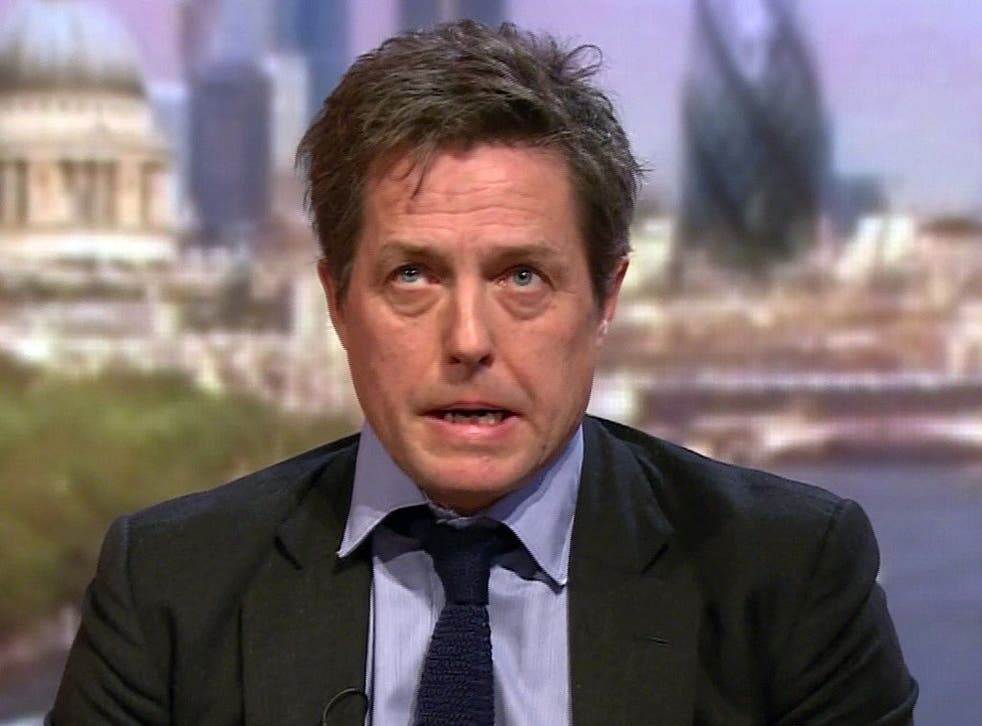 More than 110,000 people have signed a petition calling for the Leveson Report to be implemented in full, despite growing fears that some of its less-publicised recommendations could hamper investigative journalism.
The petition was drawn up by Hacked Off, the group established by victims of phone hacking, and was launched last week by Gerry McCann and Christopher Jefferies after Lord Justice Leveson published his report. By yesterday afternoon, the unconfirmed total of people backing the online petition had passed 115,000.
Hacked Off group director Brian Cathcart said: "This is a powerful indication of the strength of public feeling on Leveson. We have long known that the public is firmly behind effective, independent regulation of the press."
In the wake of the report's publication last Thursday the Prime Minister, David Cameron, rejected the central recommendation that an independent regulatory body should have statutory underpinning, to the fury of anti-hacking campaigners.
The actor Hugh Grant, a member of Hacked Off, said yesterday that the Prime Minister's position was "very close to disgraceful".
He told BBC One's The Andrew Marr Show: "We thought the report was intelligent and clever but at the mild end of what everyone hoped for."
On Thursday the Labour leader, Ed Miliband, called for Lord Justice Leveson's proposals to be accepted "in their entirety", although it was reported yesterday that he was prepared to "look again" at some of the more controversial recommendations in the 2,000-page document.
There are fears that the recommendations on limiting informal meetings between journalists and police could suppress important whistleblower stories, while making it easier for investigators to gain access to journalists' notes would make it harder to protect sources.
There was very little mention about where blogging and social media fits in with any new regulatory regime.
However, Shami Chakrabarti, the director of civil liberties group Liberty, who served as an adviser to Lord Justice Leveson, moved to distance herself from the recommendation of statutory powers yesterday. Writing on the organisation's website to clarify her position, she argued that courts would be better placed to oversee new press regulation rather than a quango created by Parliament. Earlier she had told the BBC that compulsory regulation could breach the Human Rights Act.
Some MPs have also expressed concern at plans to extend the role of the broadcasting watchdog Ofcom and allow it to oversee a new press regulator.
Lloyd Embley, the editor-in-chief of the Mirror titles, suggested yesterday that it was possible to inflate the number of signatories to the petition through false names and email addresses.
A spokesman for Hacked Off said there were procedures in place to "weed out obvious bogus signatures" as well as multiple entries from the same IP address. "Our count of over 100,000 doesn't count these timewasters," he said.
Join our new commenting forum
Join thought-provoking conversations, follow other Independent readers and see their replies