Hurricane Bertha: Storm to miss the UK with path set to take it to northern France
It has been downgraded to a post-tropical storm and is likely to continue to weaken as it approaches continental Europe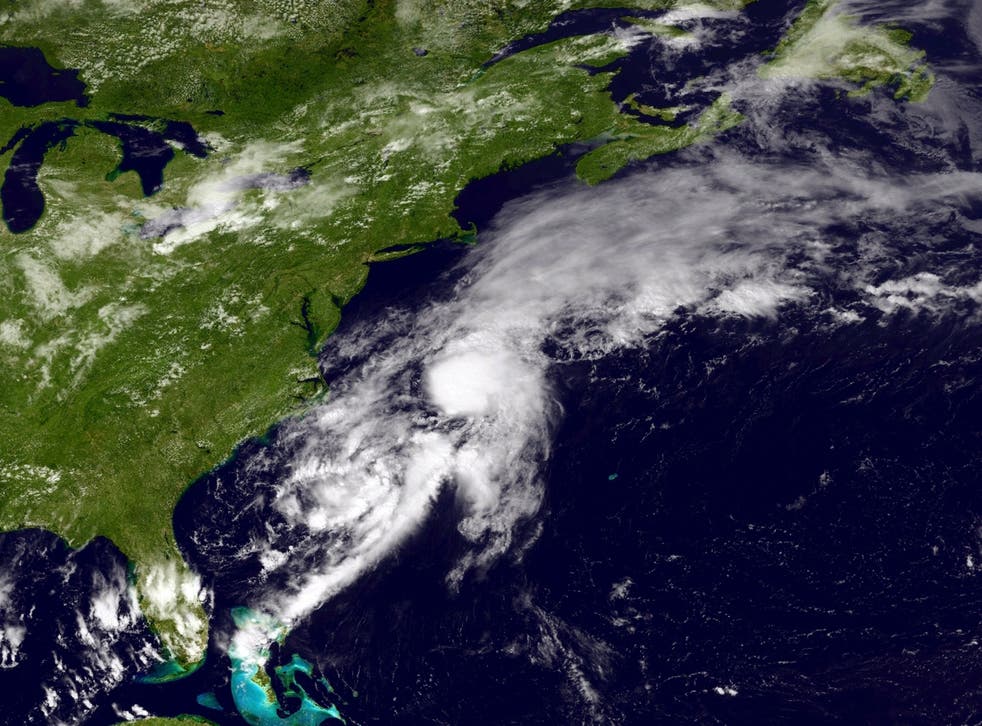 No need to batten down the hatches - post-tropical storm Bertha is likely to miss the UK, forecasters have said.
It was thought that the hurricane could barrel through the Caribbean before downgrading to a post-tropical cyclone and then sweep across the Atlantic bringing with it strong winds and heavy rain.
However, the storm's path has since changed and it is now heading for northern France and, at most, could clip the east of the UK on Sunday.
It is continually weakening and is expected to hit the very south of the UK as a low pressure system, leaving the country without having to battle "any serious impacts from ex Bertha," the Met Office said.
In pictures: Hurricane Bertha threatens to ruin British summer

Show all 11
Last weekend, it left thousands of homes without power as it swirled over Puerto Rico and into the eastern region of the Dominican Republic with gusts of more than 90mph.
"At the moment the majority of forecasts from those models suggest ex Bertha will track to the south of the UK as a relatively weak low pressure system," a spokesperson for the Met Office said.
"In fact it's debatable whether this is even ex Bertha, as the storm declines to such an extent as it comes across the Atlantic that it fragments.
"Some of the warm air which it drags across then leads to a new weak low which generates an area of heavy rain."
Though Bertha won't be smacking into the UK this weekend, miserable weather is still on the horizon for Sunday with windy weather likely alongside showers and long spells of rain.
"While there remains a good deal of uncertainty about the weather on Sunday, it currently looks as if it will be fairly unsettled with some rain and breezy conditions – but nothing too unusual for the time of year," the Met Office said on its blog.
"It's worth noting that it's likely that the south east of England will see some heavy rain on Friday, which is not part of Bertha."
Join our new commenting forum
Join thought-provoking conversations, follow other Independent readers and see their replies