Independent on Sunday's Happy List 2015: How to turn social media into a fundraising tool
Everyone on the Happy List possesses an ability to influence and inspire others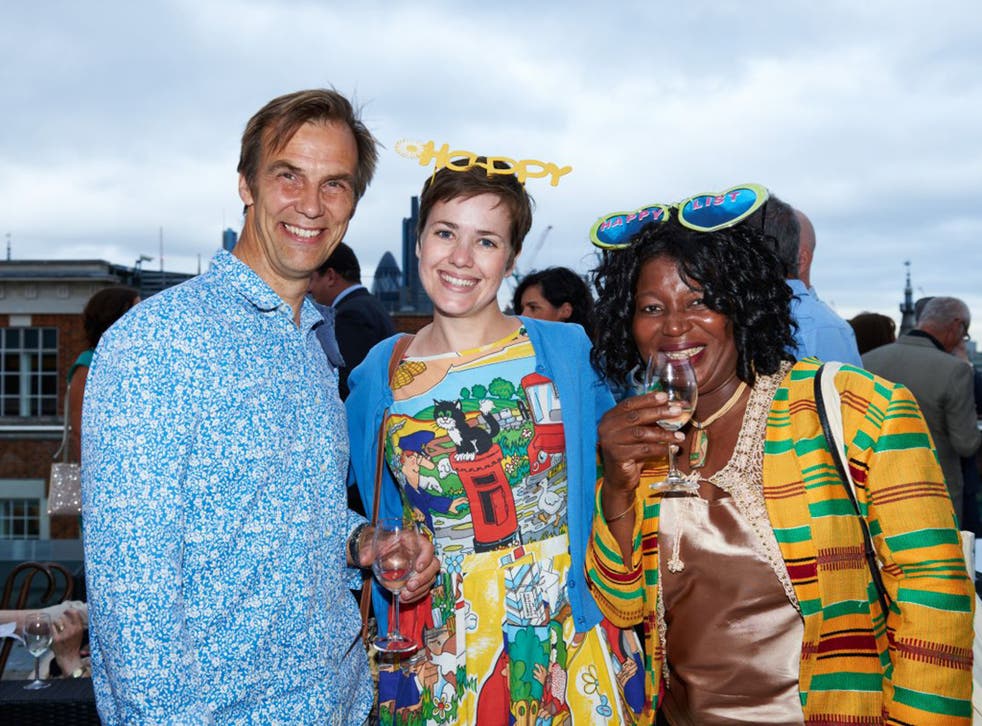 On Monday evening, when the 100 people chosen for this year's Independent on Sunday Happy List came together for the IoS party in central London, each person had an interesting and inspiring story to tell.
The founders of Brixton Soup Kitchen described their motivation for providing services and support for the homeless. Star teachers, youth mentors and long-term foster parents related stories about the importance of support for young people, and fundraisers and charity founders passionately expounded the importance of their causes.
What everyone on the Happy List had in common is not only a desire to take action for a good cause but also an ability to influence and inspire others, often raising extraordinary amounts of money as a result. How does that influence actually work? This is the question I have spent the past three years answering.
Since 2001, 24 million people have helped to raise $3.5bn on JustGiving. Our users estimate that nearly a third of this would not have been donated otherwise. So how do people manage to outperform the most sophisticated charity marketing? The answer, in short, is the power of social networks.
In Pictures: Happy List Party 2015

Show all 45
When JustGiving first launched in 2001, it had been acting as a donations portal for people to make individual donations. Our first breakthrough moment came when we created a prototype page to be used by fundraisers running the London Marathon. By creating the tools for fundraisers to tell their own story to galvanise the support of the people in their network for a fundraising event, JustGiving unlocked a new form of giving on the web that propelled one individual fundraiser to raise £10,000 in a single event for the National Autistic Society. We'd discovered just how powerful an "ask" from a supporter to their network could be.
Network scientists such as Nicholas Christakis had shown how we are all embedded in vast social networks of friends, family, co-workers and more, and that traits can spread from person to person within these networks. Our networks influence the way we think, feel and consume, and even the state of our health. So we began testing whether networks had the same effects on people's giving, and we discovered that they did.
Think of services such as Spotify, for music. It has used these principles to great effect to change the way people listen to music by letting users discover what their friends are listening to. More recently it has introduced services that predict a listener's taste, personality and interests based on their music preference so that they can help their users discover new music.
JustGiving is now doing something equally powerful for giving, and lets its users more easily discover the amazing things that the people and communities around them are doing, and more easily discover causes and projects that they are most likely to care about.
These innovations in digital giving, combined with the inspiration of amazing people such as those on the Happy List, are driving a revolution in giving in which JustGiving will continue to play its part to ensure no great causes goes unfunded.
Mike Bugembe is the Chief Analytics Officer at JustGiving
Join our new commenting forum
Join thought-provoking conversations, follow other Independent readers and see their replies