Investigation launched after hundreds receive 'distressing' illegal automated cold call at 2am
'The dark nights are coming and with the police cutting back, how secure is your home?'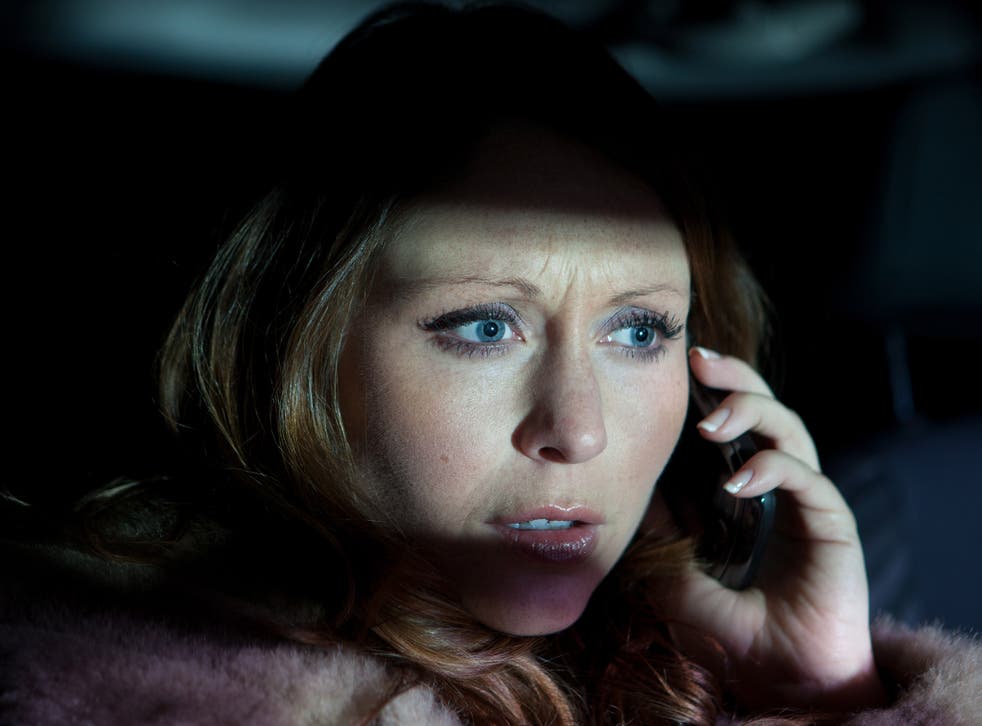 The Information Commissioner has launched an investigation after hundreds of residents in Leicestershire were left scared after being woken by illegal automated cold calls in the dead of night, warning them that their homes were vulnerable to burglars.
In one of the most serious cases of illegal cold calling yet reported, an anonymous home security company targeted homes in Market Harborough and surrounding villages with a series of automated calls between 2am and 5am earlier this week.
Residents who picked up the calls were left distressed after being told that they could no longer rely on the police for their security.
They heard a recorded message which began: "The dark nights are coming and with the police cutting back, how secure is your home?"
Callers were told to press 1 on their key-pad to arrange an appointment with the company, whose representatives were currently in the area, to buy an alarm system.
Others received a similar call encouraging them to buy home insurance. The number making the call was blocked and most residents put the receiver down before any company name was given.
Automated calls to households for direct marketing purposes are illegal under the Privacy and Electronic Communications (EC Directive) Regulations 2003.
Leicestershire residents were unaware how widespread the cold call outbreak was until community radio station Harborough FM reported the unwanted intrusions. "We had 200 listeners contact us," said Nick Shaw, the station's head of news. "They had all received these unsolicited messages in the middle of the night. Most just put the phone down but it was particularly distressing for the elderly who felt they were not safe. They didn't know why there were being called."
Cheryl Barham, 60, who lives near Market Harborough, told the Leicester Mercury: "I was woken at gone 5am. I have an elderly father, children and grandchildren. Calls at that time in the morning make you fear the worst has happened. I was so angry I slammed the phone down."
Local resident Gordon Birch received a call at 3.45am, which he missed. He told the Harborough Mail: "I dialled 1471 but the caller's number had been withheld. We have a relative who is 90 years old and our first thought was that she might be in some sort of trouble so my partner actually got into the car and drove off to check that she was OK. We were really worried and perplexed, and it did cause us to panic."
Mr Birch added: "A friend received a similar call at about 4.30am. They were able to get to the phone in time, and it was an automated message from a firm trying to sell household insurance asking 'is your home secure'.We now wonder how many other homes in the Harborough area might have been targeted? If it was someone elderly living on their own, it would be even more scary. What sort of company would use this method? It's irritating and astonishing."
The Information Commissioner's Office (ICO), which polices telecommunications, had launched an investigation.
A spokesman said the company was seeking to track down the company involved. He said: "Automated cold calls are illegal without a person's explicit consent. We would urge people to register a concern with us so that we can build up our evidence." The ICO has the technology to trace the source of the calls, even if residents did not pick up the phone.
The ICO has the power to impose fines of up to £500,000 in the most serious cases of illegal cold calling and nuisance text messages. The chilling message received by Leicestershire residents and the early hour of the calls is likely to aggravate the sanction against the company involved, when it is identified.
Householders are also warned against cold callers with a criminal intent, posing as burglar alarm companies in order to gain details of the security measures installed at their homes.
Last night the ICO had identified the company behind the cold calls. It is believed to be a marketing firm acting on behalf of a security company.
Join our new commenting forum
Join thought-provoking conversations, follow other Independent readers and see their replies