iPads and smartphones banned from Cabinet meetings over spying fears
Security stepped up at Number 10 amid concerns devices could be bugged by China, Russia, Iran or Pakistan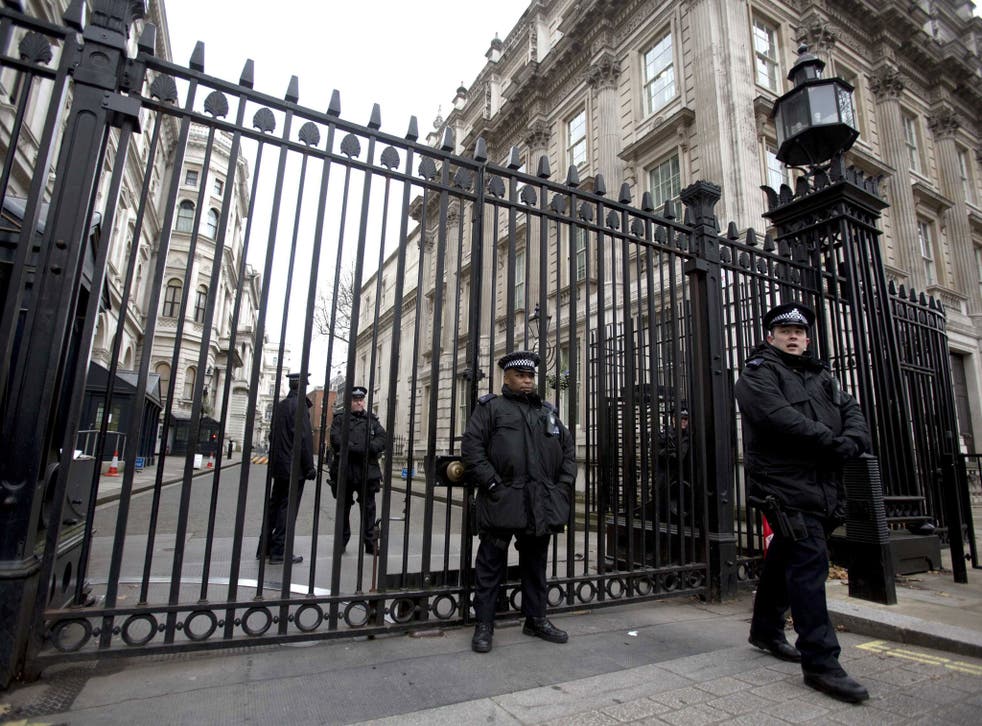 Smartphones and iPads have been banned from meetings of the Cabinet over fears foreign intelligence services can turn them into bugs without ministers' knowledge.
The security services are worried that states including China, Russia, Iran and Pakistan have developed the ability to infect gadgets with a Trojan virus, allowing them to take control of the devices and use them to monitor conversations, even when switched off.
During last week's Cabinet meeting, iPads used by Francis Maude, the Cabinet Office minister during a presentation, were swiftly cleared out of the room even before discussions could begin, and ministers were told not to touch them beforehand.
In response to the threat, those working in sensitive Government departments have been handed lead-lined soundproof boxes, into which they have been told to put phones and tablets when discussing delicate matters, the Telegraph reported.
Security officials are also concerned by reports that souvenir USB sticks handed to delegates at the G20 summit in St Petersburg may have contained a virus. It is feared the drives may enable Russia's intelligence agency to hack UK Government computers.
The vast majority of those who enter Number 10 are told to hand in their smartphones to security staff, and only get them back when they leave.
Earlier this week, William Hague revealed that his phone has been secured by GCHQ to protect against bugging.
The Foreign Secretary said: "I think my phone has been modified by GCHQ enough that it'd be difficult, but I'm sure the Chinese have had a good go."
Join our new commenting forum
Join thought-provoking conversations, follow other Independent readers and see their replies