IRA bomb victims to meet ministers amid effort to win compensation from Libya for its role in smuggling explosives to Northern Ireland
'We will need to be realistic about what the Libyan government can deliver and in what time frame'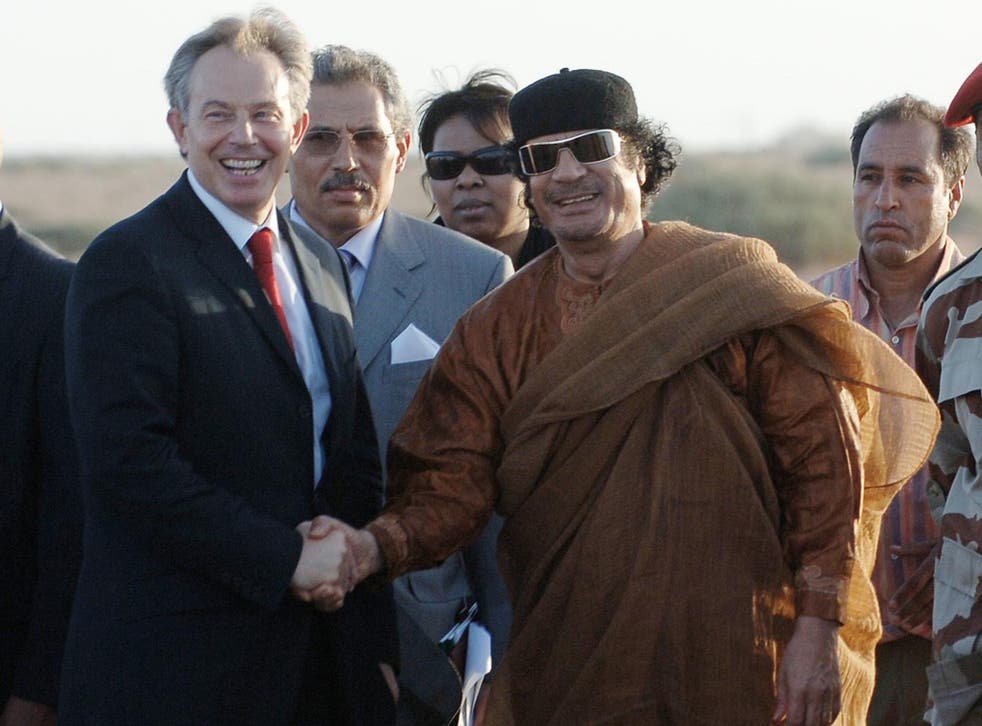 Ministers are set to meet the families of IRA bomb victims within weeks, before a fresh push to win compensation from Libya over that country's role in smuggling explosives to Northern Ireland during the Troubles.
The Foreign Office minister Tobias Ellwood has revealed that he is planning to travel to Tripoli for talks with the new national unity administration as soon as it is safe. Large parts of the country are still overrun by Islamist militias, rebel groups and Islamic State (Isis) jihadists after the overthrow of Colonel Muammar Gaddafi in 2011.
Mr Ellwood, whose brother Jonathan was killed in the 2002 Bali bombings, has told MPs that he has a "personal commitment" to identify victims of IRA attacks that used the Semtex explosive which Gaddafi supplied during the 1980s, and which became a key weapon in the IRA's terror campaign.
In the uprising against Gaddafi the country's transitional government agreed to compensate British victims of Libyan-sponsored terrorism. It followed a similar deal with the US in 2008, when Gaddafi agreed to compensate victims in return for diplomatic ties with Washington.
In written evidence to the Northern Ireland Affairs Committee, Mr Ellwood said the 2011 Benghazi Agreement to compensate IRA terror victims fell "a long way short" of an internationally binding legal document.
He believes the formation of the national unity government after years of infighting was an "important step", but added: "We will need to be realistic about what the Libyan government can deliver and in what time frame."
Join our new commenting forum
Join thought-provoking conversations, follow other Independent readers and see their replies