Iraq crisis: YouTube pressed to remove video recruiting British jihadis for Isis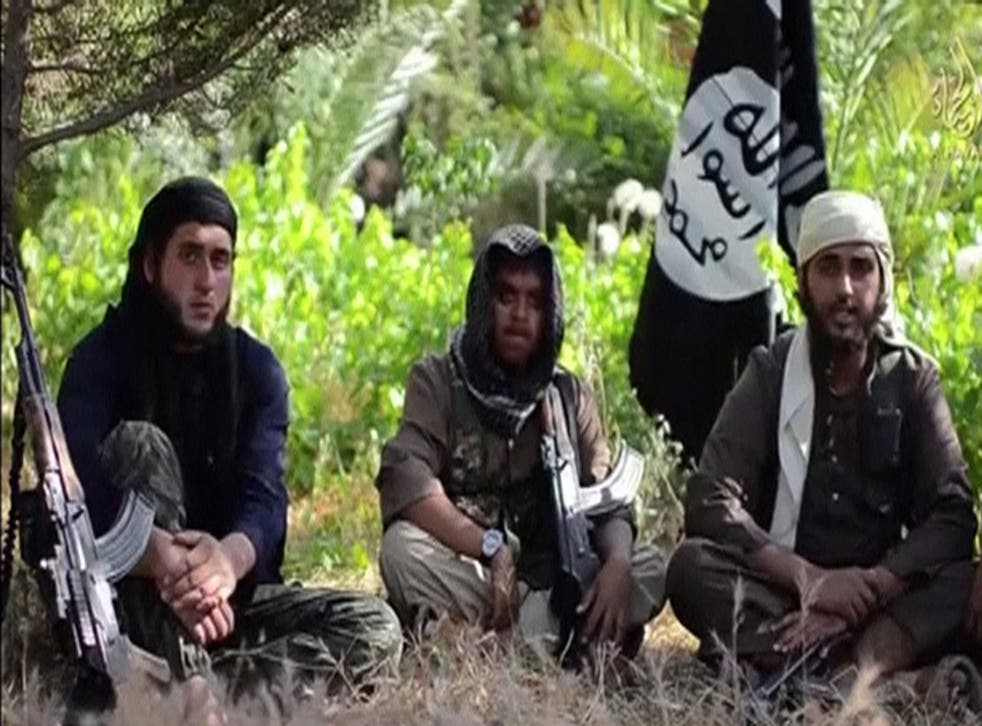 Many young Muslim men will be encouraged to "follow in the footsteps" of two British jihadists who made a "promotional" YouTube video for the Islamic extremist organisation Isis, a leading imam has warned.
A spokeswoman for David Cameron said the Government was pressing the video streaming site to take down the footage of Nasser Muthana and Reyaad Khan urging other British Muslims to fight in Syria and Iraq.
But Sheikh Zane Abdo, the imam of the South Wales Islamic Centre in Cardiff near where the men were brought up, said he feared the publicity surrounding the video would already have had an effect on other potential British Jihadi recruits.
"I guarantee that many young people who are very susceptible to this type of message will have watched that video and maybe have been encouraged to now go and follow in the footsteps of Nasser and his brother," he said.
"This is a real problem; the fact is that a platform has been given to this video that really shouldn't have been given."
His fears were echoed by Sir Peter Fahy, Greater Manchester Chief Constable and lead on the Prevent counterterrorism strategy for the Association of Chief Police Officers.
He warned that the video made the young men's trip look like a "Boy Scout camp".
"The trouble with this Isis video is it makes it look like a Boy Scout camp going out there, when in fact what they are calling for is Muslims to go out to kill fellow Muslims, often in cold blood, with summary executions of conscript soldiers and police officers," he said.
"We need to get this message across. The trouble with that particular video is it makes it look very glamorous, that they are going on an adventure, when the reality is actually very brutal, very callous."
But Cressida Dick, the head of the Metropolitan Police's counter terrorism department, who stands down this week, said such videos could help shake communities out of the "complacency and passivity" that allowed young Britons to be radicalised and recruited as jihadists.
"In the UK we want to depend more on families, schools, friends, health professionals, employers, observing changes in behaviour and having the confidence to come forward," she said.
"We do have frequent examples of this but we also have many examples of warning signs being missed, ignored or not being brought to the attention of the authorities.
"Perhaps we don't have quite the levels of alertness that we do in some countries, although we do have so many good citizens who every day report to the anti-terrorist hotline or to their local police. In this context, the challenge of Syria has been, and can be, positive as well as negative."
On a visit to Manchester Mr Cameron said the Government were putting more resources into stopping people to travel to Syria and monitoring them when they returned.
Downing Street added that ministers had succeeded in removing 15,000 pieces of extremist material from the Internet since starting a drive in December to block jihadi terrorists from using online messages to recruit Muslims in Britain to their cause.
Join our new commenting forum
Join thought-provoking conversations, follow other Independent readers and see their replies