Met police ignore Muslim officers' 'extremist views' to avoid Islamophobia accusations, claims former sergeant
Javaria Saeed says Muslim officers were allowed to get away with comments which would get their white colleagues fired
Caroline Mortimer
Monday 12 September 2016 14:08 Comments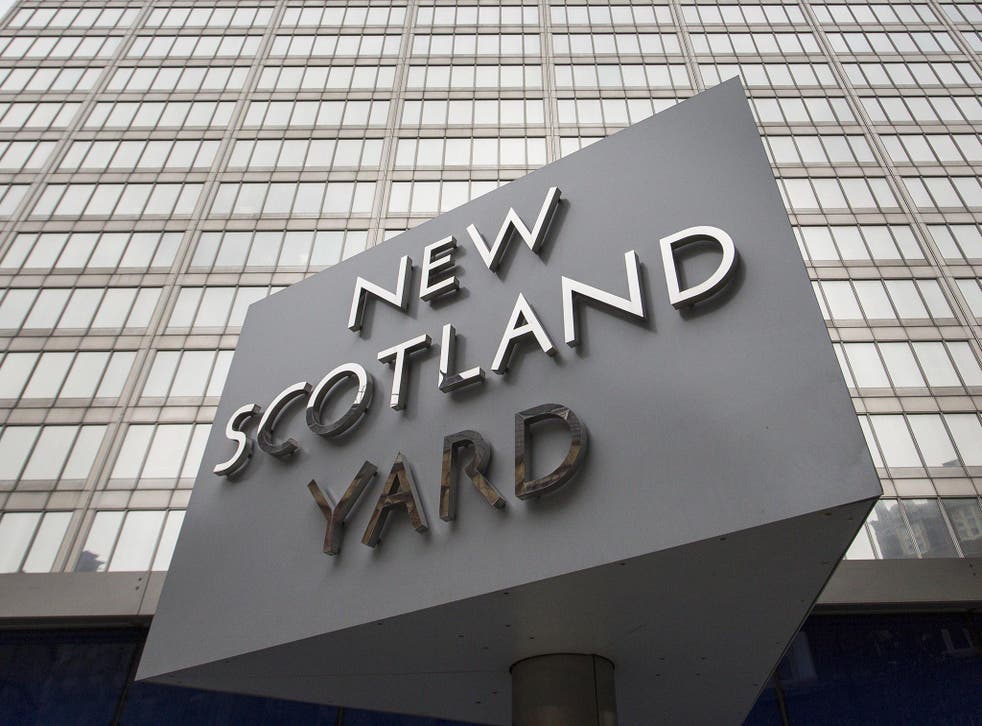 A former counter-terrorism officer has claimed the Metropolitan Police ignored evidence of extremism among its officers for fear of being labelled "Islamophobic".
Javaria Saeed, a practising Muslim, said she had complained to her bosses after hearing a fellow Muslim officer say FGM should not be criminalised because it was a "clean and honourable practice".
She said the same officer also said female Muslim victims of domestic violence should go to local Sharia courts rather than the police for help except in the "serious violent cases".
But when she raised her concerns with managers they refused to take action because they were afraid of appearing racist.
Ms Saeed, who worked for Scotland Yard for 10 years, told The Sunday Times she had been demonised by some of her fellow Muslim officers for not wearing the veil and was told she was "better off at home looking after her husband".
The 35-year-old said she resigned in March from the force's Muslim Contact Unit (MCU) after being fed up of the "political correctness" which allowed an "us and them" culture to develop among the 600 Muslim officers.
She claimed the Met applied a different standard when investigating allegations of racist by Muslim officers than non-Muslim ones.
She said: "Racism in the Met is not from white officers in my case, but from Muslim officers who the service refused to properly investigate because they were afraid of being called Islamophobic and racist.
UK news in pictures

Show all 50
"My experiences were that it was Muslim officers being racist towards my individual views; also in private, holding racist views against white officers, and sexist views against females.
"If such views were held and expressed by white officers, they would be fired."
She said she had joined the force in 2005 in the wake of the 7/7 bombings because she wanted to help bridge the division between the Muslim community and the authorities.
Ms Saeed said she had been warned by friends and family that she was likely to suffer discrimination and racism from white officers but instead she was warned not to raise complaints about her fellow Muslims because it would "hinder" her career progression.
A spokesman for Scotland Yard told The Independent that the officer who made the comments about FGM had been subject to a "management action" – a procedure for minor infractions which usually involves a training course.
He said: "The Met is aware of concerns raised by ex Sergeant Javaira Saeed in June 2013.
"At that time and on a number of occasions prior to her leaving to the Met, the full range of options for dealing with her concerns was explained to her, ranging from an internal fairness at work procedure through to a full investigation. Each time she was asked if she wanted to document her complaint so that it could be investigated, she declined.
"Despite Ms Saeed declining to formally record her information as a complaint a full review of the Muslim Contact Unit (MCU) was carried out in 2013, which resulted in a number of recommendations being made. Most of these have been implemented. Since 2013 there have been no further issues or complaints made about the conduct of the officers within the MCU.
"We are also committed to increasing the diversity of our own workforce, and making sure that all our staff feel valued and able to speak out if they come across wrongdoing.
"Our Directorate of Professional Standards investigates all allegations; examines all intelligence and supports reporters of wrong doing.
"Where officers fall below the high standards we will take action. This is vital for public confidence and the confidence of all the men and women of the Met who work to keep London safe."
Register for free to continue reading
Registration is a free and easy way to support our truly independent journalism
By registering, you will also enjoy limited access to Premium articles, exclusive newsletters, commenting, and virtual events with our leading journalists
Already have an account? sign in
Join our new commenting forum
Join thought-provoking conversations, follow other Independent readers and see their replies