Israel-Gaza conflict: Glasgow City Council accused of 'gesture politics' after flying Palestinian flag
In a controversial show of support for the people of Gaza, Glasgow City Council raised the Palestinian flag over its chambers in George Square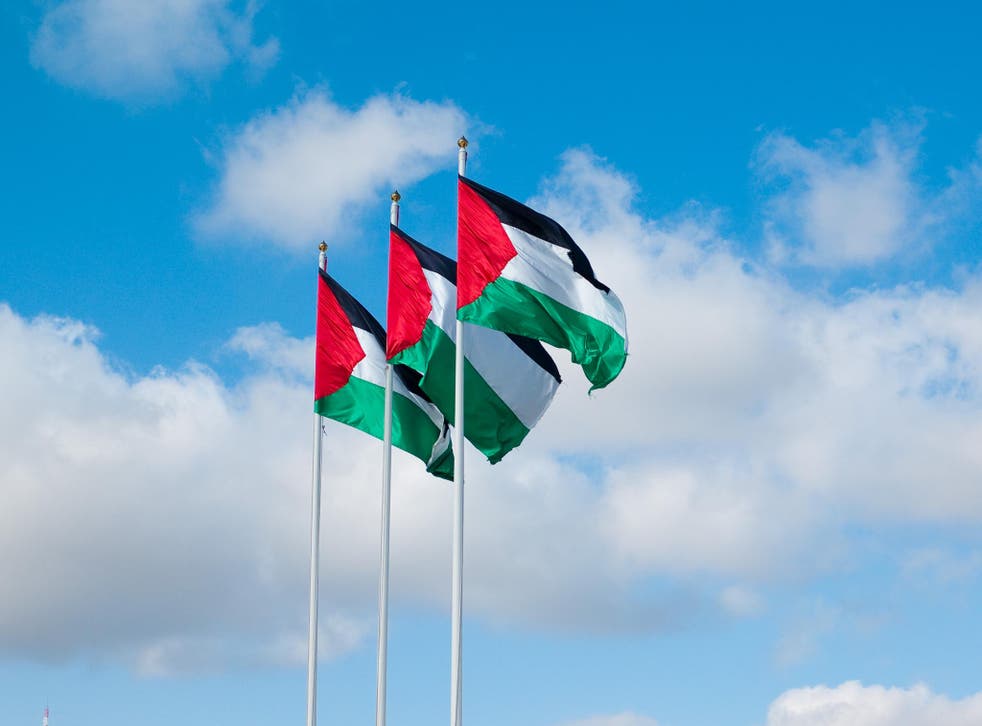 The Glasgow Jewish Representative Council was left "hurt and betrayed" by the City Council's decision to raise the flag of Palestine as a symbol of solidarity with those in Gaza, in the latest of a series of flag-related controversies around the UK.
"Flying the flag is the worst kind of gesture politics," said Paul Morron, the Glasgow Jewish Representative Council's president.
"It does nothing to alleviate the suffering on either side of the conflict, nor does it bring peace closer by one single minute."
In a letter addressed to Glasgow's sister city Bethlehem, Lord Provost Sadie Docherty from the City Council wrote: "I offer heartfelt sympathy to the people of Gaza who are suffering during this most recent outbreak of violence.
"Glasgow is home to many friends of Palestine and this is a deeply distressing time for them. They represent a variety of ethnicities, political persuasions, faiths and none. However, they are united by a common desire to support the Palestinian people."
Fewer than 70 miles north west of Scotland's largest city, the city of Fife is embroiled in a similar controversy, as the Fife Council announced plans to raise the Palestinian flag over its HQ for one week.
David Ross, leader of Fife council said: "I hope that by flying this flag we can add strength to the public pressure for a lasting ceasefire which can bring about peace and stability in the area."
The chairman of the Tayside and Fife Jewish Community said it was concerned this move could "ferment" anti-Jewish sentiment in Scotland, according to The Courier.
These flag fights are not isolated incidents, controversies over the symbolic support of the Palestinian people have been cropping up across the country, most notably in the London borough of Tower Hamlets.
Lufur Rahman, Mayor of Tower Hamlets, was criticised last week for raising the flag over the borough's town hall. This week, a Roman Catholic nun removed a black Islamist flag from the entrance of an east London estate.
Register for free to continue reading
Registration is a free and easy way to support our truly independent journalism
By registering, you will also enjoy limited access to Premium articles, exclusive newsletters, commenting, and virtual events with our leading journalists
Already have an account? sign in
Register for free to continue reading
Registration is a free and easy way to support our truly independent journalism
By registering, you will also enjoy limited access to Premium articles, exclusive newsletters, commenting, and virtual events with our leading journalists
Already have an account? sign in