Jails are being 'used as holding pens' for foreign ex-offenders
People who have served prison terms are being kept behind bars while they wait to be deported, government data shows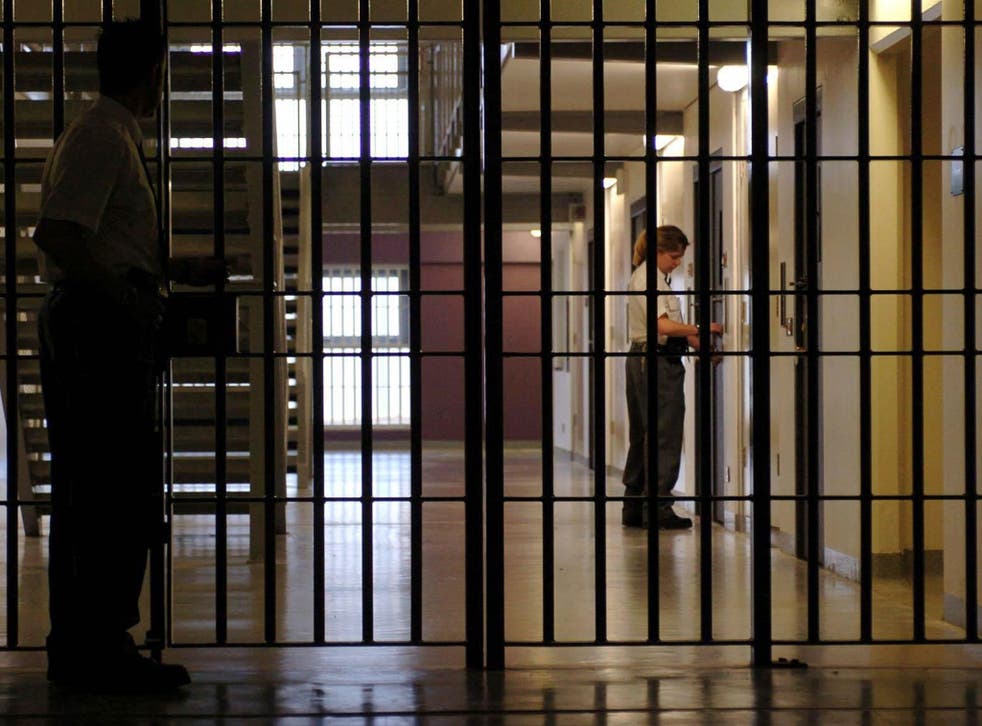 Ministers have been accused of using jails as "holding pens" for foreign ex-offenders after it emerged that on a single day last month nearly 1,000 foreign nationals were behind bars despite completing their prison sentences.
The Independent has seen new Home Office figures from three weeks ago which show that in late August, jails in England and Wales were holding 937 people awaiting deportation – an increase of two-thirds in less than a year. As a result the prisoners are denied the legal advice and contact with family to which they are entitled.
Pentonville Prison in north London is holding 56 foreign nationals awaiting deportation, more than any other prison. Wandsworth in south-west London has 53, followed by Elmley in Kent (43) and Thameside in south-east London (42). Foreign nationals who have served their terms are still behind bars at nearly two-thirds of the country's jails.
Critics said foreign ex-offenders are left in a legal "no-man's land" where they struggle to get the help they need to fight their deportation or prepare for their transfer overseas. Keeping them in jail costs the taxpayer tens of millions of pounds each year. Convicted foreign nationals who have served sentences of a year or more are automatically earmarked for expulsion.
Juliet Lyon, director of the Prison Reform Trust, said: "Prison is a punishment of last resort, not a holding pen for people caught up in a bureaucratic, sometimes chaotic, immigration system. This amounts to misuse of custody. Prison places should be reserved for serious and violent offenders and certainly not block-booked for people held beyond their tariff."
Maurice Wren, chief executive of the Refugee Council, said: "The issue is the deprivation of liberty for people whose sentences have been served. Some of them had committed offences that were slight in the extreme."
One immigration worker, who asked not to be named, said: "They cannot be guaranteed legal advice [in prison] and find themselves isolated because they are locked up night and day."
By contrast, most illegal immigrants and failed asylum seekers are issued with deportation notices and held at immigration removal centres, which have a more relaxed regime. Detainees are allowed to use mobile phones and the internet, both of which are banned in jail, and there are no restrictions on visits from friends and family.
Britain has 12 removal centres, catering for up to 3,000 people, and there are plans to convert Verne Prison in Dorset into another, able to take 600 detainees.
The issue of how to handle foreign nationals behind bars – whose numbers have doubled in 10 years – has been a continuing headache for Tory and Labour ministers alike.
No figures have been published on how long foreign nationals are being held after completing their sentences, although some are known to have remained in jail for several years, sometimes because immigration officers struggle to establish their nationality. The HM Inspector of Prisons reported last year that a foreign national who had been convicted of sex offences had been detained for a "shocking" nine years after his sentence expired.
A Home Office spokesman said: "We have always been clear that those who break our laws should be deported at the earliest opportunity."
Case studies
"I have found it hard to get someone to help me with my immigration case. I only come out [of my cell] for one hour every day and [it is] never [long] enough for me to do anything. My experience of getting an immigration solicitor is hard and is affecting my life. I'm tired from being locked up in prison and I don't know when I am going to get released." - A North African man, who is still in a London prison three years after serving his sentence. He has a partner and child in the UK.
"In prison it is impossible for people like myself to gain access to [a telephone] for the purpose of social or solicitors' calls. Detainees in IRCs have access to mobile phones, the internet and other services, while I'm being made to follow a 'B Category' prison regime where I was transferred four months after my sentence expired. Access to legal services is nil." - A West African man, who was held for eight months at a Midlands jail after his sentence.
Caught: End of a ministerial career
The issue of foreign prisoners ended Charles Clarke's rise through Labour's ministerial ranks in 2006 and has continued to haunt his successors as Home Secretary.
The news that the Home Office had released more than 1,000 foreign prisoners who should have been considered for deportation caught Mr Clarke unawares and he battled for a month to hang on to his job.
It did not help that several reoffended, or that he omitted to tell the Prime Minister about the bungle for several weeks.
As the damaging headlines continued, Tony Blair offered him a lower-ranking Cabinet post. Mr Clarke refused it and returned to the backbenches. He lost his seat at the general election of 2010.
Join our new commenting forum
Join thought-provoking conversations, follow other Independent readers and see their replies