Jennie Formby: Unite political director to take up new job within union after being involved in series of controversies
Ms Formby will become regional secretary in the South-east of England and remain member of Labour's NEC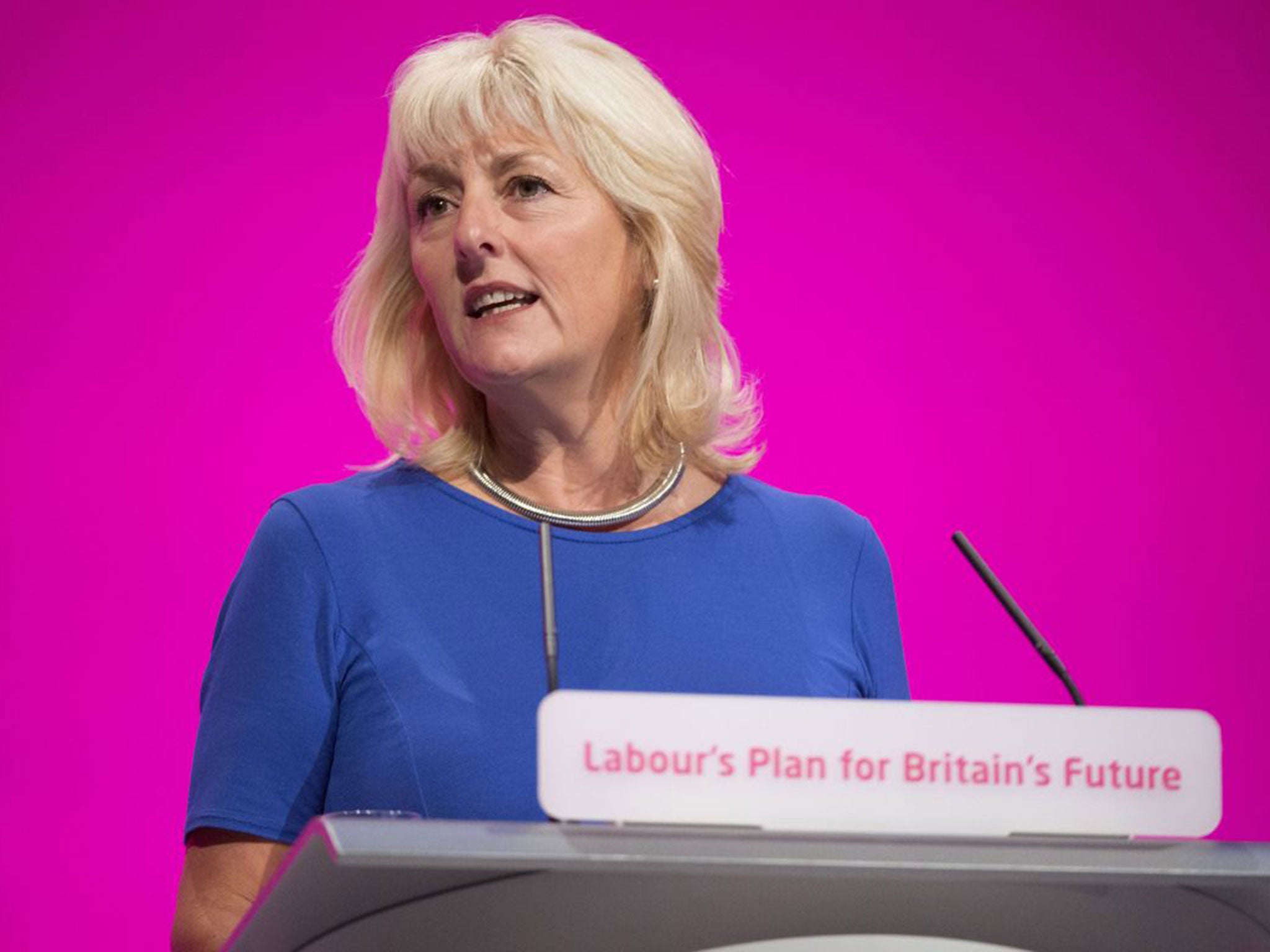 The political director of Britain's biggest union is moving to a less sensitive job after being involved in a series of political controversies.
Jennie Formby, an ally of Unite's general secretary, Len McCluskey, and the mother of his child, is due to stand down from her post as the union's political director when she takes up a new position as regional secretary in the South-east of England.
News of her transfer was seized on by Ms Formby's critics as a sign that her views on Israel had become an embarrassment to her employers – but that was denied by the union, which defended her political record and said that the move was not only voluntary but represented a promotion.
Ms Formby, who is one of two Unite representatives on Labour's National Executive Committee (NEC), is reported to have shocked fellow committee members when she challenged the party's choice of a senior figure to look into allegations of ant-semitism among Labour students at Oxford University.
Jan Royall, Labour's leader in the House of Lords, who worked for the party for two decades before being made a peer in 2004, was chosen to conduct the investigation, but Ms Formby reputedly objected after an internet search showed that she had been a member of Labour Friends of Israel, and had visited Israel in 2007.
Ms Formby was also a prime mover behind a vote passed by the executive last November to bar the security firm G4S from tendering to handle security at Labour's annual conference because the firm does business with Israel. She defended the decision – taken by a vote when about half the committee members were out of the room – on the grounds that the company had "acted unethically and has been found to be in breach of the human rights obligations".
During a recent controversy over the election of Labour's youth representative, which resulted in a narrow victory for the centre left, Ms Formby was one of the three members, along with her fellow Unite delegate Martin Mayer and the former London mayor Ken Livingstone, who objected when the victorious candidate, Jasmin Beckett , was welcomed onto the executive.
Earlier this month, there was speculation that Ms Formby was hoping to be the next Labour MP for Southampton Test, where incumbent Alan Whitehead is expected to pull out at the next election, but that was denied by the union.
A Unite spokeswoman said that Ms Formby was being transferred because she had applied for her new job and the application had succeeded, and denied that the move was linked to her views on Israel.
She said: "After normal recruitment and appointment process, it will be recommended to the Unite executive council when it meets next week that Jennie Formby be appointed the union's regional secretary in the South-east.
"Upon taking up that post she will stand down as the union's political director after three highly successful years in that post. Jennie will remain a member of Labour's NEC.
"Jennie has devoted her life to fighting injustice and racism, including supporting campaigns for peace for both the Israeli and Palestinian people. Suggestions to the contrary are repugnant smears and may result in legal action."
Join our commenting forum
Join thought-provoking conversations, follow other Independent readers and see their replies