Jeremy Hunt under fire for failure to publish critical NHS report
The report by Conservative peer Stuart Rose was submitted to the Government in December and was due to be made public before the general election in May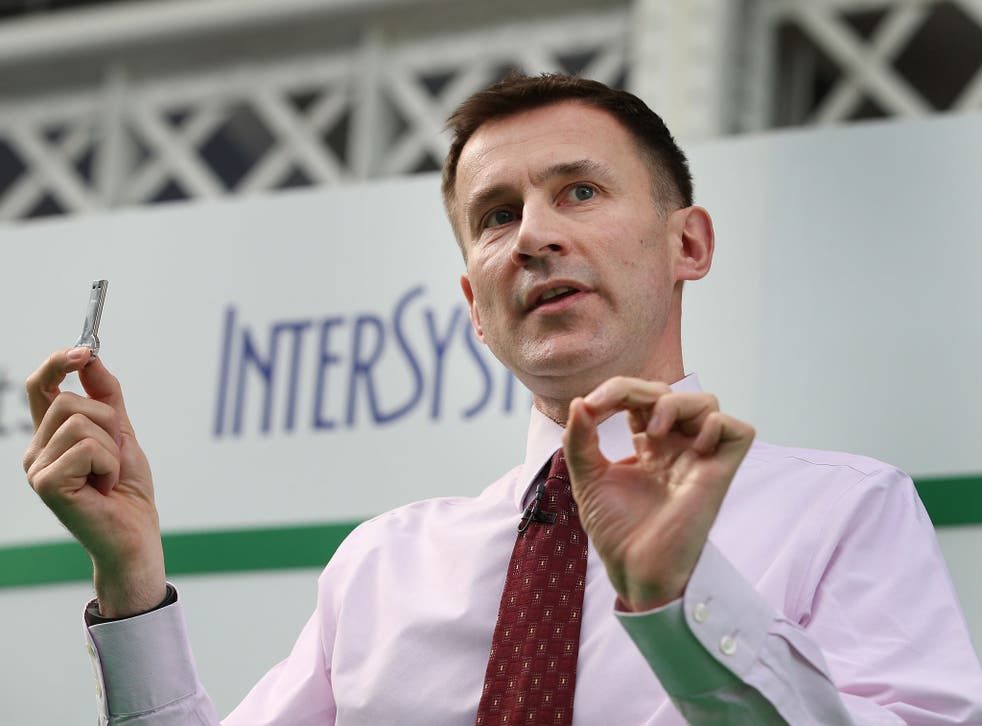 Health Secretary Jeremy Hunt has been accused of undermining his own plan for a "transparency revolution" in the NHS by refusing to publish a report said to be critical of the Government's handling of the health service.
The report by Conservative peer Stuart Rose was submitted to the Government in December and was due to be made public before the general election in May.
However, the Department of Health said publication has been delayed because the Rose review's remit had been expanded and "further work is required". The findings of another NHS report also needed to be taken into account, it added.
In a letter to Mr Hunt that has been seen by The Independent, Labour's shadow Health Secretary Andy Burnham said this reason was not credible and noted that the chair of the Health Select Committee, Conservative MP Sarah Wollaston, was also concerned.
Mr Burnham said the delay undermined Mr Hunt's stated aim to "hard-wire transparency into the health and care system", to prevent whistleblowers being victimised.
"If your statements are to have any credibility," he wrote, "it is essential that you and your Department are seen by the rest of the NHS to lead by example.
"I am concerned that the Department's handling of the report on NHS management and leadership by Lord Rose fails the very clear test that you have set for the NHS and therefore undermines it."
According to the Financial Times Lord Rose, a former chief executive of Marks & Spencer, found the management of the NHS to be "totally shocking". He is also reported to have concluded that major changes to the way the NHS is run, brought in by Mr Hunt's predecessor Andrew Lansley, had made things worse.
Mr Burnham pointed out that the other NHS report, Five-Year Forward View, had been published in October while the Rose report was submitted to the Government two months later, meaning there was "plenty of time for the conclusions of the former to influence the latter".
"I cannot see how you can credibly use this as a reason not to publish the Rose Report," he said.
"It is crucial that voters have the fullest possible insight into Coalition Government health policy before Parliament is dissolved. My purpose in writing is to call on you to make immediate arrangements for the publication of the Rose Report."
Ms Wollaston, a former GP, told The Observer that the delay appeared to be part of a pattern. "There is far too much of this going on," she said. "It is not right that reports paid for out of public money are not made available to the public as soon as possible, particularly ahead of a general election."
Join our new commenting forum
Join thought-provoking conversations, follow other Independent readers and see their replies