Jewish People across the world celebrate Purim
Jewish people are celebrating the festival of Purim with food, fancy dress and wine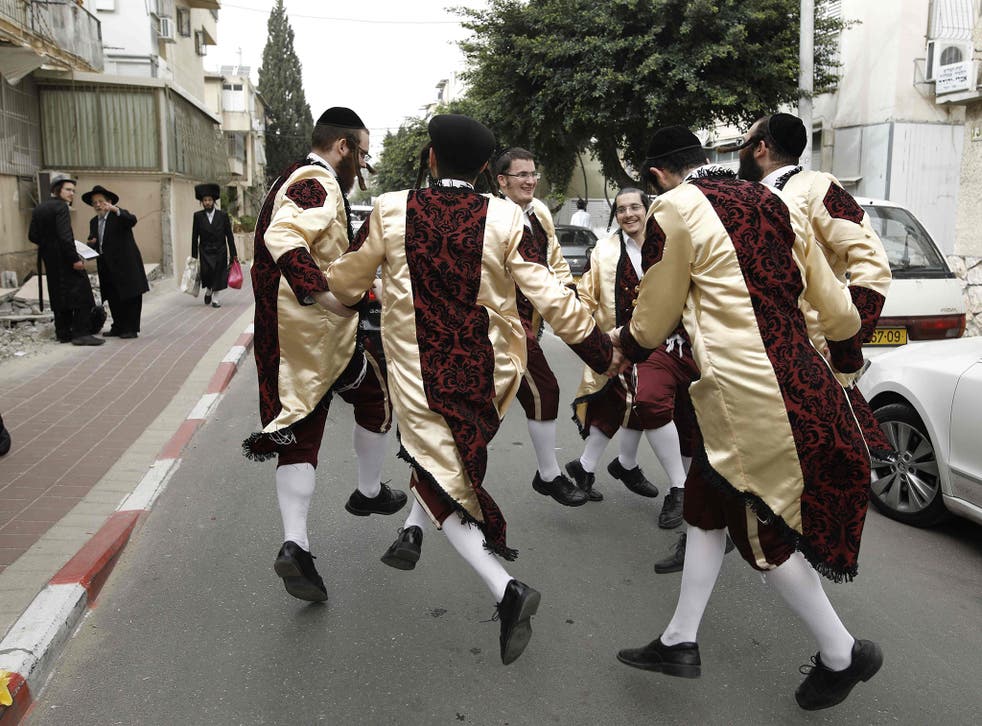 Jewish people around the world are marking the holy festival of Purim today by donating to the less fortunate, exchanging gifts and drinking alcohol.
The holiday, which is a day of feasting and rejoicing, commemorates Mordecai and Esther, two of the main characters in the Book of Esther in the Hebrew Bible, who saved the Jewish people from being massacred some 2,500 years ago.
According to the text, Haman, an adviser to King Xerxes I, tried to convince the king to massacre all of the Jews in the Persian empire after Mordecai, who occupied a senior position in court, refused to bow to the king.
Mordecai alerted Xerxes' wife, Queen Esther, who was also Jewish, to the murderous plot, and the king hanged Haman on gallows Haman had himself ordered to be built in anticipation of Mordecai's execution.
In addition to extra prayers, Jewish households and communities eat a celebratory meal, recite the Book of Esther, and dress up in fancy dress and masks. Drinking wine and other alcoholic beverages is also one of the main customs.
Joel Salmon, 22, an active member of the Jewish community in London, told The Independent: "The drinking and dressing up is the most visible bit, which makes it a really fun holiday."
On the evening before Purim, Jewish people fast, but then feast on traditional treats, such as the triangular-shaped pastry called Hamantaschen (Haman's ears), during the festival.
During the festivities children often dress up as their favourite characters.
Mr Salmon, said: "My brother went to his [Jewish] school as Pablo Escobar- and spent a month growing the moustache specially!"
For Jewish people celebrating the festival in the Persian tradition, the holiday is also a time for serious reflection.
According to Mehri Niknam, the director of the Joseph Interfaith Foundation – a non-profit organisation that advocates dialogue between Jewish and Muslim communities – the festival is more about remembering Esther's courage. She said: "If Esther had not been such a brave woman, I would not be here today."
World news in pictures

Show all 50
Even though Ms Niknam did not partake in fancy dress, she did mark the day of celebration: "We read the book of Esther and went for a picnic", she said. "It's an enjoyable time, we celebrated the fact that we survived and that the Jewish people were not wiped from the Persian Empire."
Join our new commenting forum
Join thought-provoking conversations, follow other Independent readers and see their replies