Jihadi John 'dead': Relatives of beheaded hostages have 'mixed feelings' about drone strike on Mohammed Emwazi
Some relatives had called for the Isis militant to be captured rather than killed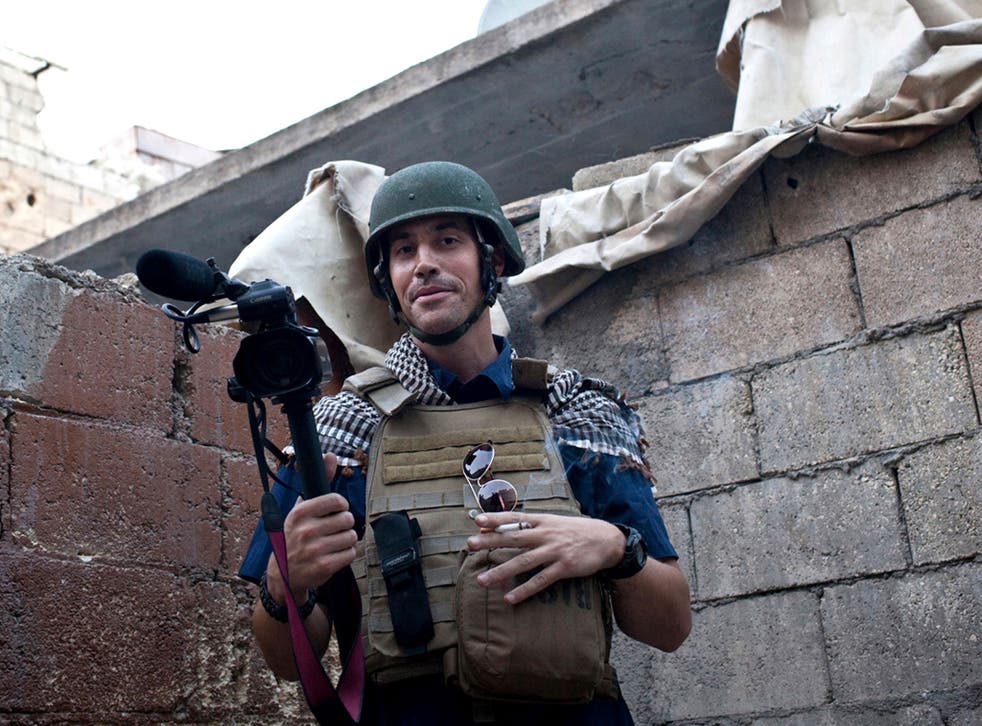 US officials have claimed victory after possibly killing the British Isis militant known as Jihadi John but several relatives of his victims had appealed for him to be captured alive rather than dying a martyr.
The Pentagon has not officially confirmed the death of Mohammed Emwazi but senior military sources said there is a "high degree of certainty" that he was killed in a drone strike targeting his car in Raqqa.
Many people were reacting jubilantly to the news this morning but relatives of some of the jihadist's victims were not among them.
The mother of James Foley, the US journalist beheaded in the first propaganda video where Emwazi appeared, said his death would be a "small solace" to the family.
"This huge effort to go after the this deranged man filled with hate when they can't make half that effort to save the hostages while these young Americans were still alive," Diane Foley told ABC News.
Stuart Henning, the nephew of murdered British taxi driver Alan Henning, said he had "mixed feelings" about the strike.
"Wanted the coward behind the mask to suffer the way Alan and his friends did but also glad it's been destroyed," he wrote on Twitter.
Mr Henning's brother, Reg Henning, said: "Hopefully this is the end of it. I am glad he is dead.
"I would have preferred him to face justice. I think things will quieten down. If they had arrested him and gone to court, it would have dragged on for months and months."
Emwazi, who was born in Kuwait but moved to London as a child, became Isis' poster boy in the gory videos, ranting about vengeance against the West while brandishing a knife above jumpsuit-clad hostages kneeling in the Syrian desert.
After Mr Foley's death in August last year, he appeared in videos showing the murder of American journalist Steven Sotloff, British aid worker David Haines and UK volunteer Alan Henning, US aid worker Abdul-Rahman Kassig and Japanese journalist Kenji Goto.
After he was identified in February, Mr Haines' widow Dragana called for Emwazi to be captured alive, saying he did not deserve an "honourable" death.
She told the BBC seeing the extremist caught by authorities would give the families of his victims a sense of "moral satisfaction".
"That's the only moral satisfaction for the families of all the people that he murdered, because if he gets killed in the action, to put it that way, it will be an honourable death for him and that is the last thing I would actually want for someone like him," Mrs Haines said.
Timeline: The emergence of Isis

Show all 40
"I think he needs to be put to justice, but not in that way."
Her statement contrasted heavily with calls from Mr Haines' teenage daughter, Bethany, who insisted families would only feel "closure and relief" when "there's a bullet between his eyes".
But today she told told ITV News that as much as she wanted him dead, she still wanted answers to why her father was killed.
"After seeing the news...I felt an instant sense of relief, knowing he wouldn't appear in anymore horrific videos," she added. "He was only a pawn in Isis's stupid game but knowing it's over that he's finally dead still hasn't sunk in.
"As much as I wanted him dead I also wanted answers as to why he did it, why my dad, how did it make a difference?"
Mr Goto's mother, Junko Ishido, told Japanese broadcaster NHK that she only wishes to see the violence on all sides stop after hearing of the drone strike.
"I only wish there will be no more conflicts like these in this world, as my son had hoped to see peace prevail around the world," she said.
Mr Sotloff's family also hoped Emwazi would be caught and sent to prison, saying they felt "relieved" after he was identified.
"We want to sit in a courtroom, watch him sentenced and see him sent to a super-max prison," they said in a statement.
Join our new commenting forum
Join thought-provoking conversations, follow other Independent readers and see their replies