Jo Cox shot: Eyewitness says he saw 'a river of people running down the street screaming'
'I saw a guy with a baseball cap, of medium height, roughing up someone, moving and kicking his legs'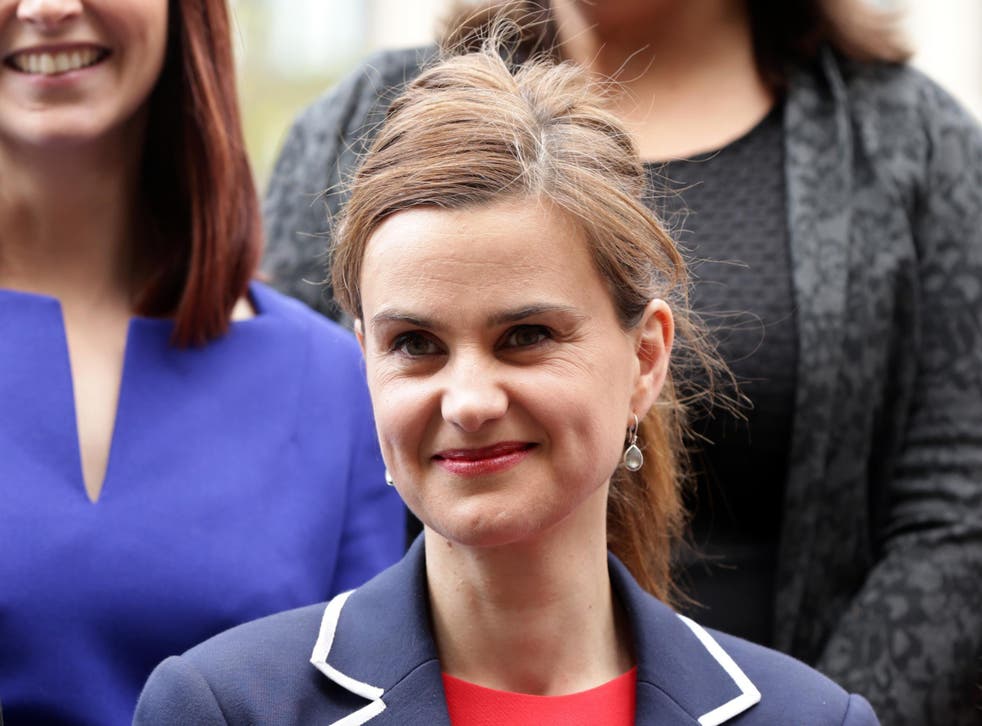 Eyewitnesses have described the moment Labour MP Jo Cox was shot and stabbed outside a library in the town of Birstall, West Yorkshire.
Ms Cox, 41, was holding an advice surgery for her constituents at Birstall Library when a man approached and attacked her in a vacant parking space on the road outside the library.
Hichem Ben Abdallah, who works at the Azzurro Cafe adjacent to the library, told The Independent: "I saw a river of people running downhill down the street, screaming. It wasn't a normal scream that you hear, it was a scream like they'd seen something shocking.
"The customers and I went outside and I saw a guy with a baseball cap, of medium height, roughing up someone, moving and kicking his legs."
Locals react to Cox shooting
Mr Ben Abdallah said he knew Ms Cox personally after working with her on the recent Labour campaign for the local council elections.
Outside the library, he saw a bystander who he believed to be the owner of a nearby dry cleaners stepping in to help Ms Cox.
However, the dry cleaner owner in question has told The Indpendent it was not he who intervened, as has been believed in the community, but another bearded man of south Asian descent.
The attacker then pulled out a gun, said Mr Ben Abdallah, who retreated into his cafe with his customers.
"It looked like a makeshift gun. It was chunky, like a cucumber. It wasn't like a normal gun you see, but like an old-style hand gun," he said.
"He fired the first shot, then the second shot. There was probably three or four seconds between them."
He waited in the cafe for about 30 seconds, then re-emerged into the street.
"There was a lady [in the recovery position]. Her head was tilted back and her hair was roughed up, and her face was bleeding. Her leg was bleeding. But I could see she was alive because she was leaning on her hand," he said.
Jo Cox shooting - pictures of the crime scene

Show all 7
A seperate eyewitness, Clarke Rothwell, said Ms Cox was shot three times with what looked like "an old gun [...] like a musket", once in the face.
Mr Rothwell, a 42-year-old gas engineer, told the Huddersfield Examiner: "I was outside the sandwich shop close to the Library when I heard a popping sound.
"I looked round and there was a guy standing over a woman on the floor. "He seemed to have what looked like an old gun, like a musket, in his hand and he shot her again in the middle. He then seemed to shoot a third time, towards her head or face."
According to Mr Ben Abdallah, the attacker walked away from the scene in a "very cool, cold way".
"I said, 'where is he?' and people said he walked - absolutely walked - towards Tesco.
"He left while I was in the cafe. No one chased him, but I don't know, as I haven't gone down that road."