Joy sparks outrage with card trivialising bipolar disorder
Asked about how people with the illness would feel about the card the company said: "They'll like it one minute and hate it the next?"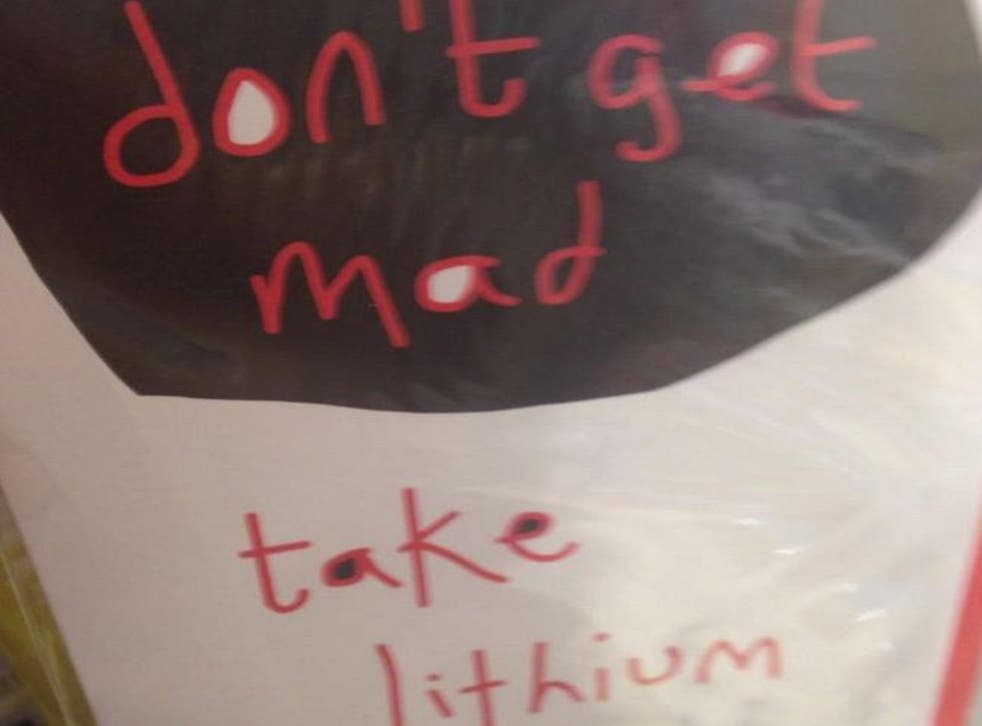 Mental health campaigners accused the high street fashion retailer Joy of trivialising bipolar disorder and making "deeply offensive" and "insensitive" remarks appearing to make light of the condition after it put a greetings card on sale reading "Don't get mad, take lithium".
It sparked outrage among customers who contacted the retailer to protest that the message was "very offensive to people with bipolar disorder".
But they were left even more shocked when the company replied: "Then if you know anyone with bipolar disorder, don't buy it for them. PROBLEM SOLVED."
Asked about how people with bipolar disorder, a condition characterised by elevated moods and periods of depression, would feel when faced with the card in store themselves, the company issued another glib response, stating: "They'll like it one minute and hate it the next?"
Mark Winstanley, CEO of Rethink Mental Illness, described the card as "disappointing" but added that the company's responses on Twitter were "even worse and were deeply offensive and insensitive."
"The last thing people who have the condition need is a company like Joy making fun of it in such an obnoxious and aggressive way," he said.
Alastair Campbell, the former Labour Party spin doctor turned mental health campaigner, told i: "The way they've reacted to those who find the card offensive exposes the fact that beneath the surface is a deep ignorance about reality of mental ill health. Jokes such as 'They'll like it one minute and hate it the next' are deeply offensive to a lot of people and, frankly, stupid."
Following a deluge of complaints via social media, yesterday afternoon the company tweeted: "We at Joy like to start conversations and create dialogue, we try to be irreverent, sometimes we get it wrong. Please accept our apologies." The company declined to comment further.
Kate Nightingale, Head of Communications at Time to Change, the mental health anti-stigma campaign run by the charities Mind and Rethink Mental Illness, added: "It astounds me that some retailers think that poking fun at and trivialising mental health issues is an acceptable way to sell products, when one in four of their customers are directly affected by mental health issues and one in six of their workers. This will make it even harder for people to speak out and seek help."
Register for free to continue reading
Registration is a free and easy way to support our truly independent journalism
By registering, you will also enjoy limited access to Premium articles, exclusive newsletters, commenting, and virtual events with our leading journalists
Already have an account? sign in