High Court judge warns of 'blood on our hands' if suicidal teenage girl forced to leave secure unit
Justice Munby expresses outrage at lack of space in appropriate facilities in judgment sent to Government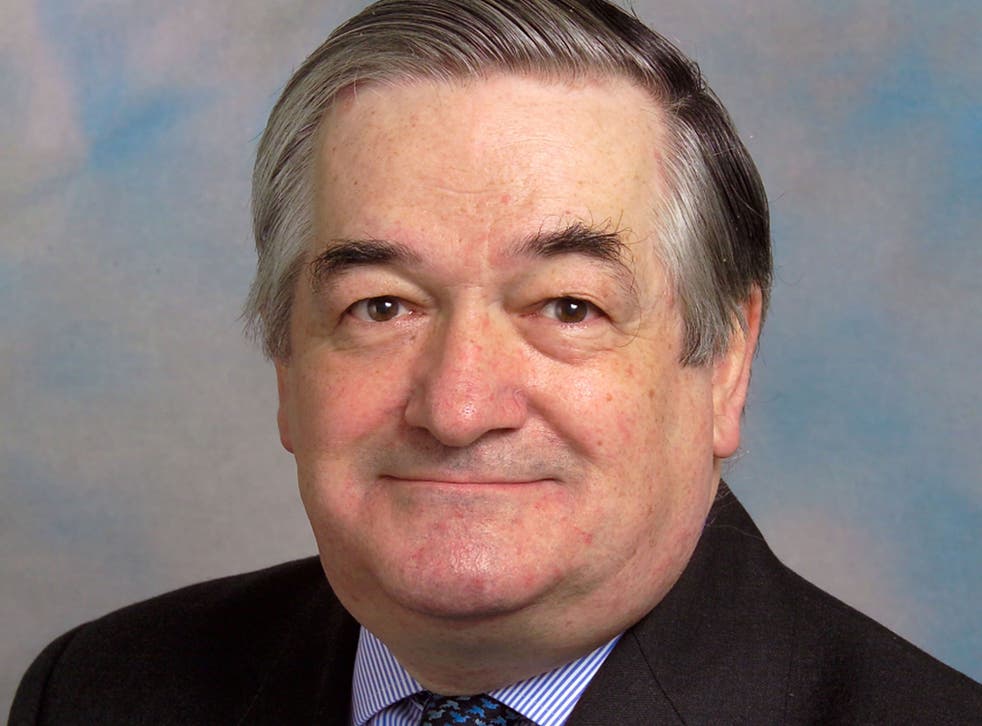 A High Court judge has warned that authorities will have "blood on our hands" if they release a suicidal teenager from a secure unit with nowhere safe to go.
Sir Justice James Munby said there are no places available for the girl, known only as X to protect her identity, to be cared for in an "appropriate clinical setting" when she is ordered to leave the unit in 11 days.
The judge, who sits as president of the High Court's family division, ordered his judgment in the private case be made public and sent to NHS England and senior Government ministers to expose the "outrage" that is the "lack of proper provision for X – and, one fears, too many like her".
The judgment, delivered at a hearing in Manchester, concerns a girl who has attempted to kill herself several times since being detained at a secure mental health unit shortly before her 17th birthday.
Staff have warned that her "goal is to kill herself" and has intensified in recent weeks, believing that if she is sent back to her home town "it will not take more than 24 to 48 hours before they receive a phone call" saying she is dead.
Distressing testimony to the court revealed that the girl is "actively expressing a wish to die and taking every measure available to harm herself".
She has attempted to swallow items including stones, screws and clothing to take her own life. She has also attempted to use her hair and clothing – including her own underwear – to hang herself, and has self-harmed by cutting, banging her head, biting and punching her own body.
The teenager, who was previously convicted in a youth court, also suffers from asthma and a heart murmur that puts her at risk of respiratory failure if staff restrain her for her own safety.
During less than six months spent in the unit, restraints have had to be used on 117 occasions and there have been 102 "significant" acts of self-harm.
"She is effectively nursed in her bedroom, but this bedroom has had to be stripped in order to make it secure, to the point where X has no personal items in the bedroom: no carpet, no mirror; her bed is a mattress on the floor and she has to be dressed in anti-ligature clothing," said testimony given by psychiatrist Dr Audrey Oppenheim.
"Even going to the bathroom or having a shower has to be closely supervised … She is now isolated from all her peers and no longer attends education, even on a minimal basis."
Justice Munby said staff were doing their best in a dire situation, but also said the girl's treatment could violate articles of the European Convention on Human Rights on "inhuman or degrading treatment" and the right to private and family life.
"Of course, this is all driven by the imperative need to preserve X's life, but how is this treatment compatible with her humanity, her dignity, let alone with her welfare?" he asked.
Justice Munby's judgment, which can be read in full here, said "no realistic care plan" had been put in place by the local authority to keep the girl safe when she is released.
UK news in pictures

Show all 50
Experts believe she needs to be placed in further care but so far no appropriate bed has been found, and the judge said the only facility identified as an option has a six-month waiting list for beds.
"What this case demonstrates – as if further demonstration is still required of what is a well-known scandal – is the disgraceful and utterly shaming lack of proper provision in this country of the clinical, residential and other support services so desperately needed by the increasing numbers of children and young people afflicted with the same kind of difficulties as X is burdened with," Justice Munby said.
"We are, even in these times of austerity, one of the richest countries in the world. Our children and young people are our future.
"X is part of our future. It is a disgrace to any country with pretensions to civilisation, compassion and, dare one say it, basic human decency, that a judge in 2017 should be faced with the problems thrown up by this case and should have to express himself in such terms."
Justice Munby said he personally felt "shame and embarrassment" at his powerlessness to do more for the 17-year-old, who must leave the unit no later than 3pm on 14 August.
"If, when in 11 days' time she is released from ZX [the unit], we, the system, society, the state, are unable to provide X with the supportive and safe placement she so desperately needs, and if, in consequence, she is enabled to make another attempt on her life, then I can only say, with bleak emphasis: we will have blood on our hands," he concluded.
A further hearing has been scheduled for Monday to consider revised care plans for the girl.
The judge has previously issued stark warnings on failings in the UK's justice and care system, challenging the Government over cuts to legal aid by ruling that the court service can itself pay for lawyers, and calling for a ban on domestic abusers interrogating their own victims in family courts.
Join our new commenting forum
Join thought-provoking conversations, follow other Independent readers and see their replies