Julian Assange appears in court as lawyers complain prison has blocked Wikileaks founder from seeing key evidence
'We have pushed Belmarsh in every way - it is a breach of a defendant's rights,' lawyer says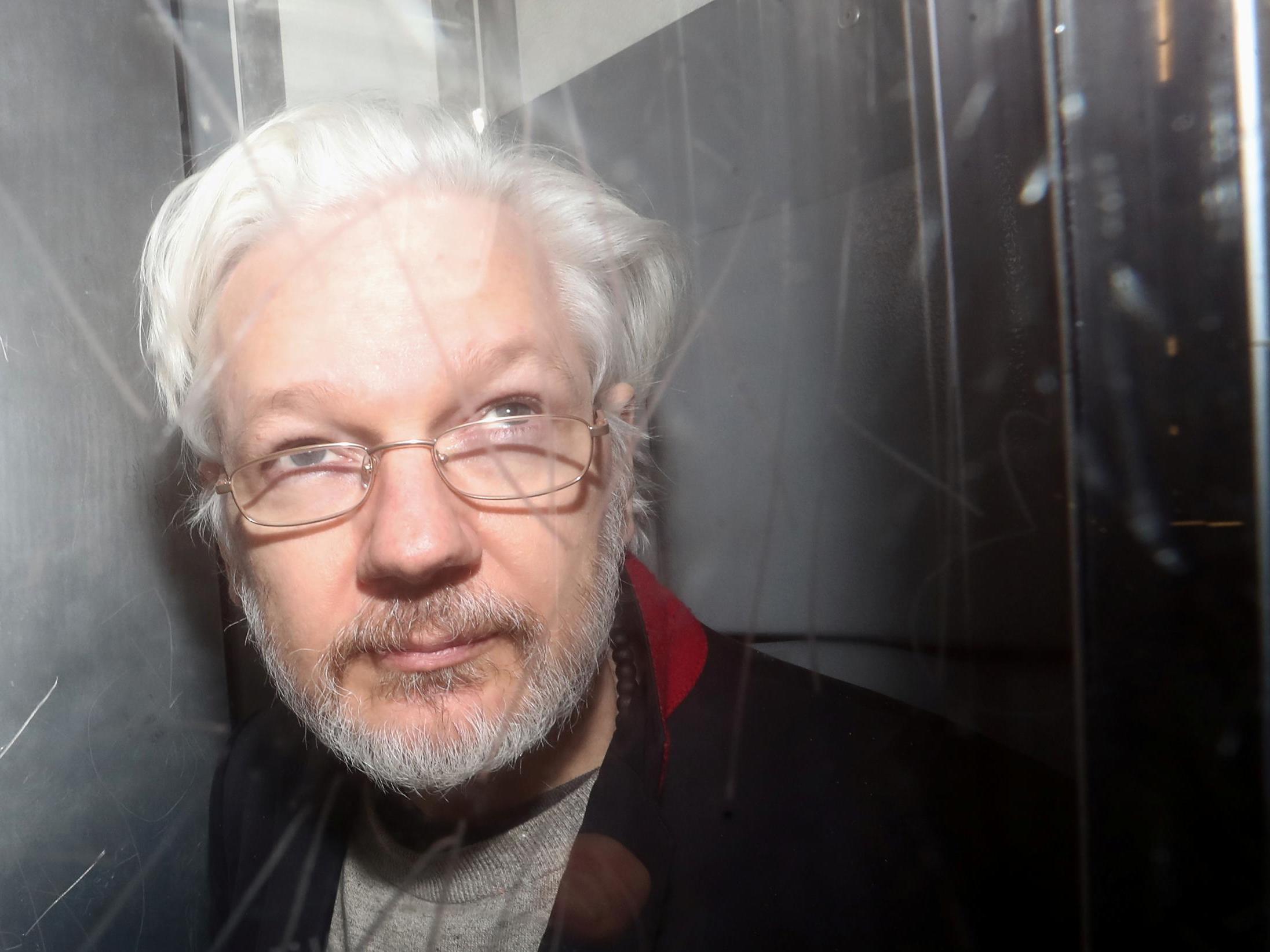 Julian Assange's lawyers have complained prison officers stopped them spending adequate time with their client as the Wikileaks founder appeared in court ahead of his extradition hearing.
Mr Assange saluted supporters in a packed public gallery at Westminster Magistrates Court for a 12-minute hearing – speaking only to confirm his name and to briefly state he did not understand an element of the proceedings.
The hearing was adjourned for the remainder of the day after lawyer Gareth Peirce said she had been unable to spend sufficient time with her client and go through his evidence during a visit to HMP Belmarsh.
The 48-year-old is being held at the high-security prison as he awaits the outcome of an extradition request from the US, where he faces 18 charges brought forward by the Donald Trump's justice department including conspiracy to hack a Pentagon computer.
Ms Peirce said "We have pushed Belmarsh in every way - it is a breach of a defendant's rights."
Key moments for Julian Assange
Show all 9
Wearing a black jacket, grey jumper and glasses, Mr Assange slowly raised his right fist as he was led to the court's holding cells to further discuss his case and sign off on evidence.
Among those supporting him at court was rapper MIA, who attended proceedings a day before she is due to receive an MBE for services to music.
"I think it was important to follow this case. I am off to get a medal at Buckingham Palace tomorrow and I think today is just as important," she told reporters outside court. "To give somebody an hour to put their case together is not right."
Mr Assange was arrested at the Ecuadorian embassy in London in April, having claimed asylum in the building for seven years to avoid extradition to Sweden over sex offence allegations - which he has always denied.
Sweden has since dropped its investigation into Mr Assange because of the lenght of the time which has passed the claims were first made, but he still faces a string of charges in the US.
Many of the charges relate to Mr Assange's founding and work on Wikileaks - which published sensitive and classified documents, including more than a million files leaked by US army intelligence analyst Chelsea Manning.
Human rights organisations have raised concerns over the duration of Mr Assange's incarceration, including his time spent at HMP Belmarsh and in the Ecuadorean Embassy.
In May, Nils Melzer, the UN's Special Rapporteur on torture, condemned the "deliberate, concerted and sustained nature of the abuse inflicted on Mr Assange".
He added: "In 20 years of work with victims of war, violence and political persecution, I have never seen a group of democratic states ganging up to deliberately isolate, demonise and abuse a single individual for such a long time and with so little regard for human dignity and the rule of law. The collective persecution of Julian Assange must end here and now."
Join our commenting forum
Join thought-provoking conversations, follow other Independent readers and see their replies