Junior doctors shortage leads to suspension of specialist maternity services at NHS hospital
Horton General Hospital in Banbury, which serves David Cameron's Witney constituency, will temporarily suspend its obstetric services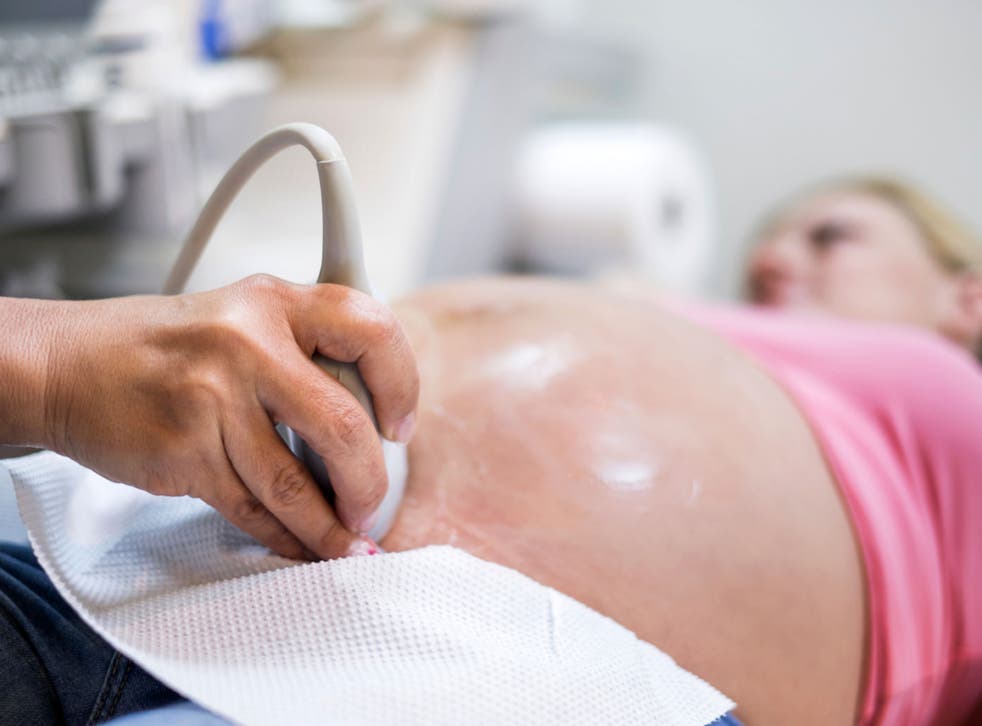 Expectant mothers in Oxfordshire may have to travel extra miles to give birth after a shortage of junior doctors has led to the temporary downgrade of an NHS hospital's maternity service.
Horton General Hospital in Banbury, which serves David Cameron's Witney constituency, will temporarily suspend its obstetric services due to "immediate and real patient safety reasons" after failing to recruit enough middle grade doctors to safely staff the unit.
From October, the maternity unit will only be midwife-led, following the decision made at a meeting of the Board of Directors of Oxford University Hospitals NHS Foundation Trust on Wednesday.
The decision means women requiring specialist services will be transferred to Oxford's John Radcliffe Hospital.
Expectant mothers assessed as high-risk in the north of Oxfordshire, south Warwickshire and south Northamptonshire may be transferred to hospitals in Warwick and Northampton to receive care.
The Trust said they have been struggling to fill the junior obstetric doctor posts at the hospital for several months and the issue was part of a national problem.
Dame Fiona Caldicott, chair of Oxford University Hospitals NHS Foundation Trust (OUHT), said the board had received a warning from solicitors about a possible legal challenge to the move.
MP for Banbury Victoria Prentis has called the decision "worrying".
"Personally, I am very worried about the contingency arrangements and will continue to put pressure on the Trust for answers," Ms Prentis said.
"I am also disappointed that this decision has been taken with no public consultation and no discussions have been had with neighbouring Members of Parliament, whose constituents will also be affected by these changes."
Ms Prentis led a demonstration earlier this month attended by thousands of protesters, at which she raised concerns were raised that the downgrade may put mothers' and babies' lives at risk, the BBC reports.
Many campaigners have also expressed doubts that the obstetric services may never be reinstated at Horton General Hospital.
Mr Cameron, MP for nearby Witney, also commented on the downgrade saying: "The importance of this service to local people is very clear to see from the public outpouring of concern at the temporary suspension," the BBC reports.
"Myself and other local MPs will be working together to ensure that every option is considered and that every potential obstacle to these recruits is addressed."
A petition with 17,000 signatures in opposition of the plan was delivered to Wednesday's meeting. The board said the decision was "temporary" while efforts are being made to recruit more doctors and a review is due in December.
In pictures: Junior doctors protests in UK

Show all 10
The moves comes as junior doctors announced further strike dates as the longstanding dispute over a new contract for training medics drawn up by Jeremy Hunt continues.
The Government and the BMA remain in a bitter row over the contract weeks before it is due to be brought in, which the Department of Health say will provide a seven-day NHS.
Further industrial action was announced hours after Theresa May told doctors to stop "playing politics" in the dispute, an accusation which doctors have denied.
Dr Bruno Holthof, Chief Executive of Oxford University Hospitals, said: "We are extremely disappointed to be in this position… and have taken into consideration the views of many groups of people who are affected by this decision.
"Having tried exceptionally hard to recruit to these posts, using every incentive available to us, we would prefer to be maintaining the obstetric service at the Horton and will keep on with our recruitment drives.
"However, we clearly cannot run a service without doctors to provide it. This outcome reflects national difficulties in recruiting to obstetrics. We will continue with our ambition to reinstate the obstetric service at the Horton as well as the Special Care Baby Unit that goes alongside it, as soon as we have the staff to operate safely."
Join our new commenting forum
Join thought-provoking conversations, follow other Independent readers and see their replies