The Kendal Masterchef-style 'pop-up' cafe using food destined for the bins
If the café manages to support itself financially, it will become a community-run venture and could be a model for others around the country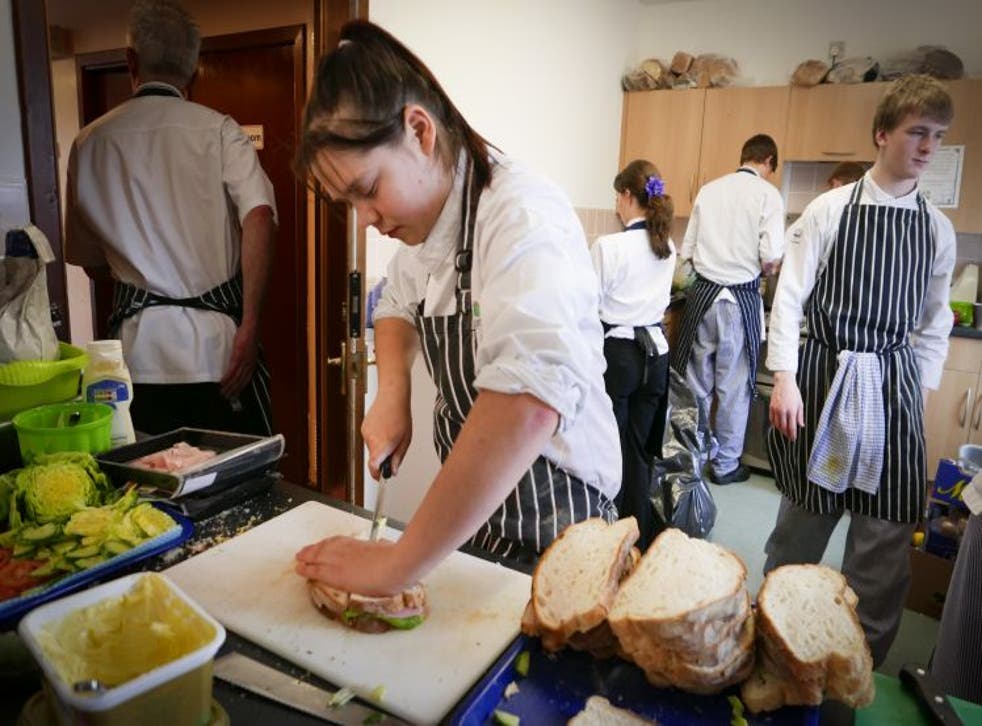 On the Hallgarth estate they were snapping up the chicken stir-fry and bread-and-butter pudding. With more than a fifth of residents living below the poverty line and many struggling to get by on zero-hours contracts, the estate in Kendal made an unlikely location for a Masterchef-style "pop-up" café.
The meals were made from ingredients that would otherwise have been added to the vast mountain of food waste produced in the UK every year; the price was based on the diners' view of its worth.
Samantha McGhee, a 30-year-old mother of six who has lived on the estate for seven years, said: "So many kids don't get a proper meal, don't know what proper food looks like.
"And it's a bonus that they are using food that would otherwise go to waste."
If the café manages to support itself financially, it will become a community-run venture and could be a model for others around the country. The idea came from a meeting between local people and Cumbria County Council social workers.
It is run by local volunteers with help from a team of trainee chefs from Kendal College. About £7m worth of food is thrown away by supermarkets every year.
Join our new commenting forum
Join thought-provoking conversations, follow other Independent readers and see their replies