King Henry VIII crowned worst monarch in history while Queen Elizabeth I reigns supreme
Over 60 writers were asked to vote for their favourite and least favourite rulers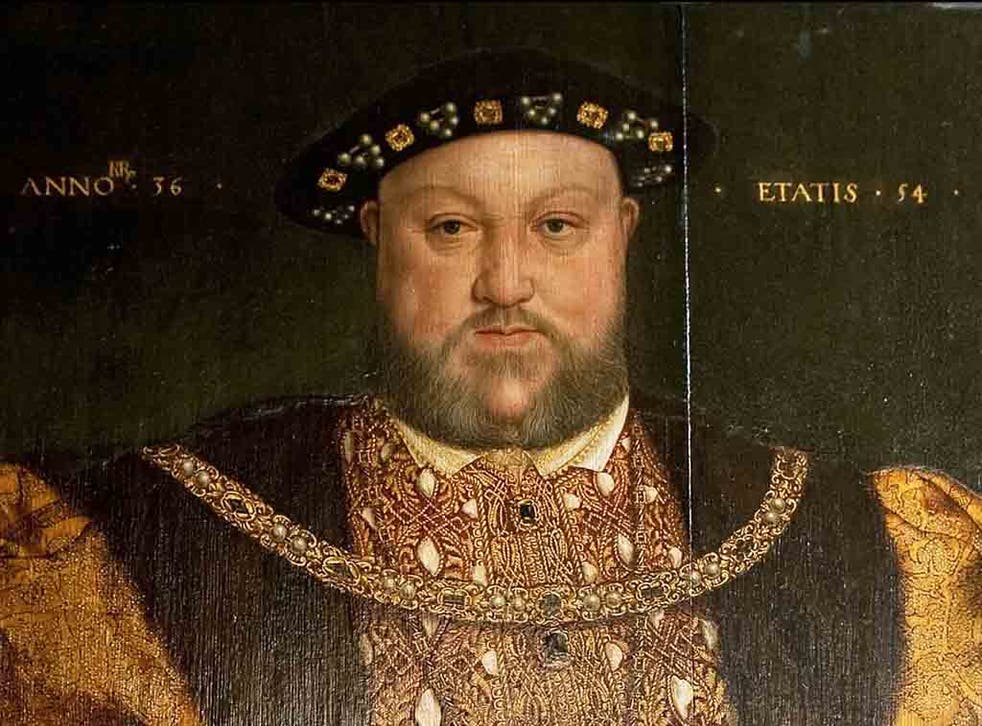 King Henry VIII's grim legacy as an obsessive, petulant tyrant has seen him crowned as the worst monarch in history by the Historical Writers Association.
The study was conducted in partnership with the Harrogate History Festival, which will celebrate Queen Elizabeth II on her becoming Britain's longest reigning monarch in October.
Over 60 writers were asked to vote for their favourite and least favourite monarchs, with 20 per cent criticising Henry VIII for his "self-indulgent" and "syphilitic" wife-murdering ways.
Prize-winning author Robert Wilton, who wrote The Spider of Sarajevo, labelled him a "gross man-child" who "barely made it out of infancy, let alone adolescence, and ruled with little more policy than petulant self-gratification".
Edward VIII was named the second worst, with 14 per cent of the vote, with John I and Charles I joint third, at 8 per cent.
Meanwhile 16th Century monarch Queen Elizabeth was voted as favourite, receiving 36 per cent of the votes.
"This would have been no mean feat for a king. For a woman at that period it was it was unprecented."
Join our new commenting forum
Join thought-provoking conversations, follow other Independent readers and see their replies