Labour leadership candidate Owen Smith accuses Government of 'covering up' privatisation in the NHS
The Labour leadership candidate points out that last year the health service spent £8.7bn – 8 per cent of its budget – on private firms that provide health care, more than double the £4.1bn outlay in 2009-10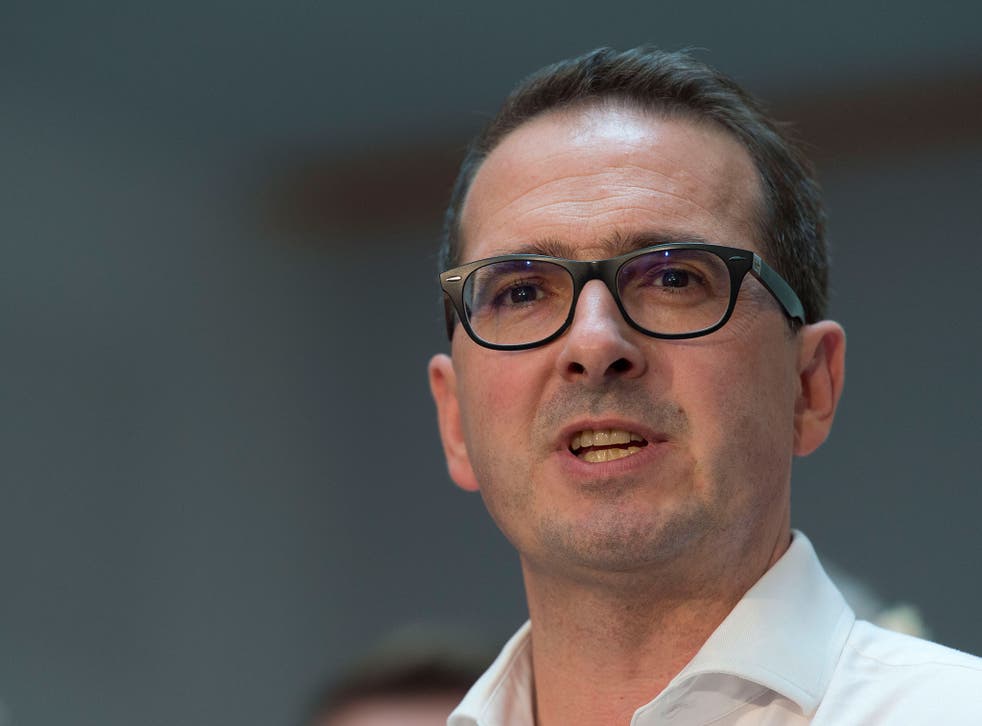 Jeremy Hunt, the Health Secretary, is today accused of having a "secret plan to privatise the NHS" and concealing how much of the service has already been farmed out to private companies.
Owen Smith, who is challenging Jeremy Corbyn for the leadership of the Labour Party, will make the accusation in a speech today at Trafford General Hospital, which was the first hospital in the world to offer free healthcare to all.
On the day the House of Commons rose for its summer break, the Department of Health slipped out figures that showed that in 2015-16, the NHS spent £8.7bn – 8 per cent of its total budget – on private firms that provide health care, more than double the £4.1bn spent on such services in 2009-10.
The accounts also showed that in 2014-15, the NHS spent £8bn on private healthcare, although accounts published a year earlier had given the figure as £6.9bn. A note in this year's figures said the figure had been "reviewed".
The Government's view is that these figures are not high enough. A few days after Theresa May had unexpectedly reappointed Jeremy Hunt as Health Secretary, the regulator, NHS Improvement, published its business plan for 2016-17, which said the private sector had been "underutilised" and one of its "priorities" in the coming year would be to "facilitate independent sector providers".
In his speech later today, Mr Smith is expected to accuse Mr Hunt of "covering up" the extent of private sector involvement in the NHS by publishing an inaccurate figure a year ago.
He is expected to add: "It is now clear that Theresa May has given Jeremy Hunt the green light to start privatising our health service.
"Within days of his reappointment as Health Secretary he had officials drawing up secret plans to privatise the NHS.
"Like many families across Britain my family is relying on the health service at this very moment. The NHS is our country's most valued institution – and people will be shocked to hear that the Tories have been putting together a secret plan to privatise it.
"We all rightly contribute to the NHS through our taxes – but we must make sure that money is spent on doctors and nurses, and not lining the pockets of private sector shareholders.
"I fought the Tories' top-down reorganisation of the NHS line by line as a shadow health minister. I warned that it would lead to an explosion of privatisation – and that is exactly what has happened.
"It just goes to show you can't trust the Tories with our NHS. Under their rule it is in crisis yet again, with waiting lists growing and hospitals dangerously understaffed.
"As Prime Minister, I would call an immediate halt to Tory privatisation, set about scrapping the Tories' damaging health reforms and make sure our NHS has the cash it so desperately needs – boasting spending by at least 4 per cent every year."
Join our new commenting forum
Join thought-provoking conversations, follow other Independent readers and see their replies