Lancashire County Council to lose many of its leading cultural sites as it votes to slash funding by 90 per cent
Council seeks to save £65m across its services over the next two years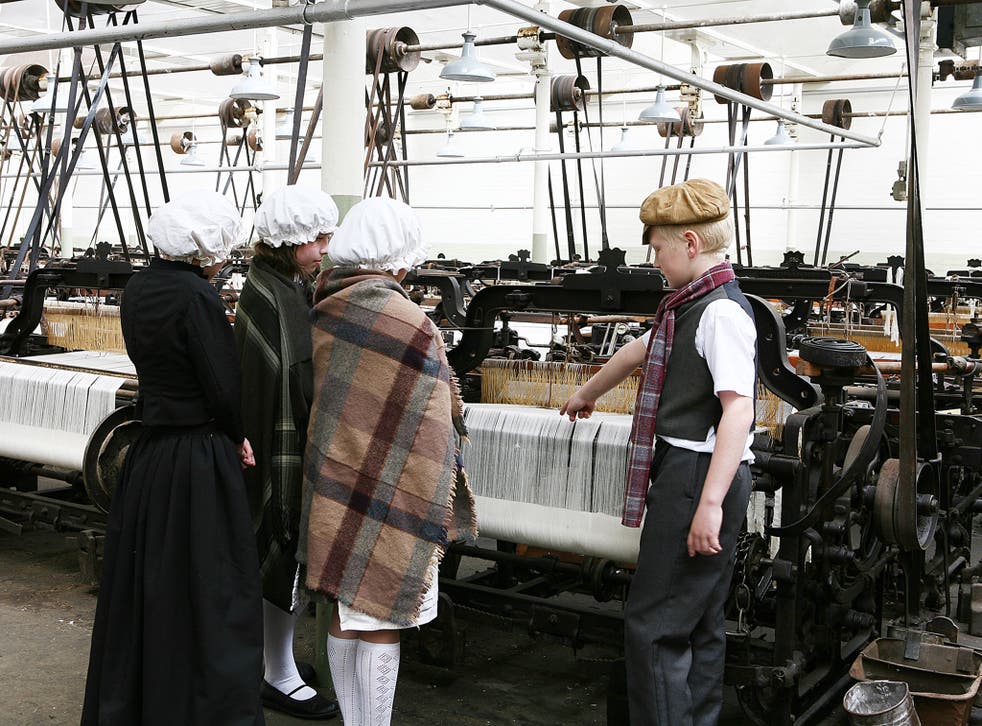 One of the largest counties in northern England is to lose many of its leading cultural sites, after the local council announced plans to slash funding by 90 per cent.
An historic textile mill used in The King's Speech, a townhouse owned by a notorious 17th Century witch-hunter and a museum that reopened in 2011 after a £2m refurbishment are among the venues facing closure.
Lancashire County Council published its budget proposals this week. It is seeking to save £65m across its services over the next two years.
The cultural budget alone has been slashed by over 90 per cent in a radical plan that will force five of its institutions to close and a further six to increase their charges. Should those fail to cover their costs they too will be at risk.
Cutting the cultural funding from £1.2m this year to £98,000 from April will see the closure of two textile mill museums (Queen Street Mill and Helmshore Mills), as well as the Museum of Lancashire in Preston, the Judges' Lodgings townhouse in Lancaster, and the Fleetwood Museum. The sites attracted more than 95,000 visitors combined last year.
A spokesman for the council said: "The picture is pretty bleak, there are a huge range of services that we have to stop or cut back. We don't want to do it, but it shows the seriousness of the financial situation." He added they were open to suggestions of how to keep the sites running.
Alistair Brown, policy officer at the Museums Association, called the scale of the Lancashire cuts "shocking", describing them as "the worst we've seen yet".
Council leader Jennifer Mein said: "The reality of our financial situation is such that we will have to use the bulk of our reserves just to balance the budget over the next two years. And by 2017-18, we will only just have enough money to pay for our statutory services."
Queen Street Mill on the outskirts of Burnley is a magnificent Victorian building opened in 1895, and is the world's only surviving operational steam-powered weaving shed. It closed as a mill in 1982 only to be reopened four years later as a textile museum. The engine, named Peace in 1918, still works, attracting around 12,000 visitors a year.
The Grade I-listed building appears in The King's Speech where unimpressed mill workers listen to King George VI, played by Colin Firth, stammer his way through a short address.
Helmshore Mills Textile Museum comprises two historic mills in the Rossendale Valley: one originally dating to 1796 and the other in the 1820s, and are monuments to Lancashire's role in the industrial revolution. It became a museum in 1985. Jake Berry, MP for East Lancashire has called the decision to shut the two museums "disgraceful".
The Museum of Lancashire in Preston, which covers 2,000 years of the county's history, reopened in 2011 after a £2m refurbishment. Judges' Lodgings is Lancaster's oldest town house, originally home to notorious witch hunter Thomas Covell, who imprisoned the Pendle Witches in 1612. It has a renowned collection of Gillow furniture, made by Robert Gillow who predated Thomas Chippendale by two decades.
Join our new commenting forum
Join thought-provoking conversations, follow other Independent readers and see their replies