Lauri Love: Alleged British hacker begins legal battle to get seized computers back
Engineering student has not been charged with offences in this country and protests his innocence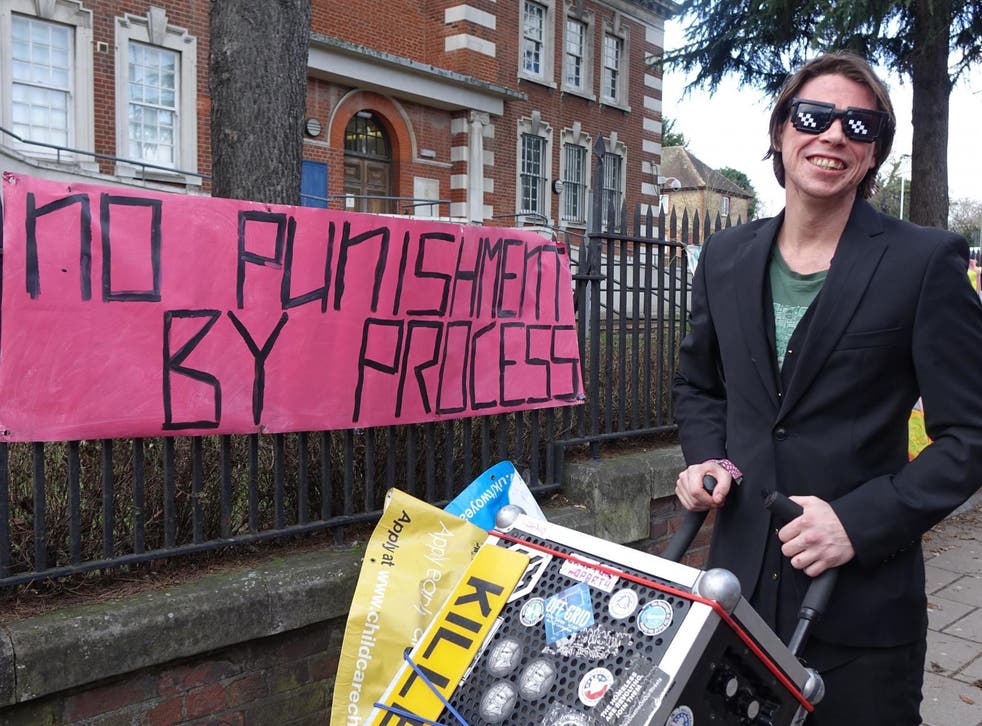 Lauri Love, the computer scientist who won a landmark appeal against extradition to the US for allegedly hacking into American government websites, has begun a legal battle to try to get his seized computers back.
District Judge Margot Coleman told Hendon Magistrates' Court in north London, that the matter could be heard in public but that only limited details of it could be published.
The National Crime Agency (NCA) said there was an ongoing criminal investigation in the UK.
But Mr Love, who has Asperger's syndrome, has asked for the return of two computers and several storage devices, which were seized in October 2013 from his parents' home in Stradishall, Suffolk where he lives.
The 34-year-old has not been charged with offences in this country and protests his innocence.
In September 2016, District Judge Nina Tempia ruled that Mr Love could be extradited at Westminster Magistrates' Court.
UK news in pictures

Show all 50
But at the High Court in February 2018, Lord Chief Justice Lord Burnett and Mr Justice Ouseley announced that "Mr Love's extradition would be oppressive by reason of his physical and mental condition".
Blocking the extradition, the two judges said: "We emphasise however that it would not be oppressive to prosecute Mr Love in England for the offences alleged against him. Far from it."
Authorities in America have been fighting for Mr Love to face trial on charges of cyber-hacking, which lawyers said could have meant a sentence of up to 99 years in prison if found guilty.
Alleged British hacker Lauri Love wins battle against extradition to US
Mr Love, who also suffers from a depressive illness and severe eczema, is alleged to have stolen huge amounts of data from US agencies including the Federal Reserve, the US army, the defence department, NASA and the FBI in a spate of online attacks in 2012 and 2013.
Speaking after the hearing, the engineering student told The Independent: "Even if we're not to be successful in having the property returned or the data returned, I think it was worthwhile to try because the alternative would be to allow that things can just be taken away from you, even when you're not being tried for a crime."
The judge said she will deliver her ruling at Westminster Magistrates' Court on 19 February.
Join our new commenting forum
Join thought-provoking conversations, follow other Independent readers and see their replies