Lawyers question David Cameron's pledge to offer right to buy to housing-association tenants
Councils will be made to sell off their brownfield sites, but the enforced sale of social housing could be blocked
Hannah Fearn
,
Jane Merrick
Saturday 30 May 2015 21:45 Comments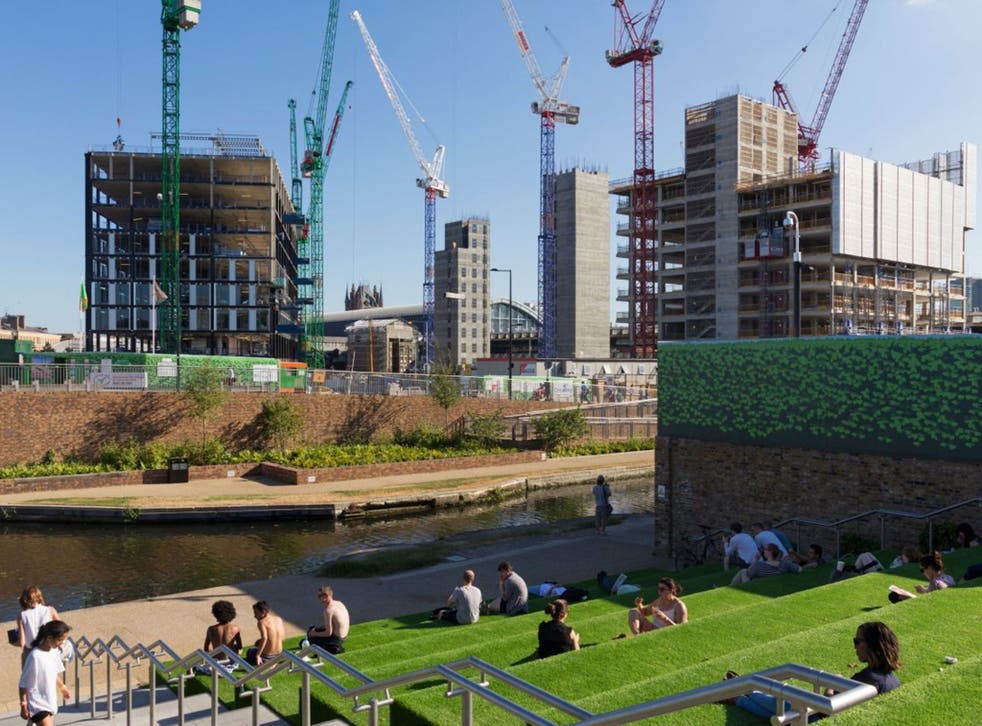 Councils and Whitehall departments will be told by the new Communities Secretary this week to "loosen their grip" on surplus land that they own so it can be released for housebuilding.
At the first meeting of the dedicated ministerial housing task force, Greg Clark will claim that Whitehall is sitting on enough land to build 150,000 houses – equivalent to the number of homes in Wakefield – while England's 326 councils own land worth £108bn.
The Housing Bill, announced in the Queen's Speech, will require local authorities to establish and maintain a register of brownfield land, including their own land, suitable for housing development. Mr Clark said: "The chance should be available to everyone who works hard and aspires to own their own home.
"That is what a government for working people is about – making sure people have the security they need to build a brighter future for them and their families. The scale of our ambition is clear – to release enough surplus and redundant public-sector land for 150,000 homes over the next five years.
"I want to see departments going further and faster than before, starting right away, to loosen their grip on sites that are standing idle and to turn them over for housebuilding. Councils are significant landowners and town halls should be thinking about how they could make better use of their holdings by releasing land for new homes for their communities."
Meanwhile, David Cameron's pledge to offer a right to buy to all housing-association tenants has been questioned by housing lawyers. The controversial policy, a core plank of the Conservative manifesto, sparked uproar as social landlords warned that selling off their housing stock at a discount would make it harder to build replacement affordable housing.
It is understood that the policy has also caused divisions behind ministerial doors, with some on the right concerned about the Government pushing through legislation forcing independent organisations to sell their assets – including older properties built without any government funding.
A briefing note accompanying the Queen's speech on Wednesday stated that a forthcoming Housing Bill would "enable the extension of right- to-buy levels of discount to housing association tenants".
Lawyers say that the wording of the pledge would allow the Government to widen access to home ownership by extending the "right to acquire" rather than introducing a new right to buy.
The right to acquire currently offers minimal discounts – limited to £16,000 – to small numbers of housing association tenants who want to buy their own home. If the discount were increased to match the maximum available under the existing right-to-buy scheme, it would be £103,900 in London and £77,900 across the rest of England.
But extending the right to acquire would limit the sell-off. It would allow housing associations to protect properties that are specially adapted or designed for sheltered accommodation, and they could make a strong legal case for exempting all properties built before 1997, many of which were never funded by government.
One social housing specialist told The Independent on Sunday that the policy was a "fudge". "When the original policy was released, it raised a few eyebrows. Most of the Conservatives thought they probably wouldn't get it [the right to buy for housing associations] through Parliament. They are going to have to go through with it, but the devil is very much going to be in the detail," he said.
Catherine Hand, a partner at Trowers & Hamlins law firm, said it appeared that the Government had "not fully decided how it's going to do this, and wants to give itself some space. The idea that they can make somebody sell those assets is a much greater hurdle and I think there could be real disquiet among some MPs. There are bigger, better things for the Government to be thinking about."
Mark Upton, a policy analyst and former civil servant, also noted that the briefing on the Housing Bill used "a strange form of words".
"I do wonder if this is what they were proposing all along. There is always a different kind of language in politics as opposed to policy. It's a simpler soundbite to say we're extending the right to buy than to say we're making reforms to the existing right to acquire," he said.
More details of the scheme are set to be announced by the Department for Communities and Local Government in the coming weeks.
A department spokesman said: "Anyone who works hard and wants to get on the property ladder should have the opportunity to do so. That's why the Housing Bill will ensure that social tenants wanting to buy their home would have the opportunity to do so at the same levels of discount – regardless of whether they live in a council or housing association property."
Register for free to continue reading
Registration is a free and easy way to support our truly independent journalism
By registering, you will also enjoy limited access to Premium articles, exclusive newsletters, commenting, and virtual events with our leading journalists
Already have an account? sign in
Join our new commenting forum
Join thought-provoking conversations, follow other Independent readers and see their replies