'Facebook has blood on its hands' for failing to raise alarm, says Lee Rigby's sister
The social network hosted messages between one of his killers and an Al Qaeda militant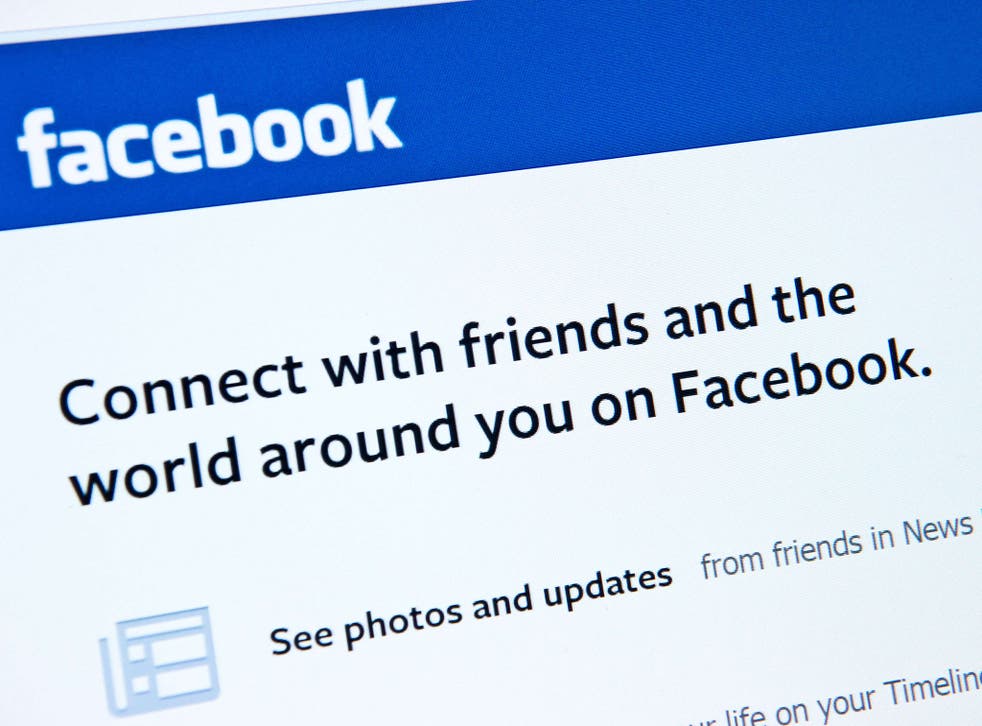 Lee Rigby's family have accused Facebook of having "blood on its hands" by failing to help stop his killers by alerting security services to extremist messages.
A report released yesterday by the Parliamentary Intelligence and Security Committee (ISC) found that Fusilier Rigby's brutal murder in Woolwich could not have been prevented, despite a series of missed opportunities.
But it slammed an unnamed internet company, revealed to be Facebook, as a "safe haven for terrorists" who use it to plot attacks and share extremist material.
In December 2012, one such conversation between Michael Adebowale, one of the two men who butchered Fusilier Rigby in the street six months later, and an Al Qaeda extremist went unreported.
"Let's kill a soldier," Adebowale wrote in a series of "graphic and emotive" messages to the Yemen jihadist, where they discussed a choice of weapons and the challenges of being a "martyr".
Fusilier Rigby's sister, Sara McClure, told the Sun: "Facebook have my brother's blood on their hands.
"I hold them partly responsible for Lee's murder."
Ian Rigby, his stepfather, said the social network had "failed us all" by failing to raise the alarm.
The parliamentary watchdog's chair, Sir Malcolm Rifkind, stated that the US-based firm could have made a difference by raising the conversation and there was "a significant possibility that MI5 would have been able to prevent the attack" as it would have made Adebowale "a top priority".
The messages with the jihadist codenamed "Foxtrot" were the only evidence pointing to intent to kill, according to GCHQ, but Facebook was apparently unaware of the exchange despite disabling seven of Adebowale's accounts – five over extremism.
The ISC found the information could have saved the 25-year-old soldier's life but Adebowale and fellow Muslim convert Michael Adebolajo had already been on the radar of MI5 and the police for years by the time they committed their savage murder.
And in that time, the ISC report charted a number of mistakes had been made by intelligence agencies and police.
Facebook was one of several social networks and communications providers including Apple, Google, Microsoft, Twitter and Yahoo named as posing "considerable difficulty" for British intelligence agencies.
In the wake of the report, David Cameron announced £130 million in funding to improve the agencies' capability to combat "self-starting" terrorists and attacked internet firms for failing to help tackle the threat.
"Terrorists are using the internet to communicate with each other and we must not accept that these communications are beyond the reach of the authorities or the internet companies themselves," the Prime Minister said.
"Their networks are being used to plot murder and mayhem. It is their social responsibility to act on this and we expect them to live up to that responsibility."
But Fusilier Rigby's uncle, Raymond Dutton, said the family accepted the ruling that his nephew's murder could not have been prevented but hoped that security services will learn lessons from the report.
"One of relief certainly for the family that perhaps that Lee's death may or may not, could not have been prevented and this gives guidelines for improving security services in the future," he told BBC News.
"It saddens me but it's easy with hindsight isn't it, you get the report, you look at the failings, hopefully you can put those to right, and hopefully we will return to our safety cocoon in this country, with our children and parents safe on the streets of Great Britain."
Fusilier Rigby was run over by Adebolajo and Adebowale near Woolwich Barracks, in south east London, before being attacked as he lay in the road.
Lee Rigby murder

Show all 8
They encouraged witnesses to film the brutality, with Adebolajo giving a rambling speech while covered in blood saying it was revenge for British involvement in the Iraq and Afghanistan wars.
A spokesperson for Facebook said: "Like everyone else, we were horrified by the vicious murder of Fusilier Lee Rigby.
"We don't comment on individual cases but Facebook's policies are clear, we do not allow terrorist content on the site and take steps to prevent people from using our service for these purposes."
Additional reporting by PA
Join our new commenting forum
Join thought-provoking conversations, follow other Independent readers and see their replies