Legal highs: What will be affected by the 'blanket ban' and what are the punishments if caught?
The government's clampdown is so severe that everyday substances like caffeine will need special exemptions under the proposed laws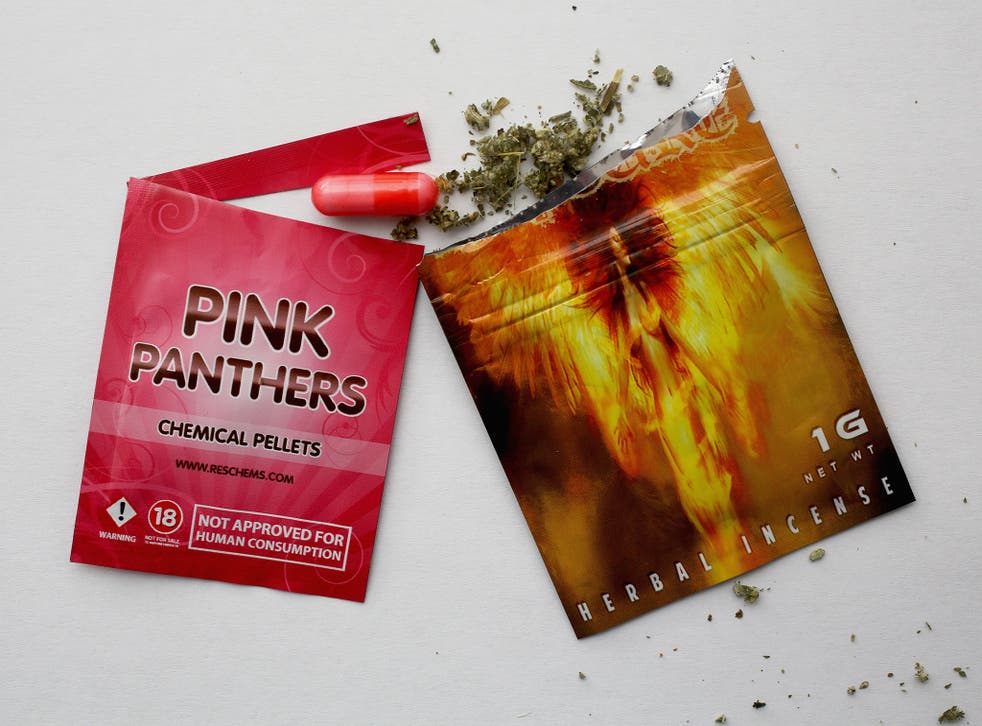 The outlawing of legal highs could see a blanket ban on new substances and up to seven years' imprisonment for anyone caught dealing them, after the Government introduced legislation in the Queen's Speech.
The plans, outlined by the Queen on Wednesday in the House of Lords, intend to "ban the new generation of psychoactive drugs" to protect the public from "the risks poses by untested, unknown and potentially harmful drugs".
What will be banned?
Legal highs contain substances with effects similar to cocaine, cannabis and ecstasy. They can be bought on the high street in what are known as "head shops". The substances themselves can be stimulants, sedatives, psychedelics or hallucinogens and have brand names like "Clockwork Orange", "Bliss" and "Mary Jane".
While people may be familiar with the likes of Poppers, Laughing Gas, Salvia and Vanilla Sky, others, such as Silent Black, Devil's Blood and Charly Sheen are less well known and some have been directly linked to poisoning, emergency hospital admissions and, in some cases, deaths.
Ministers at the Home Office hope to prevent the emergence of legal highs, 350 of which were banned under the coalition. It will include "any substance intended for human consumption" capable of producing a psychoactive effect.
What will it become an offence to do?
Legally, the bill will make it an offence to produce, supply, offer to supply, possess with intent to supply, import, or export psychoactive substances.
The Misuse of Drugs Act will continue to regulate drugs which are already illegal, with class A drugs carrying a seven year jail term for possession and up to life imprisonment for supply.
The Local Government Association, who lobbied the Government to clamp down on legal highs has welcomed the proposed legislation.
Cllr Ann Lucas OBE, Chair of the LGA's Safer and Stronger Communities Board, said: "These are not legal highs – they are lethal highs and they are deceptively dangerous.
"As they are unregulated, no one knows what is really in them or what effect they will have. Young people are playing Russian roulette with their health and sometimes their lives."
Who is against the ban?
Academics have criticised the proposals to ban legal highs and have claimed that it could seriously hinder scientific research.
David Nutt, the former government chief drugs adviser told the Guardian that banning legal highs will "end brain research in this country".
"It will be disastrous. The ban on legal highs has been very destructive to research into Parkinson's and into anti-smoking drugs," he added.
Charlotte Bowyer, head of digital policy at the Adam Smith Institute, said: "A 'blanket ban' on psychoactive substances may eliminate high street 'head shops' but will push trade underground and encourage a slew of new, even more dangerous alternatives.
"The fact that everyday substances like caffeine, alcohol and tobacco would be covered by such a ban (and have to be exempted) just shows how all-encompassing and heavy-handed such an approach is."
Join our new commenting forum
Join thought-provoking conversations, follow other Independent readers and see their replies