Liam Fox opens row with Boris Johnson over international diplomacy
Fox, the International Trade Secretary, wants to take diplomatic relations out of Foreign Secretary Boris Johnson's hands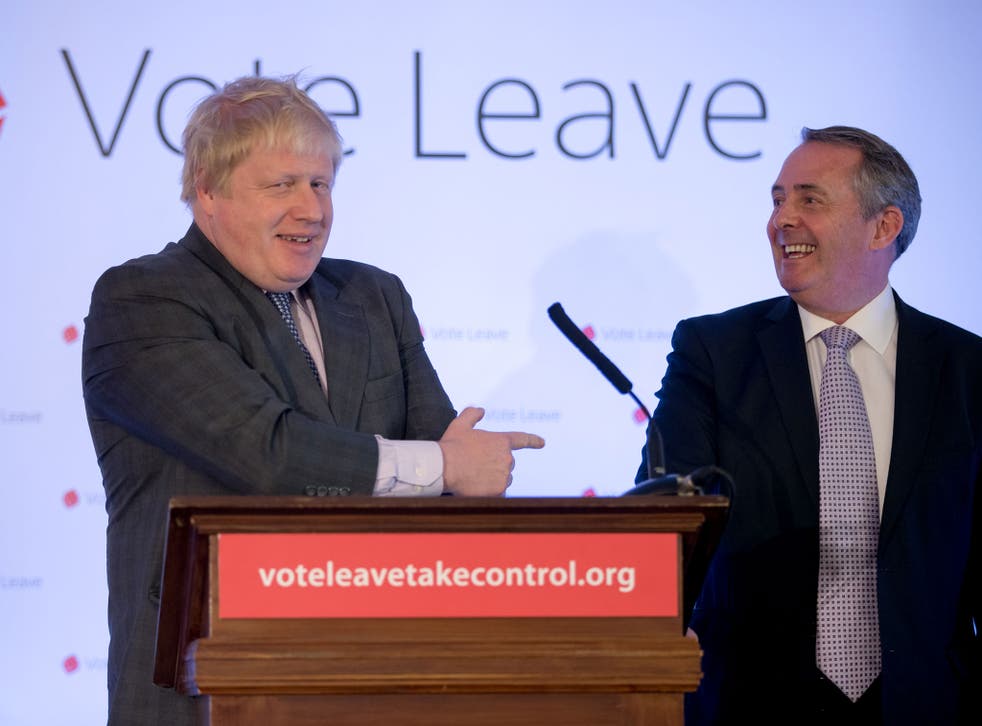 Liam Fox, the International Trade Secretary, has opened a turf war with his former fellow Brexiteer Boris Johnson over whose department handles economic diplomacy.
This function is within the remit of the Foreign Office, but within two weeks of being put in charge of the newly created Department for International Trade, Mr Fox was demanding that the Foreign Secretary hand over the responsibility to him.
His letter, leaked to the Sunday Telegraph, appears to have been given short shrift by Downing Street, after Mr Johnson objected to being asked to preside over a diminished Foreign Office.
In his letter to Mr Johnson, copied to Theresa May, Mr Fox demanded a "rational restructuring", with his department taking "clear leadership of the trade and investment agenda", leaving the Foreign Secretary in charge of diplomacy and the intelligence services. He claimed that economic diplomacy was "crucial to delivery of the objectives I have been set by the Prime Minister as international trade secretary".
He added: "In my first few weeks as Secretary of State for International Trade it has become clear to me that existing cross-Whitehall structures have meant that HM Government has not taken the holistic approach it might have on trade and investment agendas.
"I strongly believe this will be the only chance we get to materially change the approach we take to trade and investment and, as such, would urge you to consider this proposition favourably. If we fail to take this opportunity to restructure now I feel we will have a suboptimal structure for the future."
A Government spokesman said it would not comment on leaked documents. "Alongside other departments, the Foreign Office are seconding a small number of staff with relevant expertise to the new Department for International Trade," the statement said. "This is all part of the cross-Government effort to ensure we make a success of Brexit."
This is the second embarrassment for Mr Fox in three days. On Friday, a press release appeared on his department's website saying that after Brexit, the UK would trade with the EU under World Trade Organisation rules "until new trade deals are negotiated".
But under WTO rules, businesses exporting to the EU would have to pay heavy tariffs, including 10 per cent on cars and 12 per cent on clothing. The press release was taken down and the department said it was posted by mistake.
Join our new commenting forum
Join thought-provoking conversations, follow other Independent readers and see their replies