Licensed drone operator arrested by 'dangerous and idiotic' police officers while filming near Gatwick
Photojournalist Eddie Mitchell was later released without charge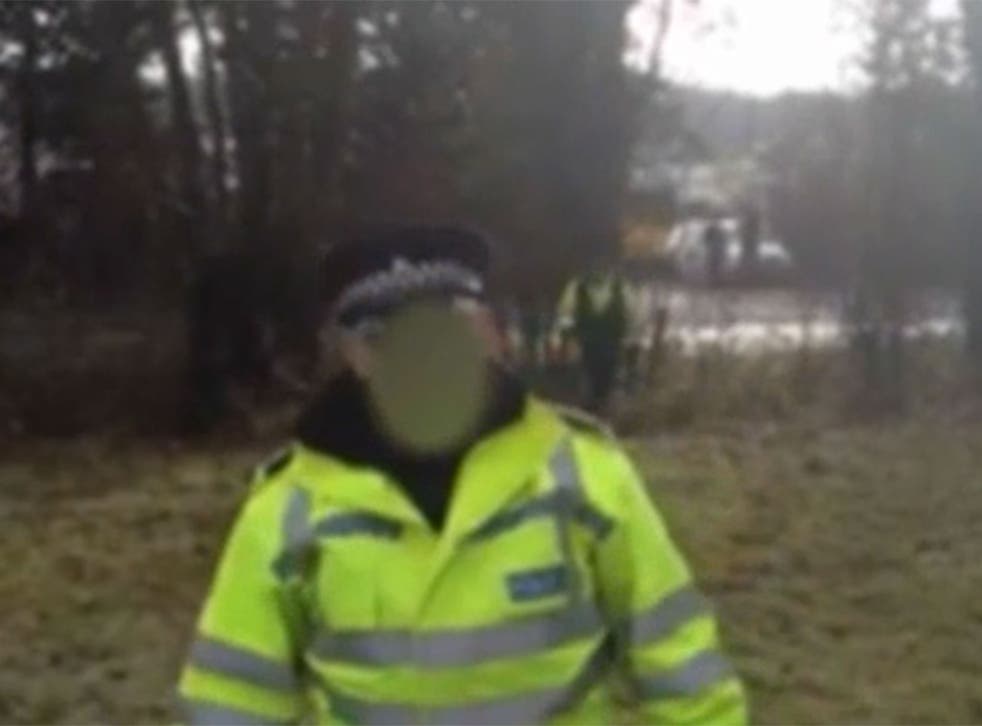 A drone operator and freelance photojournalist has accused police of "dangerous and idiotic" behaviours, after they arrested him while he was filming near Gatwick airport and seized control of his drone.
Brighton-based Eddie Mitchell says he was victim of police "idiocy and stupidity" after he was arrested for filming at the scene of a fatal caravan fire 10 miles from Gatwick airport, despite not breaching any of the Civil Aviation Authority (CAA) rules governing drone use.
He claims his 1.2kg drone was filming 150m from the crime scene at Lingfield in Surrey and that he had explained his actions to police. Despite this three officers approached him, arrested him for breach of the peace and wrestled control of his drone from him before attempting to land it themselves. He was released later without charge
Mr Mitchell, who works for the BBC and other broadcasters, is a fully trained drone pilot and one of a handful of journalists licensed with the CAA to commercially operate Small Unmanned Aircraft (SUA).
However Mr Mitchell, who runs a drone film firm called Aerial-News, claims the "debacle" came about because police were unaware of the regulation governing drone use and would not listen to his explanation. He plans to lodge a lodge a complaint with the Independent Police Complaints Commission and is seeking compensation after spending five hours in custody.
"The sergeant ripped the drone controller out of my and hand and I was snapped into cuffs as these three police acted like the Keystone Cops trying to land the thing, moving it around the sky dangerously," he told the Independent. "It's incredibly unfortunate really as I'm fully insured to fly a drone and actually one of the few journalists with the right paperwork and permission for the CAA to operate a drone."
He added: "I had earlier identified myself to police officers at the scene and explain I was licensed by the CAA and was legally allowed to fly a drone weighing less than 7kg. But they didn't seem to understand the rules and first attempted to arrest me for flying in the flight path of Gatwick and trespass, but I had permission to be on the field and I wasn't in the flight path. Instead they arrested me for breach of the peace, put me in handcuffs and I ended up spending five hours in custody."
A spokesperson for Surry police said: "A 49-year-old man was arrested at the scene of a tragic fatal caravan fire in Newchapel yesterday (Tuesday, 30 December) to prevent a breach of the peace.
"The arrest was made following complaints from local residents and others in the vicinity of the tragic incident in which a woman and two young children sadly lost their lives."
Peter Lee, a lawyer at Taylor Vinters specialising in drone use, said: "Taking the controls of a drone whilst in flight without training is likely to exacerbate any danger to the public. With the use of small drones becoming more common, police forces around the country need training in this area of law and procedure. Perhaps the CAA need to issue ID cards to approved operators to help avoid confusion."