Littlewoods withdraws advert showing mum 'help' her son get rid of sister's bicycle after storm of abuse from parents
Littlewoods aren't alone - the big players in the industry have attracted criticism for sexism and gender stereotyping
Serina Sandhu
Saturday 12 September 2015 23:50 Comments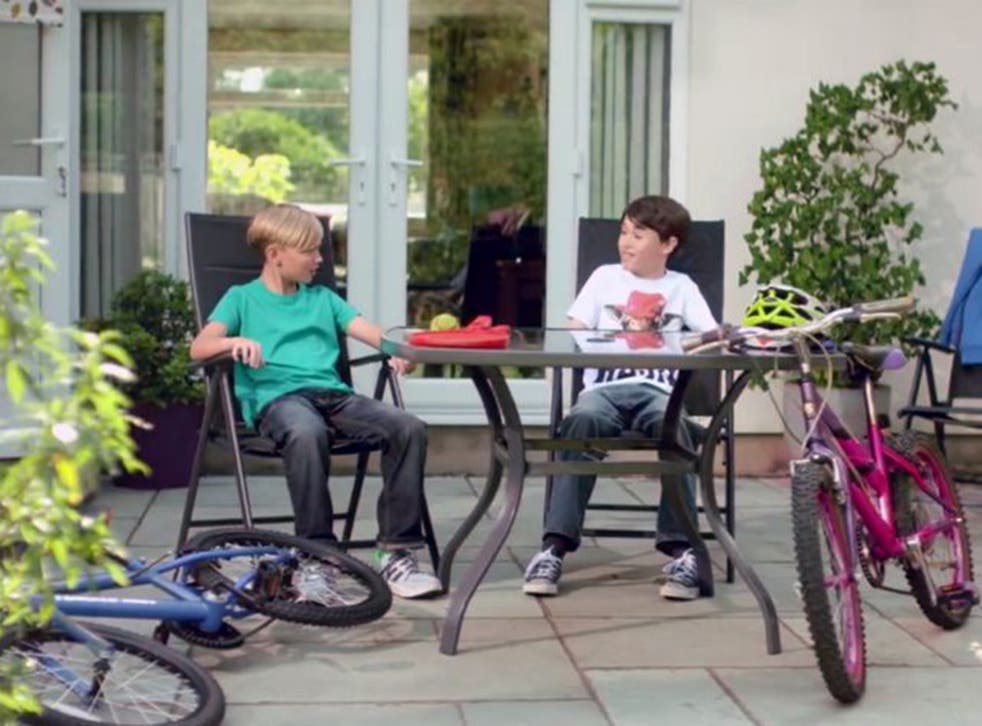 The retailer Littlewoods has withdrawn an advertisement for children's bikes after it attracted a storm of abuse from parents and campaigners who labelled it "pointlessly sexist" and "pathetic".
In the advert, a boy tells his friend he's perfectly happy riding his older sister's pink bike to school, even boasting that he would be faster regardless of its colour.
Unfortunately for those who believe toys should not be gender specific, the boy's fictional mother overhears her son's conversation and replaces the pink bike with a bright green model because, according to the campaign's slogan, "Mums know best."
One Facebook user, Mel Simone Elliott, said: "Oh god Littlewoods, are you living in the dark ages!? Mum doesn't know best in this case. Mum should have told her son's friend to stop trying to make her son conform to gender stereotypes."
A Twitter user said: "Pointlessly sexist [and] needlessly supporting bullying [and] peer pressure! Pathetic!"
The advert, which was launched early last week, was removed from YouTube on 11 September. A spokesperson for Shop Direct, which merged with Littlewoods in 2005, said:
"The advert was intended to be light-hearted and was in no way meant to cause offence. As soon as the issue was brought to our attention we immediately removed it from use."
Kameleon, the agency behind the advert, declined to comment.
The big players in the industry have attracted criticism for sexism and gender stereotyping. Halfords recently came under fire for marketing the Bell Amigo Pink Hearts Helmet as being "for lovely little girls who really enjoy playing on their bikes and looking really pretty when they do". The boys' version of the helmet was "designed with safety at the top of the list".
Megan Perryman, a campaigner for Let Toys Be Toys, said girls' bikes were marketed very differently to boys' models and the colour pink was overused. "If you look at the accessories, the girls' bikes tend to get things like baskets to put toys in; they're more likely to have flowers and adornments, whereas the boys' bikes tend to be a lot more focused on the purpose of the bike, on being fast, on being powerful," she said.
Gender-neutral toys

Show all 14
"I think it's disappointing that we're not giving girls more powerful messages than that what you look like is important….
" It's important that boys are given the right messages as well, that they don't see girls' things as being shameful or embarrassing, that they don't see girls as being any lesser."
Gender stereotyping was "pervasive" across the toy industry, she said, adding that it exacerbated sexist attitudes. And although Ms Perryman did not believe Littlewoods had a sexist agenda, "sexism [helps] them sell twice as much".
Some retailers are challenging the industry's blue-pink divide. Isla Rowntree, the founder of Islabikes – a company whose range of bikes is not tailored to either girls or boys – said: "The Littlewoods advert is poor on many levels."
Register for free to continue reading
Registration is a free and easy way to support our truly independent journalism
By registering, you will also enjoy limited access to Premium articles, exclusive newsletters, commenting, and virtual events with our leading journalists
Already have an account? sign in
Join our new commenting forum
Join thought-provoking conversations, follow other Independent readers and see their replies