London bar denies homophobia after kissing gay couple 'thrown out' and woman 'called fat dyke'
A friend claimed a bouncer said she should 'get raped on the way home'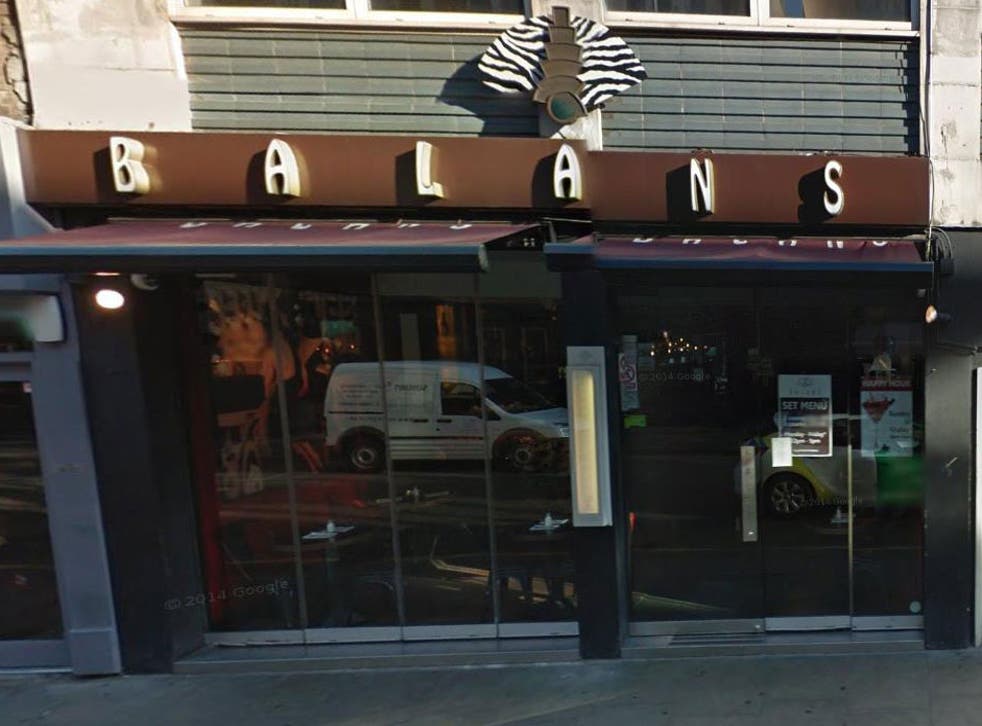 A London bar has denied its staff are homophobic after a woman claimed her gay friends were ejected for kissing and a bouncer called her a "fat dyke" who should "get raped".
The group had been drinking at Balans in Soho, an area famed for its LGBT-friendly nightlife, on Tuesday night when the male couple was asked to leave.
A friend said they were "hustled out by bouncers because they had been seen kissing".
Writing on Facebook, she added: "I asked to discuss this with the manager, who said he had to 'consider the needs of his customers, who might be offended'.
"I said this was strange in a gay restaurant - an opinion backed up by people at several nearby tables - at which point a bouncer physically removed me from the building."
After leaving the bar, the woman claimed she passed a female bouncer who ejected her, writing: "(She) looked me in the eye as she said on her phone to whoever she was talking to: 'This fat dyke was looking out for them, she needs to eat the s*** of my shoes, she should get raped on the way home.'"
The alleged incident has sparked a Facebook campaign called "do the right thing, Balans" and calls for an apology on Twitter.
Palash Dave, a filmmaker and friend of the group who set up the Facebook page but was not present, condemned staff's alleged behaviour as "vile homophobia and misogyny".
Bouncers at Balans have previously been complained about by gay playwright Jonathan Harvey, who said he found them "menacing" during a visit in January.
The restaurant's general manager, Danny Vahrenkamp, told Gay Star News at the time that he had been "surprised by the number of people who've said the same thing" and promised action would be taken.
A spokesperson for the restaurant said Tuesday's incident was being investigated but claimed it was not linked to homophobia.
"We would like to reassure our guests that last night's incident at our Soho restaurant between three customers and a member of our security team was a behavioural issue," he added.
"It's a shame that it's being described as a homophobic issue as all of the staff involved, including the security staff, are gay.
"We do not tolerate certain behaviour in our restaurants from our guests regardless of their sex or sexuality.
"We also do not tolerate abusive behaviour towards our staff, which we feel was the core issue at hand.
"There are very serious allegations but allegations they are and further investigation will take time but we will pursue this issue as it acts against our core values. We are treating this as a priority."