London Mayor Sadiq Khan warns of post-Brexit racist hate crimes
'It's really important we stand guard against any rise in hate crimes or abuse by those who might use last week's referendum as cover,' says the London Mayor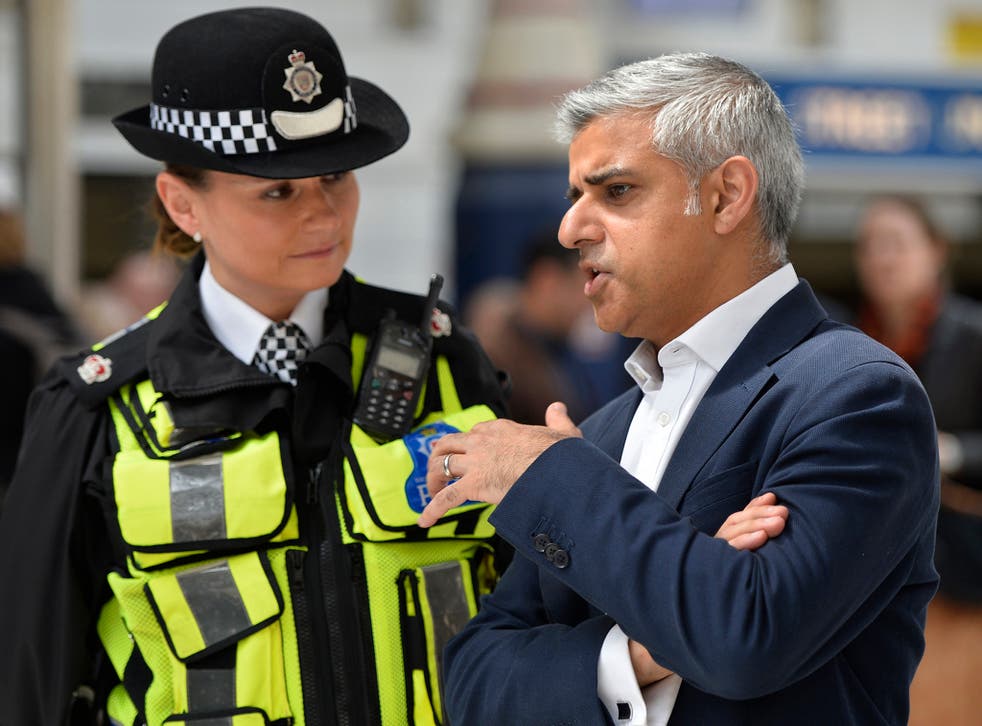 London Mayor Sadiq Khan has urged the Metropolitan Police to be "extra vigilant" of increased hate crime following the result of the EU referendum.
Mr Khan was speaking after a number of incidents were reported in London and around the country over the weekend.
Poland's Ambassador to the UK, Witold Sobków, spoke of his shock at "xenophobic abuse" experienced by the Polish community.
Mr Khan said: "I take seriously my responsibility to defend London's fantastic mix of diversity and tolerance.
"So it's really important we stand guard against any rise in hate crimes or abuse by those who might use last week's referendum as cover to seek to divide us.
"I've asked our police to be extra vigilant for any rise in cases of hate crime, and I'm calling on all Londoners to pull together and rally behind this great city."
Police are investigating vandalism at a Polish community building in London after images on social media appeared to show graffiti in which the words "F*** you OMP" were smeared in yellow paint across the entrance.
Brexit reactions – in pictures

Show all 10
Declaring that hate crime will be a priority for the Metropolitan Police, the London Mayor said: "We will have a zero-tolerance approach to any attempt to hurt and divide our communities.
"It's also crucial that we don't demonise the 1.5 million people in London who voted for Brexit.
"While I and millions of others disagreed with their decision, they took it for a variety of reasons and this shouldn't be used to accuse them of being xenophobic or racist.
"We must respect their decision and work together now to get the best deal for London."
Sadiq Khan: 'Not project fear - project hate'
David Cameron told a special meeting of Cabinet in 10 Downing Street that his Government would not "tolerate intolerance" against nationals of other EU states.
Metropolitan Police Commissioner Sir Bernard Hogan-Howe said police would "vigorously" investigate any reports of hate crime.
Join our new commenting forum
Join thought-provoking conversations, follow other Independent readers and see their replies