London snow: UK weather set to get colder as 'Beast from the East' blows in from Siberia
Cold weather warnings issued as parts of Britain get colder than Greenland
Lizzie Dearden
Tuesday 03 February 2015 09:17 Comments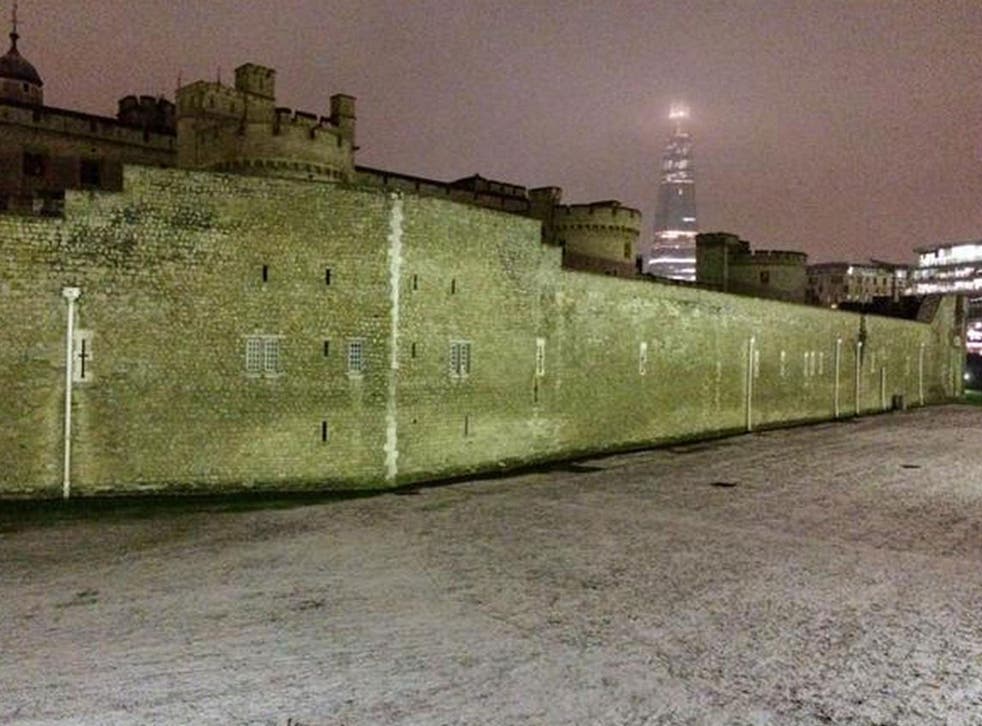 Even London woke up to a dusting of snow this morning as temperatures plummeted to -11C in parts of the UK.
Snow warnings have been issued for most of the country as the freezing weather continues and there is no sign of respite as the "Beast from the East" blows in from Siberia.
The 4,000-mile wide plume of cold air is due to arrive tomorrow night, sending the mercury way below freezing to make the south of England and Midlands feel colder than Greenland.
The fountains in Trafalgar Square froze as snow fell in London overnight but the coldest weather was reserved for areas under clear skies.
The village of Dalwhinnie in the Highlands endured -11C - just a few degrees warmer in Katesbridge, County Down, which saw -8C.
Kirk Waite, a forecaster for the Met Office, said today's snow is unlikely to be heavy but could make driving conditions difficult.
"We are not really expecting much in the way of accumulation as it will be mostly a light snowfall," he added.
"But the cold weather will create some potentially difficult travel conditions through rush hour with a risk of icy patches."
UK weather in pictures: Snow blankets Britain

Show all 30
Gritters were out in force around the country, on their second run in Hertfordshire by 4.30am to keep traffic moving.
The "Beast from the East" will be bringing more snow as it arrives tomorrow, with flurries on the eastern coasts of England and Scotland being whipped up by a freezing north-easterly wind.
Higher ground in the North York Moors and Lincolnshire Wolds could see up to 4ins (10cm) of snowfall, according to the Met Office, with a yellow "be aware" warning remaining in place throughout the day.
The death toll of this winter's cold weather is expected to top 40,000, the highest number for 15 years.
Hospitals are preparing for an influx of people on top of the annual "winter pressures", especially elderly people and those with illnesses that make them more vulnerable.
The death toll of this winter's cold weather is expected to top 40,000, the highest number for 15 years.
Some 28,800 deaths were registered in the fortnight ending January 23, according to the Office for National Statistics (ONS).
This is 32% higher than the average for that period over the previous five years.
The ONS suggested that the flu virus and the cold snap could be to blame for the increased death rate.
A cold weather alert was issued by the Met Office covering the whole of England yesterday, warning that the conditions will last until Sunday at the earliest.
Dr Angie Bone, head of extreme events at Public Health England, urged people to be careful in the snow and ice and keep warm at home.
"Take some time to think about how the bad weather may affect your friends and family, particularly if they are older or very young or have pre-existing health conditions," she said. "These groups can be particularly vulnerable."
Additional reporting by PA
Register for free to continue reading
Registration is a free and easy way to support our truly independent journalism
By registering, you will also enjoy limited access to Premium articles, exclusive newsletters, commenting, and virtual events with our leading journalists
Already have an account? sign in
Join our new commenting forum
Join thought-provoking conversations, follow other Independent readers and see their replies