Tube strike May 2014: London Underground may be 'entirely shut down' over bank holiday weekend
Union says workers who run power to Tube lines could walk out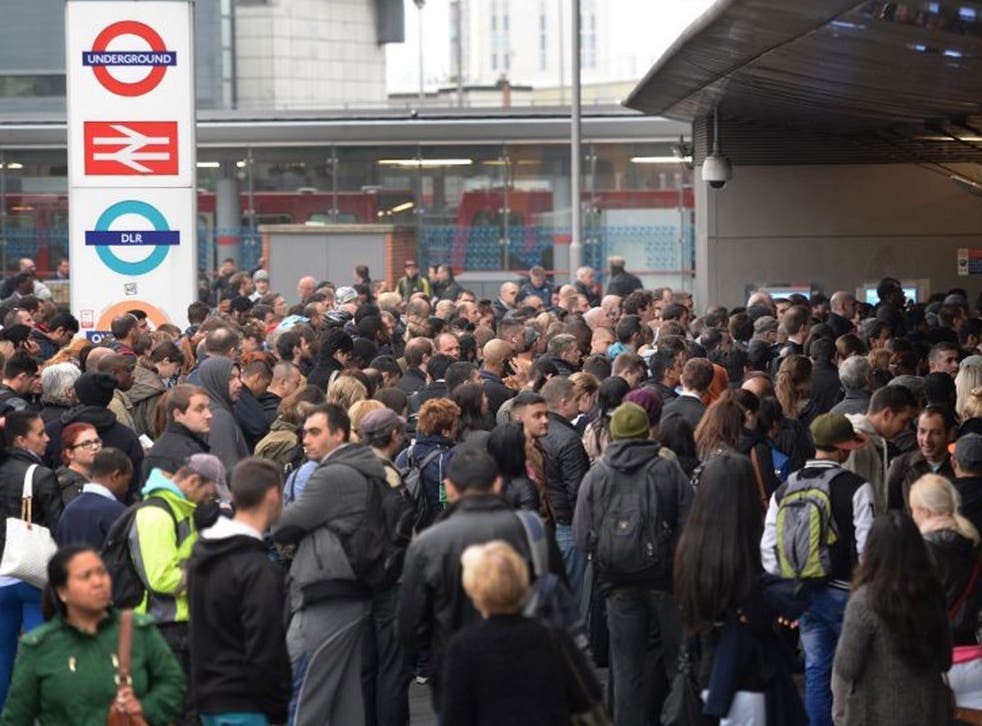 A union is claiming that the London Underground could be "completely shut down" over the bank holiday weekend as staff prepare for another strike.
Workers who control the power to run the Tube are preparing to walk out in a dispute over pay, according to Unite.
The 40 technicians, mostly members of the union, work in the control room that provides the power for the 270-station network.
The strike is due to start at midnight on Saturday and last the entire weekend until 8am on Tuesday.
A Transport for London spokesman told The Independent they "expected" to be able to keep the Tube running by replacing the striking workers but could not guarantee it.
Talks were being held on Monday between the unions and London Underground managers, mediated by Acas, to resolve the dispute before the strike is due to start.
Because of health and safety concerns and to stop passengers being stranded on powerless trains, the Underground would begin to close down on Friday evening, Unite said.
According to the union, the "complex" dispute involves the workforce being transferred to other groups, then moved back to London Underground under different conditions.
The change sparked disputes over employees' length of service, affecting pensions and other entitlements.
Unite is also demanding more money for its members to train new recruits.
Hugh Roberts, a regional officer, said: "There is a real possibility that the Underground could close down over the bank holiday weekend.
"Unite is working very hard to achieve a fair settlement for our members – and to avoid the industrial action. The ball is very much in the management's court.
"The management has had a long-time to resolve this dispute and we urge them to do so very quickly, so Londoners and domestic and foreign visitors can enjoy the many delights of the capital over the late spring bank holiday."
Tube strikes at the end of April caused misery for millions of Londoners and tourists but a second round of walk-outs was cancelled by the RMT following negotiations with London Underground.
In pictures: Tube strike April 2014

Show all 5
Richard Jones, the head of command and control at London Underground, said the TSSA and RMT had also raised issues around workplace issues and conditions for the power control team.
He said London Underground was "happy to discuss" anything not already being addressed.
Mr Jones added: "We are disappointed that the unions have chosen to call strike action and we would urge all unions involved in this dispute to continue discussions to resolve this matter without the threat of industrial action."
Join our new commenting forum
Join thought-provoking conversations, follow other Independent readers and see their replies