Man fined over offensive Hillsborough T-shirt likening dead Liverpool supporters to vermin says he 'got what he deserved'
Paul Grange's actions drew widespread criticism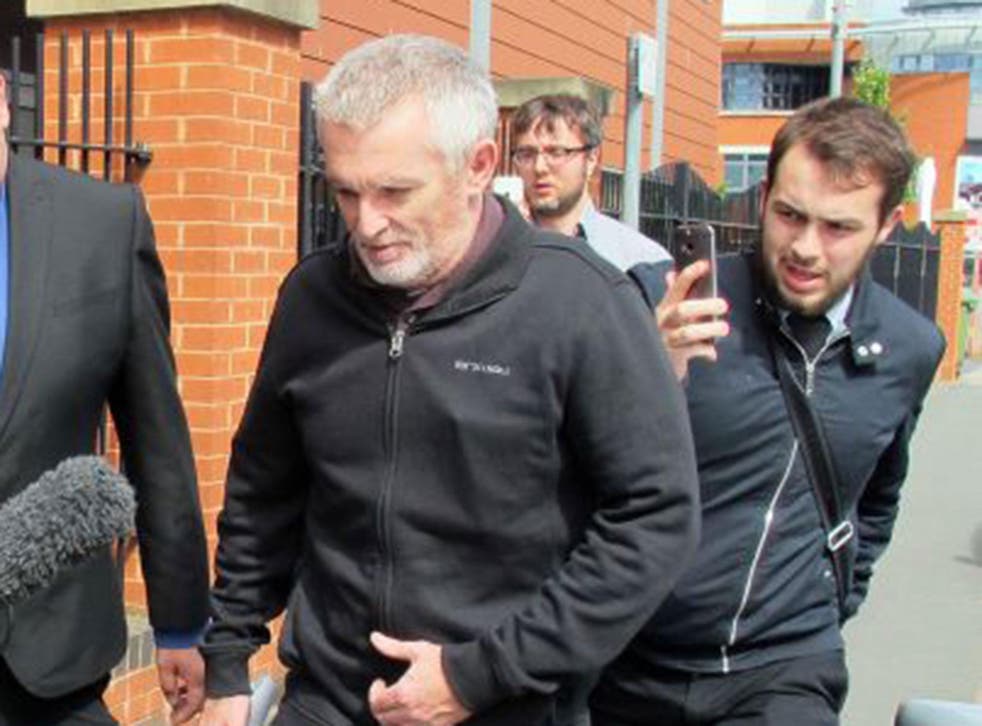 A man who was fined £600 for wearing a T-shirt likening the victims of the Hillsborough disaster to vermin has has said he got what he "deserved".
Paul Grange, of Lower Wick, Worcester, was arrested after he was spotted wearing clothing which described the 1989 Hillsborough tragedy as "God's way of helping" a pest control firm.
He was sitting in a pub garden on 30 May when another customer took a photo which was widely shared on social media. It caused widespread anger and was seen by relatives of Hillsborough victims, who said it caused them anxiety and sleepless nights.
Grange was ejected from the Brewers Arms pub in Worcester after customers complained and was arrested the following day. A search of his house revealed another shirt printed with a similar message.
Worcester Magistrates' Court heard it was intended as a private joke but Grange was ashamed of what he had done. Representing himself in court, he pled guilty to displaying abusive writing likely to cause distress and told magistrates he now realised the hurt caused by a slogan.
Hillsborough families react to inquest conclusions

Show all 10
After hearing a victim impact statement from a woman whose brother died at Hillsborough, Grange said: "Hearing that statement, it's hit home, the personal effect of it.
"It [the T-shirt] was only supposed to be between friends. And until it went public I didn't realise how badly it affected people.
"Because of my own actions, I have lost my home, my job, my friends, my family and relationship. And it's deserved - I don't think it's any less than I deserve."
He must now pay a £600 fine, along with costs, and magistrates have ordered the t-shirts to be destroyed.
Ninety-six people, mainly Liverpool supporters, died during the Hillsborough disaster and the event left a scar on national life in the UK -- made worse by a police cover up and poor treatment of the victims by parts of the media. In April, some closure was given to families by the verdict of the Hillsborough inquest, which found the fans were unlawfully killed.
Join our new commenting forum
Join thought-provoking conversations, follow other Independent readers and see their replies