The man who refused to be moved: Sam Notaro's £1m Moorland house about to be breached by floodwater in Somerset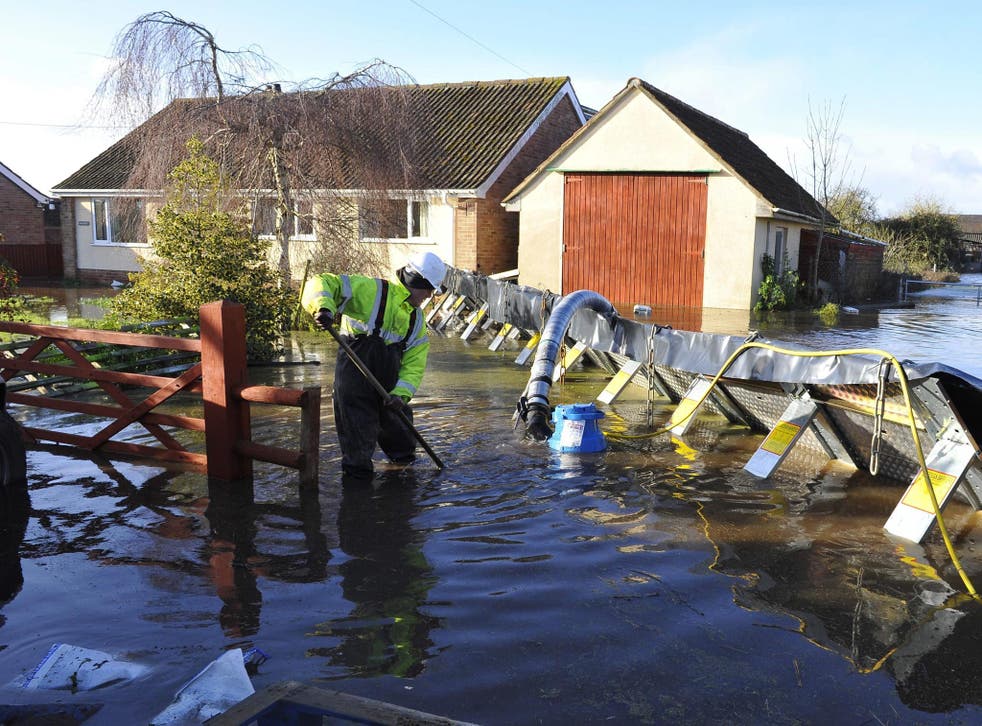 After spending £10,000 erecting a 5ft-tall dyke around the home he built himself, in a desperate bid to keep floodwaters at bay, Sam Notaro thought it was safe. But now he fears his last-ditch defence, which has turned his four-acre, £1m property into a tiny island (visible in the foreground of our front-page picture), is about to be breached.
It is not just nature he blames. The Environment Agency, he says, stymied his plans with its bureaucracy. "We wanted to start bringing the soil in on Tuesday," the 40-year-old builder said. "But the agency said we had to apply for permission, and that would take six weeks." After hurried negotiations the agency gave way and Mr Notaro, with his firm's diggers, began work three days ago.
The home is built on the highest point in Moorland, Somerset, where floods have never been recorded. Nevertheless, he originally wanted to construct the property three feet higher for extra reassurance, only to be denied permission on aesthetic grounds.
If the dyke is breached – as he now fears – there is one last barrier: 3ft of polythene sheeting wrapped around the bottom of his house.
"There's no way in or out," he said. "There's a lot of camaraderie. It has cost an absolute fortune, but the house is worth a few pennies."
Join our new commenting forum
Join thought-provoking conversations, follow other Independent readers and see their replies