Manchester bombing: West Ham co-chairman offers six months' rent to homeless man who helped arena victims
West Ham co-chairman David Sullivan and his son offer homeless man Stephen Jones, who helped injured children after attack, six months' rent to 'help him get on his feet'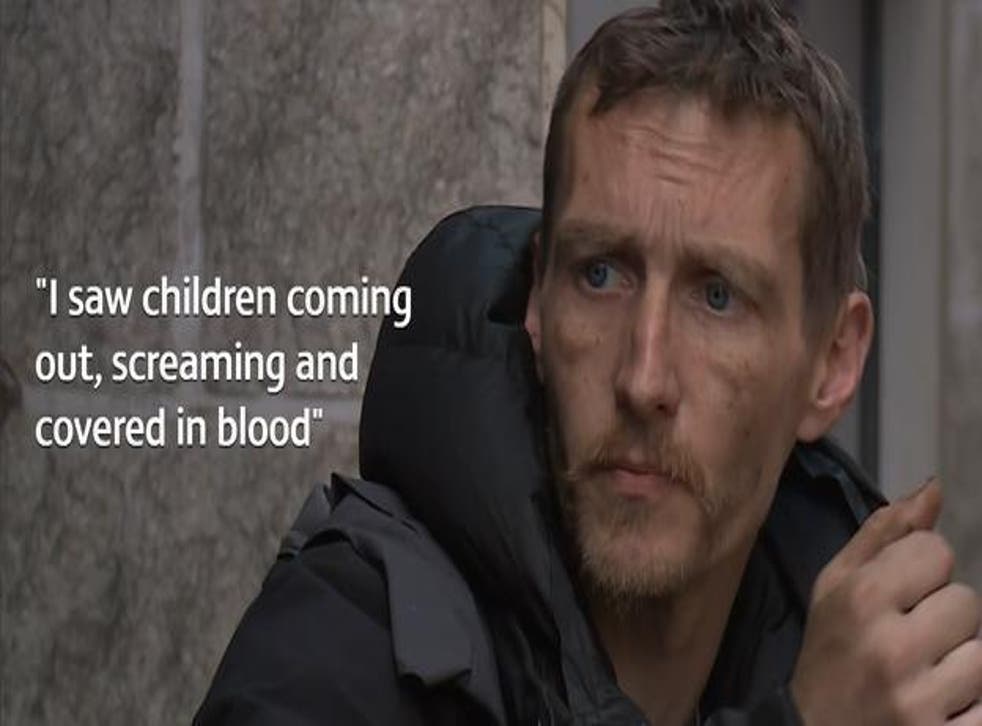 A homeless man who pulled nails from the arms and faces of injured children before paramedics arrived to treat victims of the Manchester Arena terror attack has been offered a roof over his head for six months by the co-chairman of West Ham United.
Stephen Jones, 35, was sleeping rough near Manchester Arena when he heard the explosion from the homemade bomb, which killed 22 people and injured 59.
On seeing "a lot of children with blood all over them crying and screaming", he immediately rushed to help the injured, "pulling nails out of their arms".
Now his actions have been recognised and rewarded by West Ham co-chairman David Sullivan and his son, who have offered to pay rent on a house for him for the next six months to "help him get on his feet"
Speaking to ITV News about the horrific incident on Tuesday, Mr Jones said: "It's just instinct to go and help if someone needs your help and it was children.
"It was a lot of children with blood all over them – crying and screaming. We were having to pull nails out of their arms and a couple out of this little girl's face.
"Some lady, she got cut from her side, so my mate had to hold her legs up... we just held her legs up because we thought she was just going to bleed right out.
"If I didn't help, I wouldn't be able to live with myself for walking away and leaving kids like that. Just because I'm homeless it doesn't mean that I haven't got a heart and I'm not human still."
Mr Sullivan's son, Dave Sullivan Junior, made an appeal on Twitter on Tuesday to "find Steve", saying that if he was found he and his father would pay rent on a house for him for six months.
Manchester explosion in pictures

Show all 37
He wrote: "Me and dad want to rent the homeless man in Manchester a house for 6 months to help him get on his feet [...] If anyone can help us get in touch much much appreciated. Such a self less act needs rewarding. Please tag anyone who can help us."
Shortly afterwards, Mr Sullivan posted: "WE HAVE FOUND STEVE ! Shows the power for good social media has. Thank you to all those involved, you have helped change a mans life."
The UK terror threat has been raised to critical in the wake of the Manchester suicide bombing attack amid fears attacker Salman Abedi did not act alone.
The attack on Monday night was the worst seen in the UK since 56 people were killed during the 7 July London bombings in 2005.
Join our new commenting forum
Join thought-provoking conversations, follow other Independent readers and see their replies