Manchester restaurant leaves boxes of food for homeless people every night
'Where is the sense of throwing away food when a few feet away a person is starving?'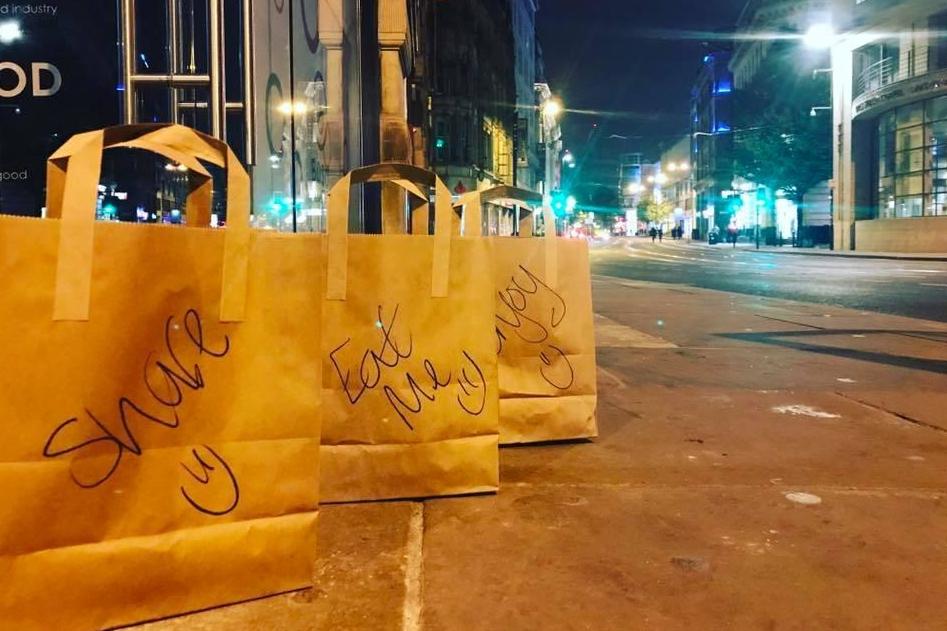 A restaurant has won praise for leaving boxes of free food for the homeless after closing each night.
Staff began placing leftover meals at the doors of Bosu Body Bar in Manchester after noticing a sharp rise in people sleeping rough.
The healthy fast food shop's owners have also encouraged customers to donate unwanted warm clothes to hand out alongside the food.
"When we close the doors for the day, we promise to leave bags outside full of tasty food," the restaurant posted on Facebook. "If you see anyone on the streets of Manchester or Didsbury who look hungry, let them know where they can find a meal in a bag."
The post was shared and liked by thousands of people, with many praising the shop.
Lorraine Maher wrote: "What a lovely thing to do, we need more people like that in this world."
Andria Oz said: "I think every business should be doing this! Where is the sense of throwing away food when a few feet away a person is starving?"
Michael Beck, who runs the city centre restaurant with business partners Oliver Drummond and Josef Ramzi-Faddoul, said they had been humbled by the response.
"It was quite overwhelming," he told the Manchester Evening News. "We're not the only ones doing it and we're certainly not the only people who care about people in need, but hopefully other people who have seen it will now do the same."
He added: "It's either that or the bin, it's as simple as that."
The response inspired the restaurant to ask customers to drop off scarves, hats and warm clothes that they can hand to homeless people with the food.
Mr Beck said they were contacting homeless shelters to arrange drop-offs and collections to ensure food went to the people who needed it most.
Join our commenting forum
Join thought-provoking conversations, follow other Independent readers and see their replies