Marmite sparks controversy as 'poor taste' advert faces ban for mimicking animal cruelty documentary
The ASA says it has received 250 complaints in its first 24 hours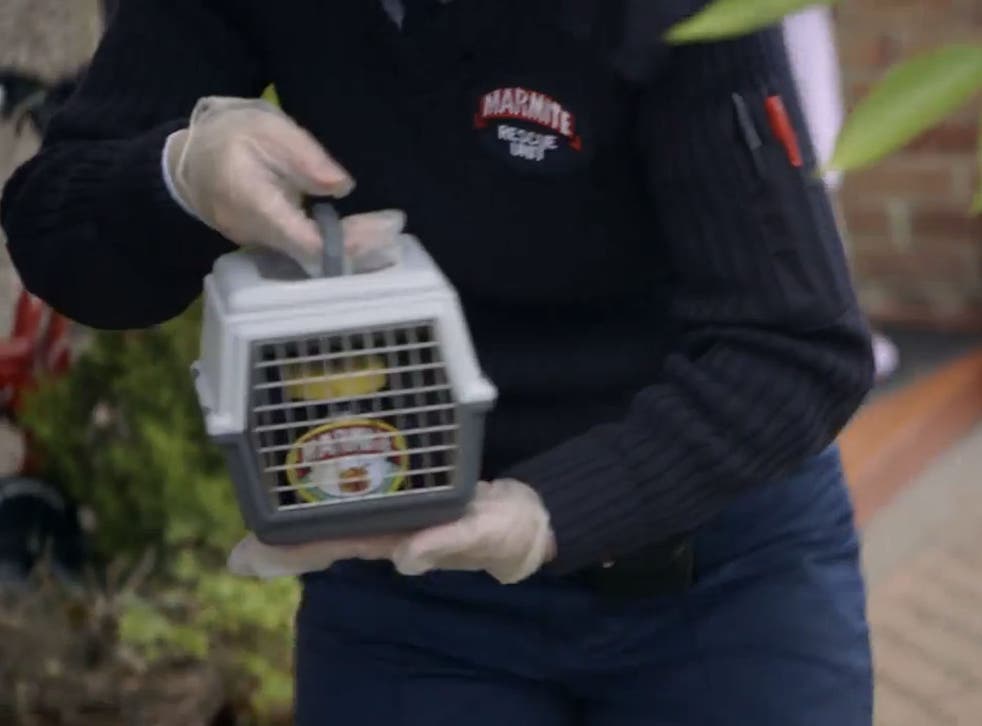 A marmite advert could be banned for "trivialising" animal and child cruelty, after it received 250 complaints in the 24 hours after its first showing.
The Advertising Standards Agency (ASA) said it was logging and assessing the complaints, sent in since the advert aired during Coronation Street on ITV1 on Monday night.
In the new marketing campaign, "neglected" jars of Marmite are rescued from their "owners" in scenes reminiscent of documentaries about animal and child abuse.
Children in the video have their faces pixelated, those supposedly abusing their food say they "can change", and the whole parody is narrated by the esteemed BBC journalist and newsreader Michael Buerk.
On Marmite's website, they said: "We've launched an urgent appeal to prevent cruelty, alleviate suffering and promote kindness to all Marmite jars. Spread your support by donating a tweet, post or profile picture."
A spokesman for the ASA told Marketing Week that complaints varied from the advert being in "poor taste" to being "deeply offensive" because it "trivialises" the work of both animal welfare charities and child protection agencies.
And the company has received a backlash from commenters on Marmite's Facebook and Youtube pages.
"Your new advert is really distasteful and offensive," wrote Facebook user Sarah Amy Fishlock. "Animal abuse and neglect is a serious matter - would anyone be laughing were the ad about neglected children? What a cheap publicity stunt."
Anne Cluderay said: "Shame on you! What a horrible advert. After 60 years of enjoying marmite it is now associated with unpleasant images. I hope they ban the advert. I shall open my pot of honey for my toast..."
A spokeswoman for the RSPCA says: "We understand that animal lovers are concerned on our behalf - people either love the advert or hate it. We plan to talk to the makers of Marmite about how we can work together on animal welfare."
Animal rights campaigning group PETA said it welcomed the campaign because it reminded people about the "hard" job rescue teams do, and raised awareness of "real abuse of real animals".
Marmite themselves seemed to welcome the controversy, in keeping with their long term "love it or hate it" tagline.
In keeping with that old adage that there's no such thing as bad publicity, a public relations representative for the company got in contact with The Independent, saying "it's causing quite a stir and has had over 250 complaints".
Join our new commenting forum
Join thought-provoking conversations, follow other Independent readers and see their replies