Massive 'fatberg' of grease and human waste found in London, as engineers warn it could have ruined Christmas
Thames Water warned that had it not been discovered, the build-up could have caused sewers to burst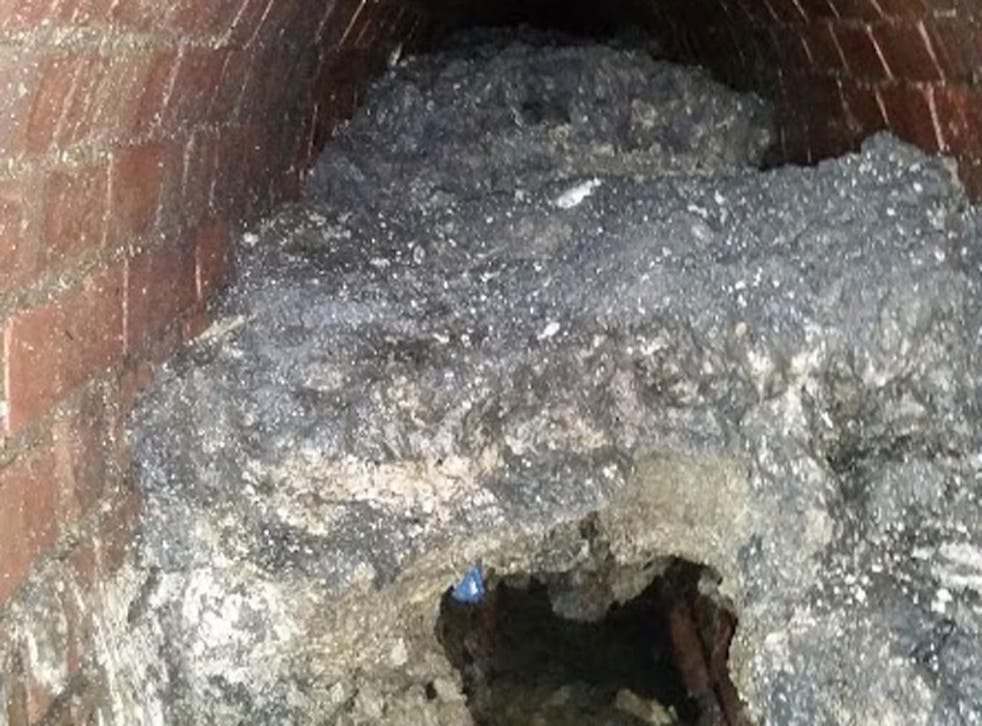 A massive "fatberg" made up of grease, rubbish and human waste has been discovered in a London sewer, putting local residents at risk of flooding over the Christmas period.
Thames Water warned that had it not been discovered, the build-up of congealed fat sitting beneath Leather Lane in Clerkenwell was so large that it could easily have caused sewers to burst and flood local homes and businesses.
Since the mass was found last weekend, engineers have worked in shifts around the clock to break-up the fat and dispose of nappies and other non-disposable items.
Thames Water since the Clerkenwell fatberg is just the latest of 200,000 greasy build-ups they have encountered over the past five years.
The say the problem is particularly bad in late December when huge quantities of fat and oil from Christmas dinner are disposed of down drains.
Over the next two days, the equivalent of Olympic sized swimming pools will end up in the UK's sewers, according to the Mirror.
10-ton fatberg removed from London sewers
Exacerbating the problem, overnight temperatures can fall dramatically at this time of year and cause the fat the cool and solidify, trapping used toilet paper and other household rubbish is giant bounds that stick to the walls of sewers and prevent the natural flow of water.
Thames Water's head of sewer networks Jerry White advises: "Instead of tipping it down the drain, simply use containers such as leftover cranberry sauce jars, brandy butter tubs, or margarine pots as 'fat traps' to put your cooled fat before throwing it in the bin.
"Please don't feed the fatberg this Christmas," he added.
Join our new commenting forum
Join thought-provoking conversations, follow other Independent readers and see their replies